Mexico, Belize & Guatemala – Part Two
Check out Part One for the start of our adventure exploring ancient Mayan cities, swimming (ish!) in the cenotes and encountering crocodiles and various other beasties in the jungle ruins along the Usumacinta river.
Day Eight: Tikal & Flores
And I thought Chichen Itza was big! Tikal is a vast national park with an awesome main plaza (the main reason I was on the trip) but otherwise it is almost entirely swallowed up by the jungle and its wild inhabitants. Before we'd event reached the temples we spotted a woodpecker, wild turkeys, a tiny frog the size of a penny and some spider monkeys trying to corral their mischievous baby. We only truly got a sense of scale when we climbed through the hot thick air to the top of Temple VI for a view right across the rainforest. Just outside of the park I took a canopy tour and zipline through the jungle. This is definitely the most terrifying zip line experience I've ever had as it seemed to be missing a safety line and there was no real breaking system other than a ratty old glove. But once you're up, you're up, so you may as well go with it!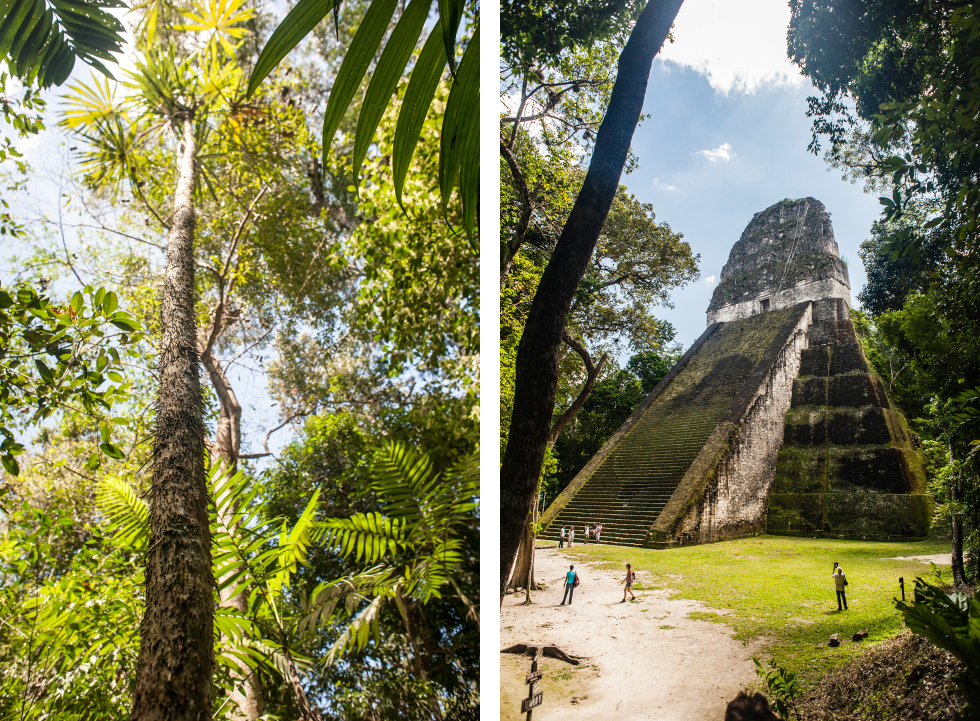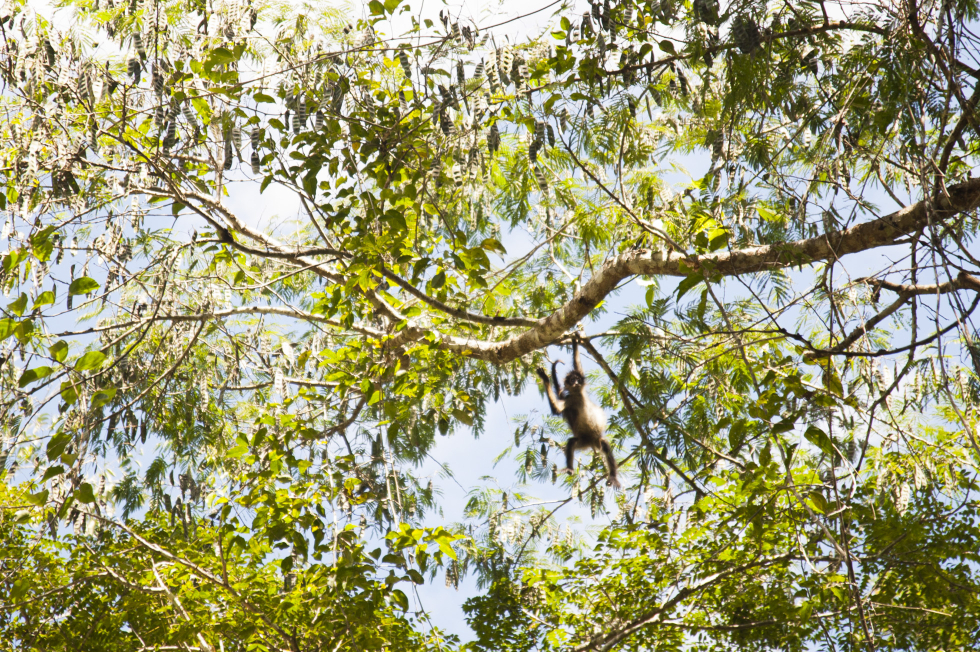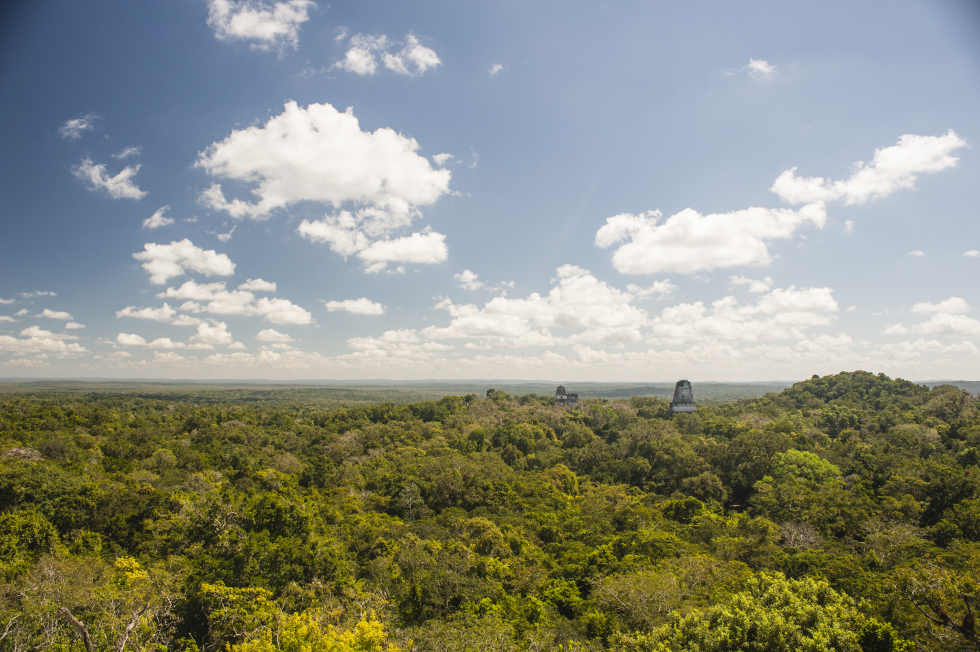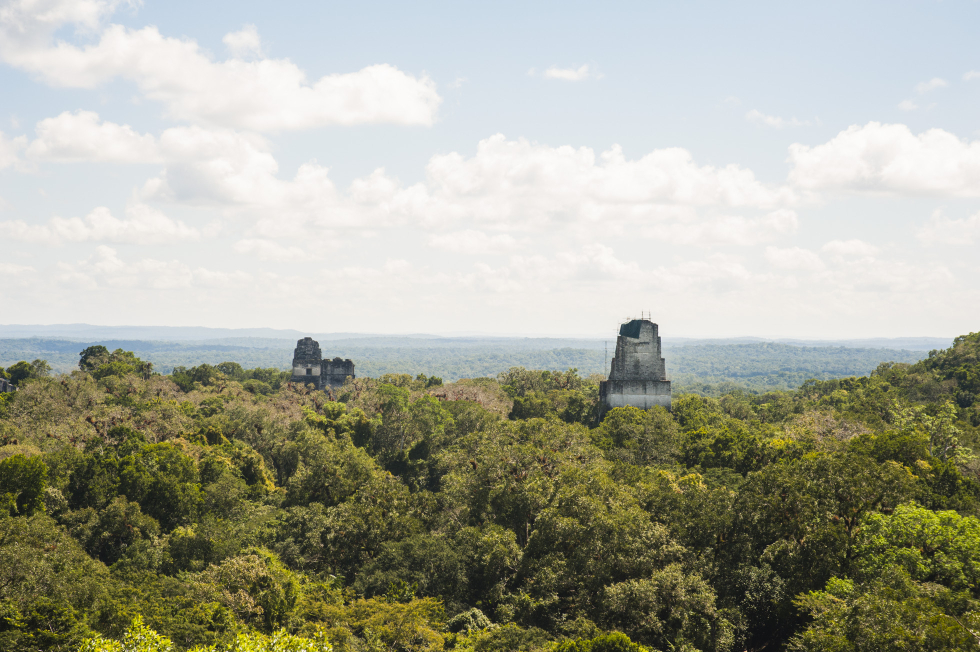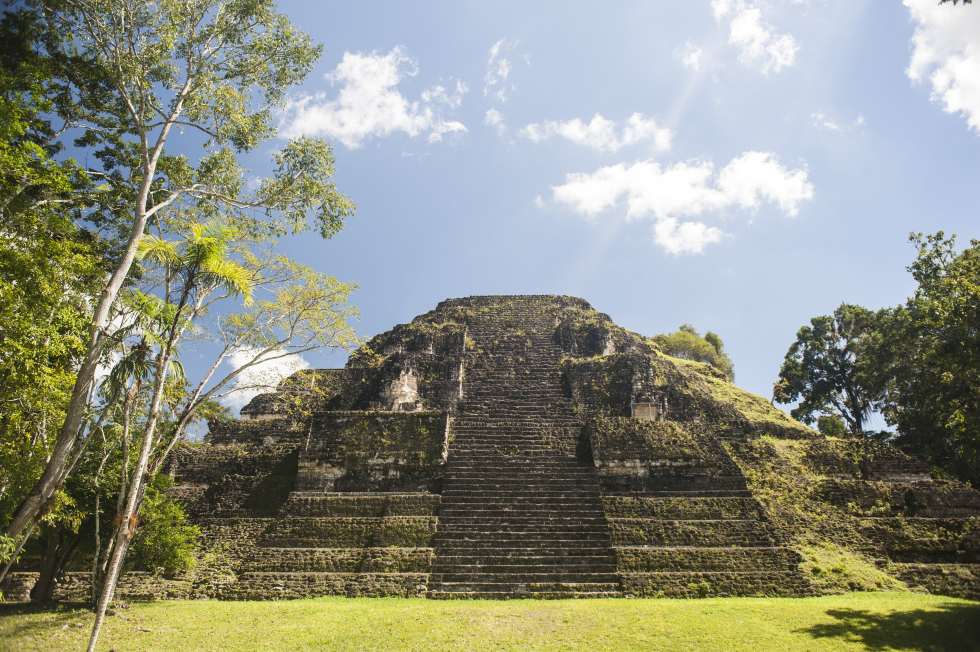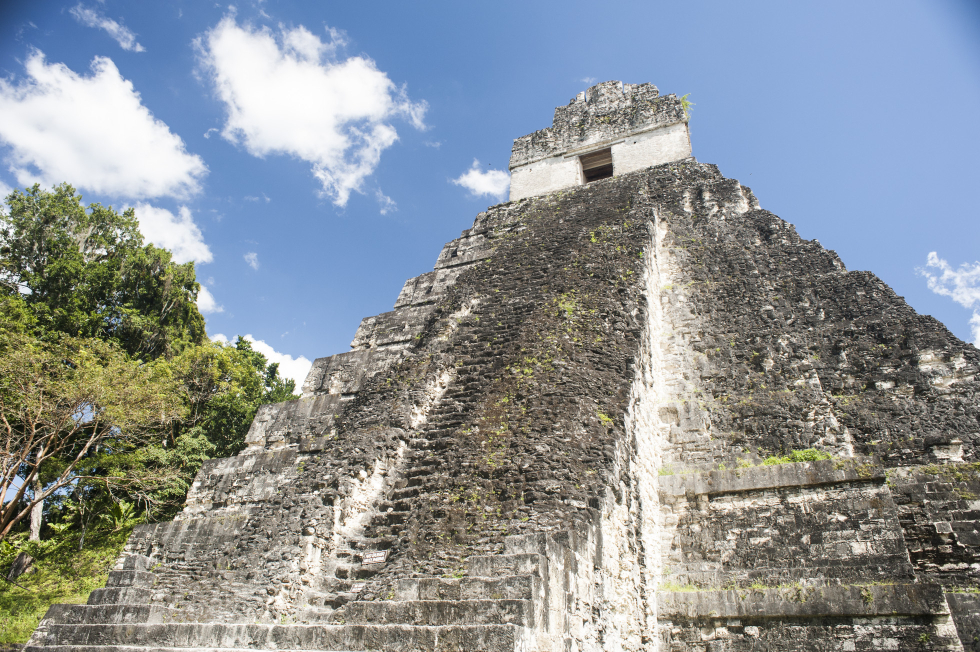 Later that day we drove to the island of Flores which had recently flooded and some confused frogs had spawned all over the waterlogged roads. Chris & I were sat on a wall watching the sun set when he said, "Isn't that your friend Bee over there?" It was! Bee & Nick of Twenty Something Burnouts had been making their way up from South America for months and we had planned on meeting if our stars crossed, but we certainly didn't expect to bump into each other in the street, on a tiny island on Lake Petén Itzá in Guatemala! We arranged to meet properly in the Caribbean a few days later and joined the others for dinner followed by a half hour boat journey back across the lake to our hotel in complete darkness, captained by a teenager on a mobile phone. The lake is so large it has its own tidal range and we were rolling over the waves with such huge bumps so much we started taking on water at one end of the boat! When we got to the other side, the flooding meant that the dock was no longer there so we had to wade back to shore in the dark where a tarantula was waiting for us!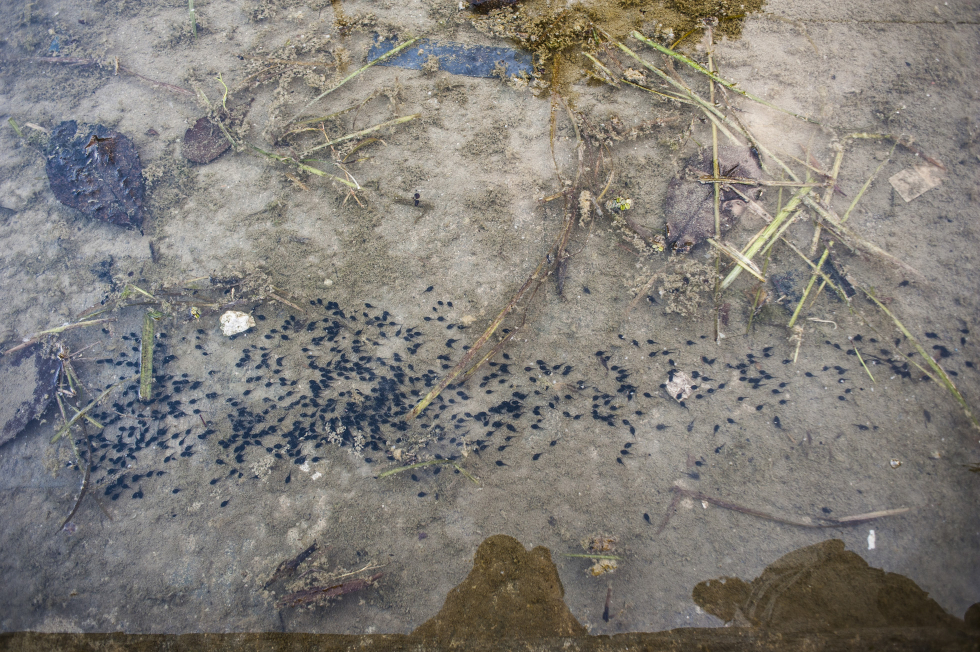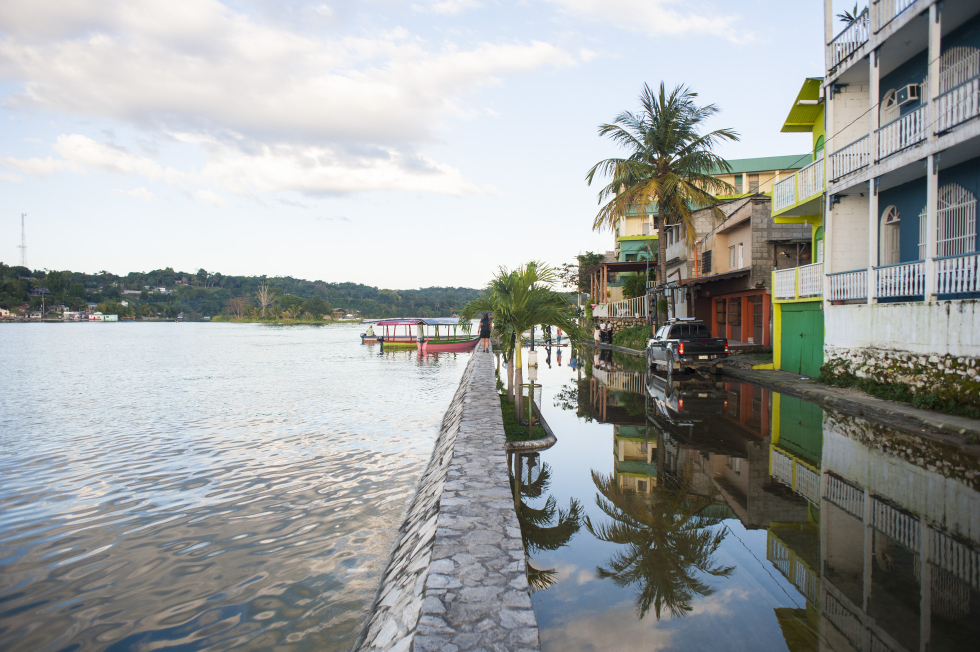 Days Nine & Ten: San Ignacio
Onwards into Belize where we walked across the border and were picked up in an old yellow school bus. Our accommodation for the next two nights came complete with cold running water, a dirty bathmat and a cockroach… good grief, bring on the rum! Rum here was about £1 a litre and everyone took full advantage. Later that evening we all piled on board the rickety old school bus and a crazy person drove us into town for actual real food!
The major highlight of the trip came the following morning with our excursion to the Actun Tunichil Muknal (the Cave of the Crystal Sepulchre) – a sacred Mayan cave filled with archeological treasures, elongated skulls of sacrificial victims and the full skeleton of a young woman. A few years back a tourist dropped a camera and smashed a 1,000 year old skull so unfortunately no cameras are allowed (although Discover have some good pictures & there is an awesome video here which first made me want to to the trek). But I kind of enjoyed the lack of pressure to document every last detail. The experience was so immersive I don't know how you would even have time to think to take pictures, or even get a camera through the chest high waters without drowning it. We were picked up from the lodge by our guide – a huge man called Patrick who wore no shoes and carried a machete! We drove through the jungle, left all but a few supplies in the van, we hiked for 45 minutes or so through the jungle crossing three fast flowing rivers. Of course, if anyone was going to fall on their bottom it was going to be me! Thankfully the lovely Kevin hoisted me back out again. At the entrance to the cave we dropped off the supplies, were fitted with head torches (plus those of us slightly more hopeless in the water got some stinky lifejackets) and in we went. Straight into the water for a two mile swim underground, fully clothed, shoes & all. No time to be scared of fish! This trip was absolutely amazing. We swam, waded, clambered over boulders and squeezed our way between rocky obstacles neck first, hoping our feet would join us on the other side! After a while we came to a huge boulder sticking out of the water and somehow we climbed up and over into an enormous cathedral-sized chamber of the cave. There we saw the ceremonial pots, the elongated skulls, and up a slightly shabby ladder into the smaller chamber we saw the crystal maiden. Chris managed to get stuck on top of the ladder (!) but a really amazing guide from another group managed to direct him back down. I think it was Carlos the Caveman who we originally wanted to trek with, but G Adventures arranged the other trip. When we were dropped back off, Kevin & I walked straight through a fire ant nest… so it was another night on the rum for us!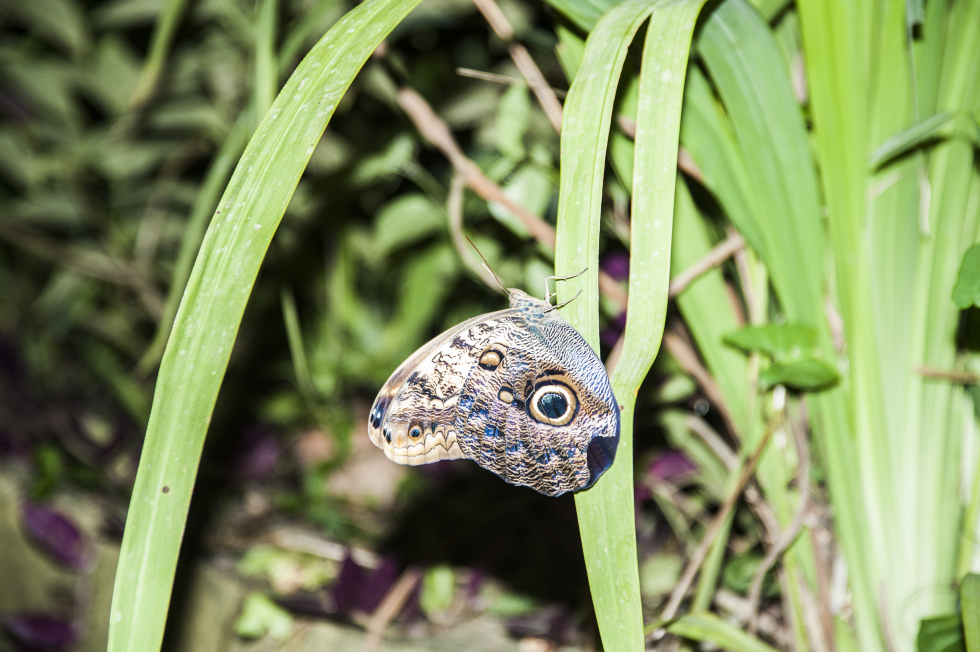 Days Eleven & Twelve: Caye Caulker
Today we split into two vans and drove from San Ignacio to the Belize City ferry terminal where we immediately got caught up in a shooting incident! Our van arrived at the chaos first. There were crowds of people running in all directions and guys with cameras pushing through towards the terminal. Chris, myself and a few of the others ended up inside the terminal getting taped in by police, while our friends in the separate van arrived on the other side of the tape. Eventually we were reunited and quickly ushered onto a large speedboat to the Caribbean island of Caye Caulker. Wow! Blue skies, white sandy beaches, clear waters, pastel painted wooden buildings, men trying to sell you drugs…! Highlights here included lovely accommodation, a sunset rum cruise around the island and sailing back under the stars chatting with our Austrian friends, meeting up with Bee & Nick for pizza & beers and hearing all about their adventures, the amazing baker who looked remarkably like Chef from South Park and rode around the island selling baked goodies from his bike and the lovely lady at the laundry who made all our clothes soft & fresh & again.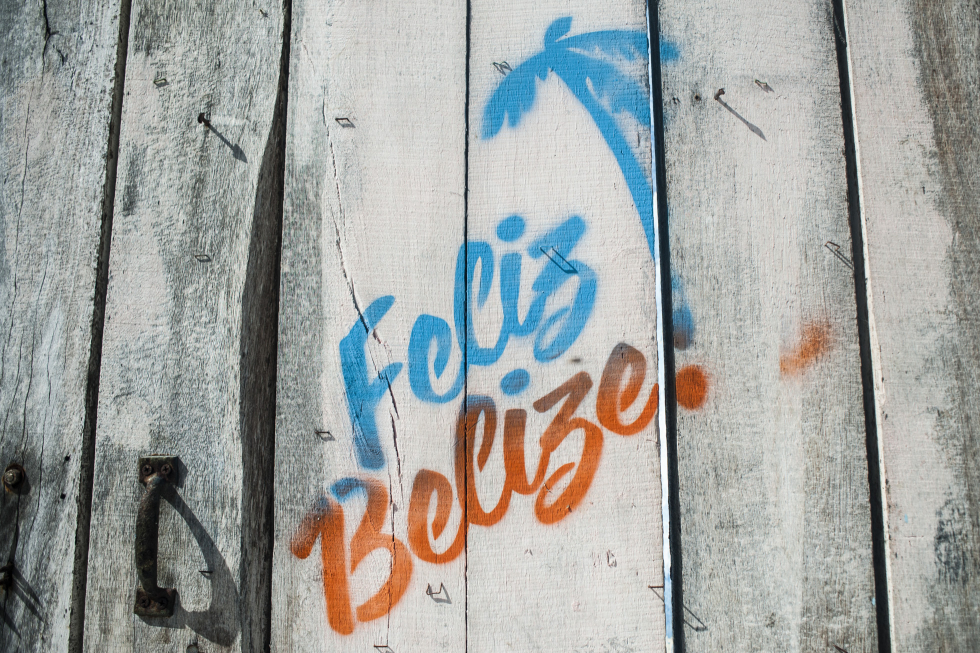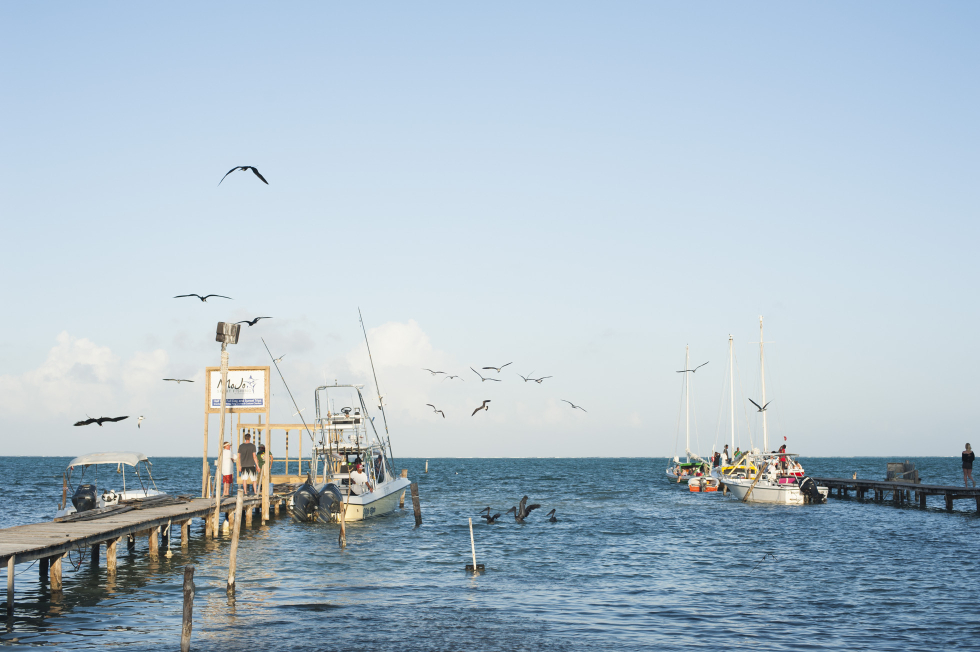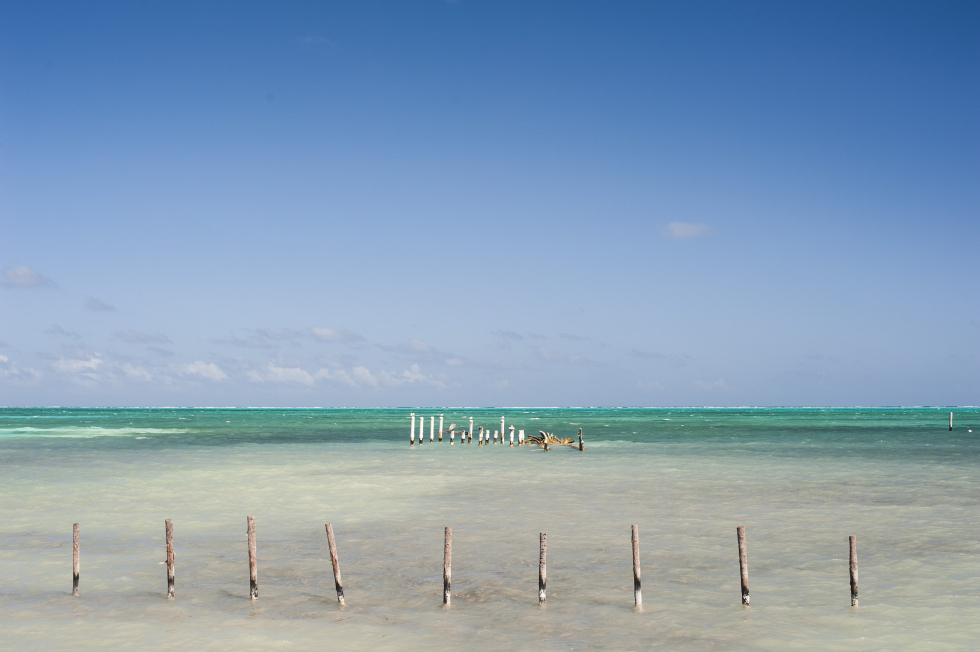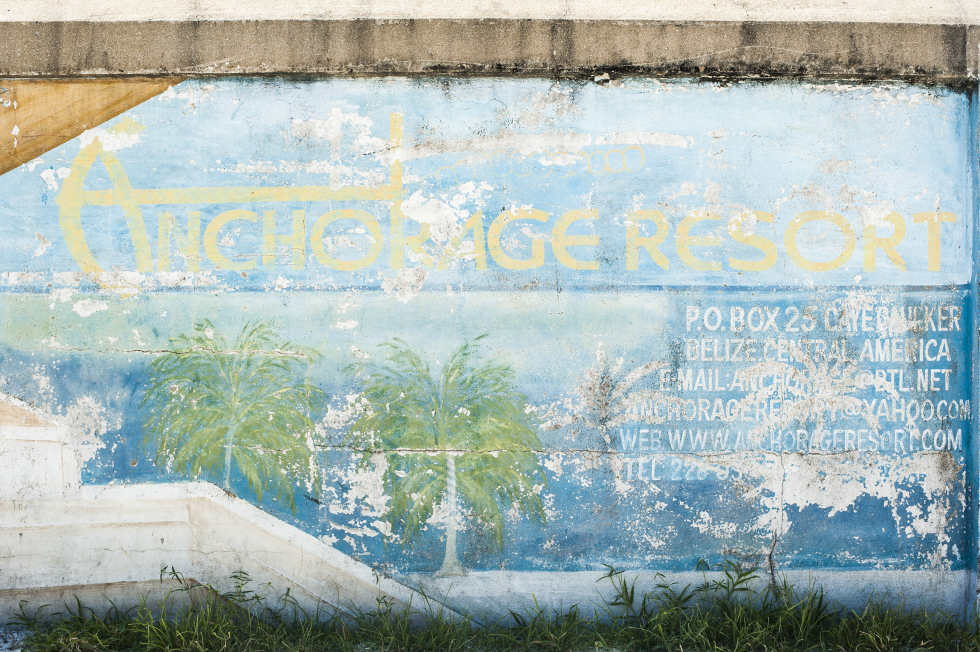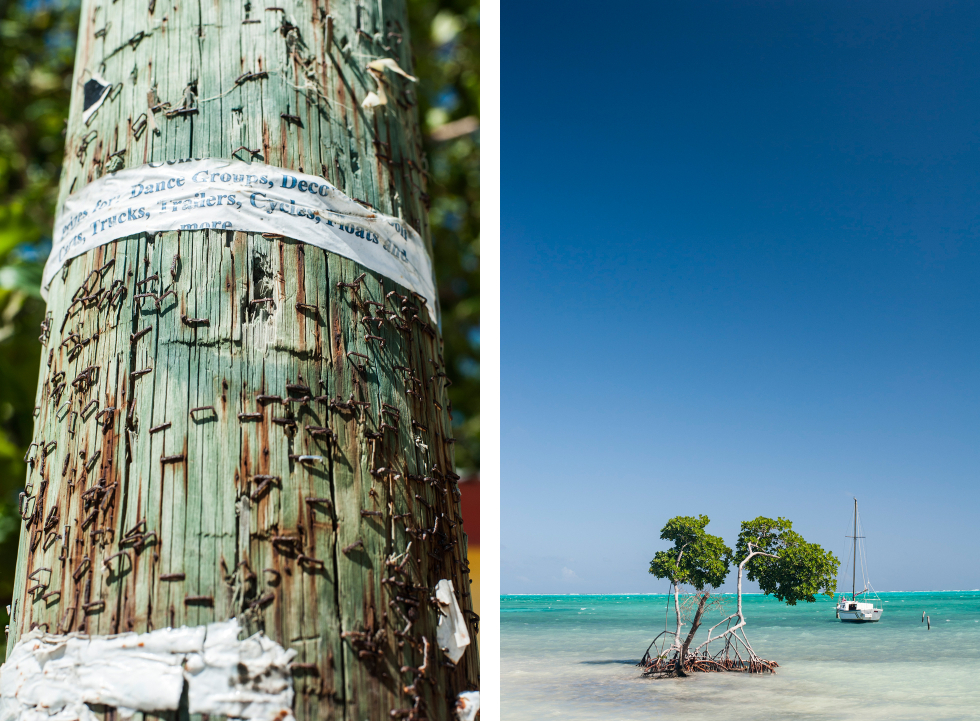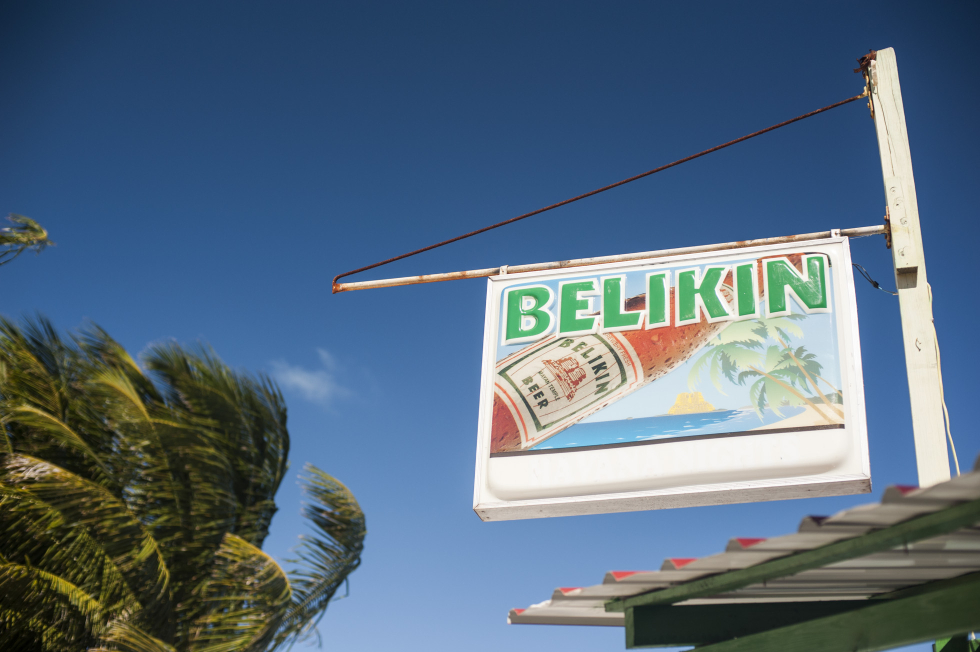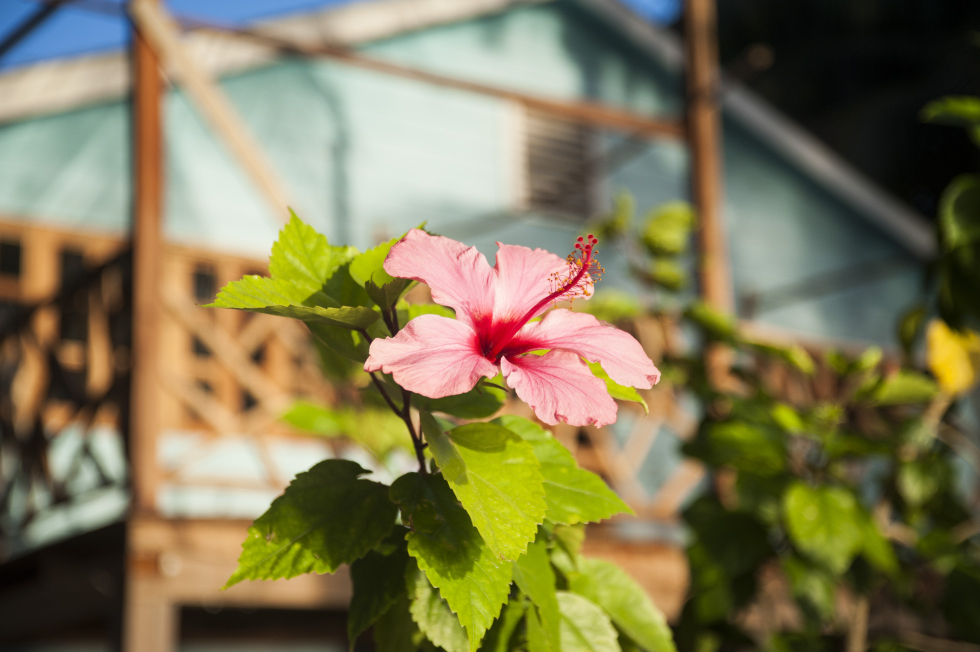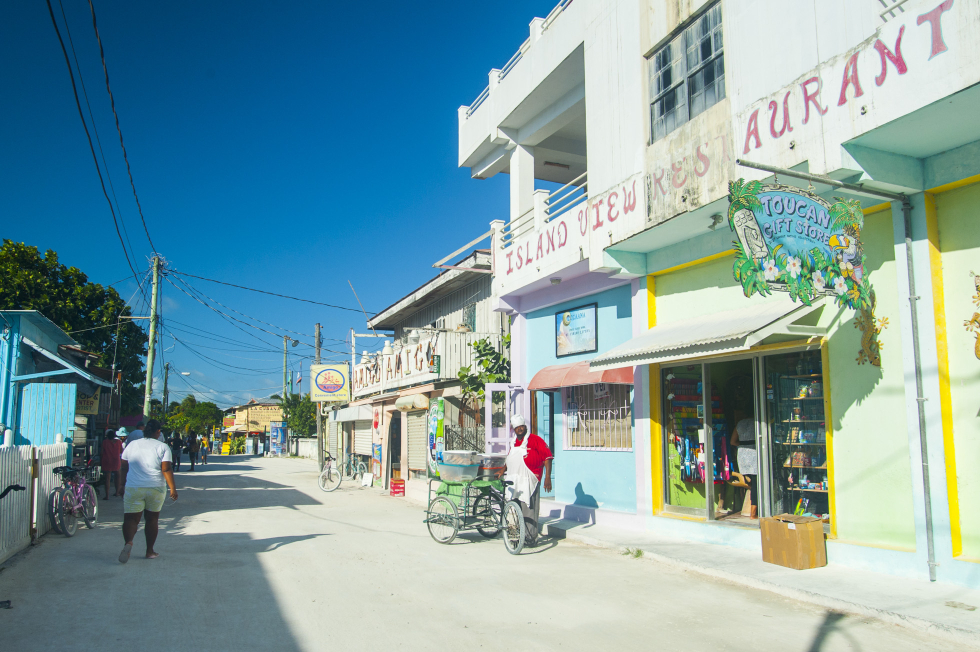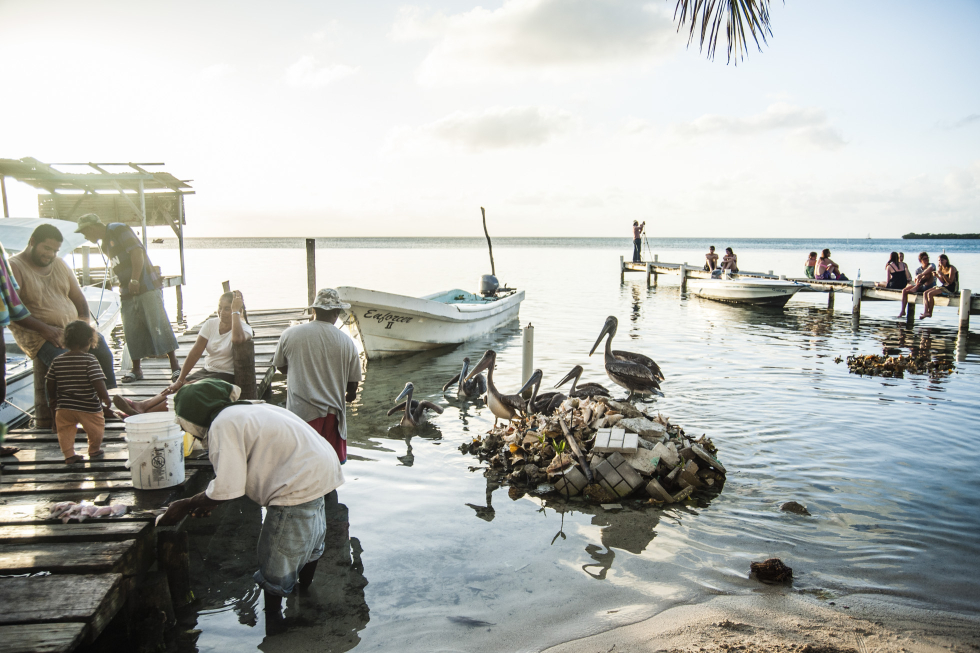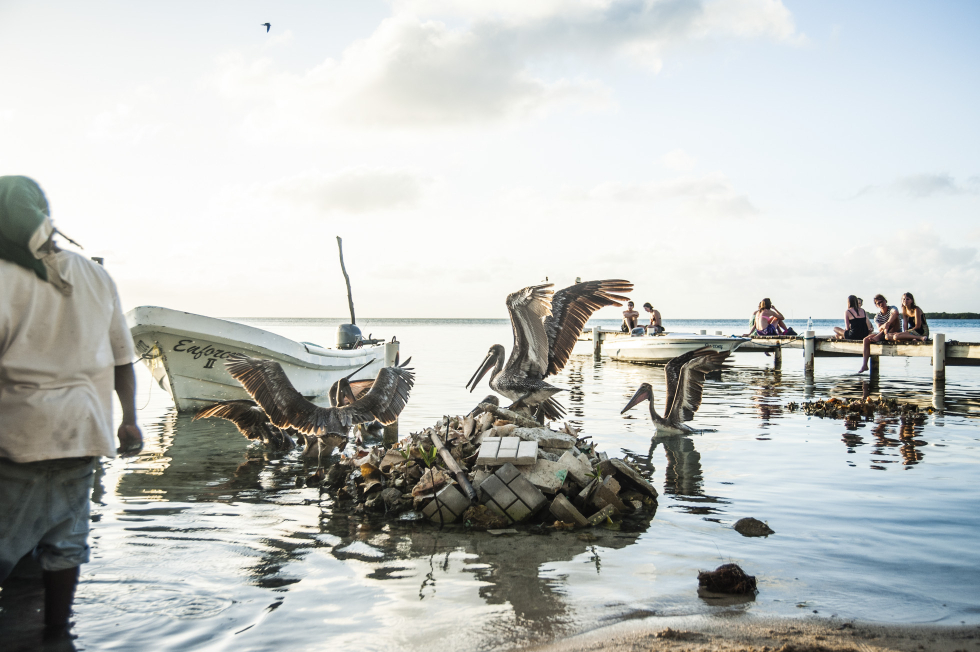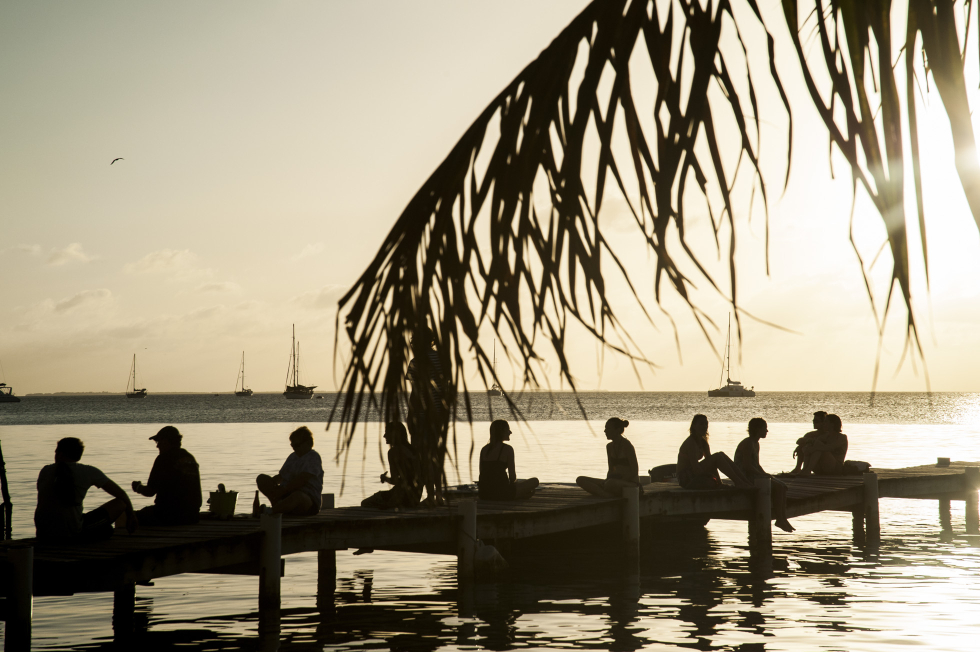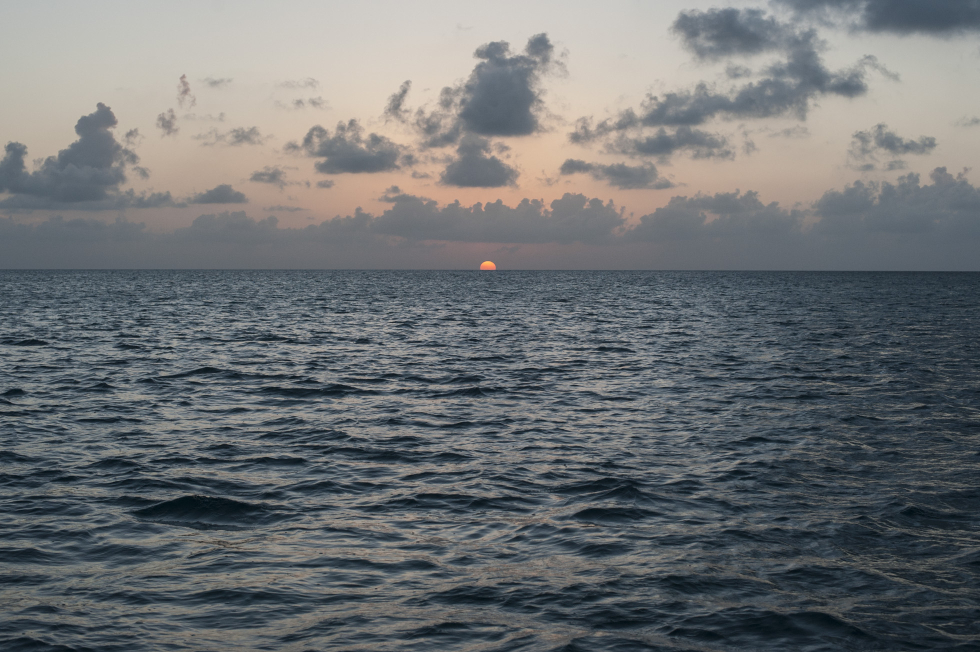 Days Thirteen & Fourteen: Playa del Carmen
I am so happy we did this trip and I'm extremely lucky to have seen all the wonderful ruins from such a privileged position. But when Miguel picked us up on the Mexican border and drove us in to Playa del Carmen, I was happy to find it was super Americanised and had a Starbucks where I could get an almost proper cup of tea with soya milk! And food at last! Kevin was leaving a day earlier than everyone else so we went for a goodbye dinner at a restaurant filled with locals and a noisy mariachi band. The next day we visited the seaside ruins at Tulum – giant iguanas, Mexican crafts (I bought the requisite embroidered dress) and a sandy little cove underneath the ruins. We watched a storm roll in and a rainbow appear over the water. A perfect way to end our adventure!