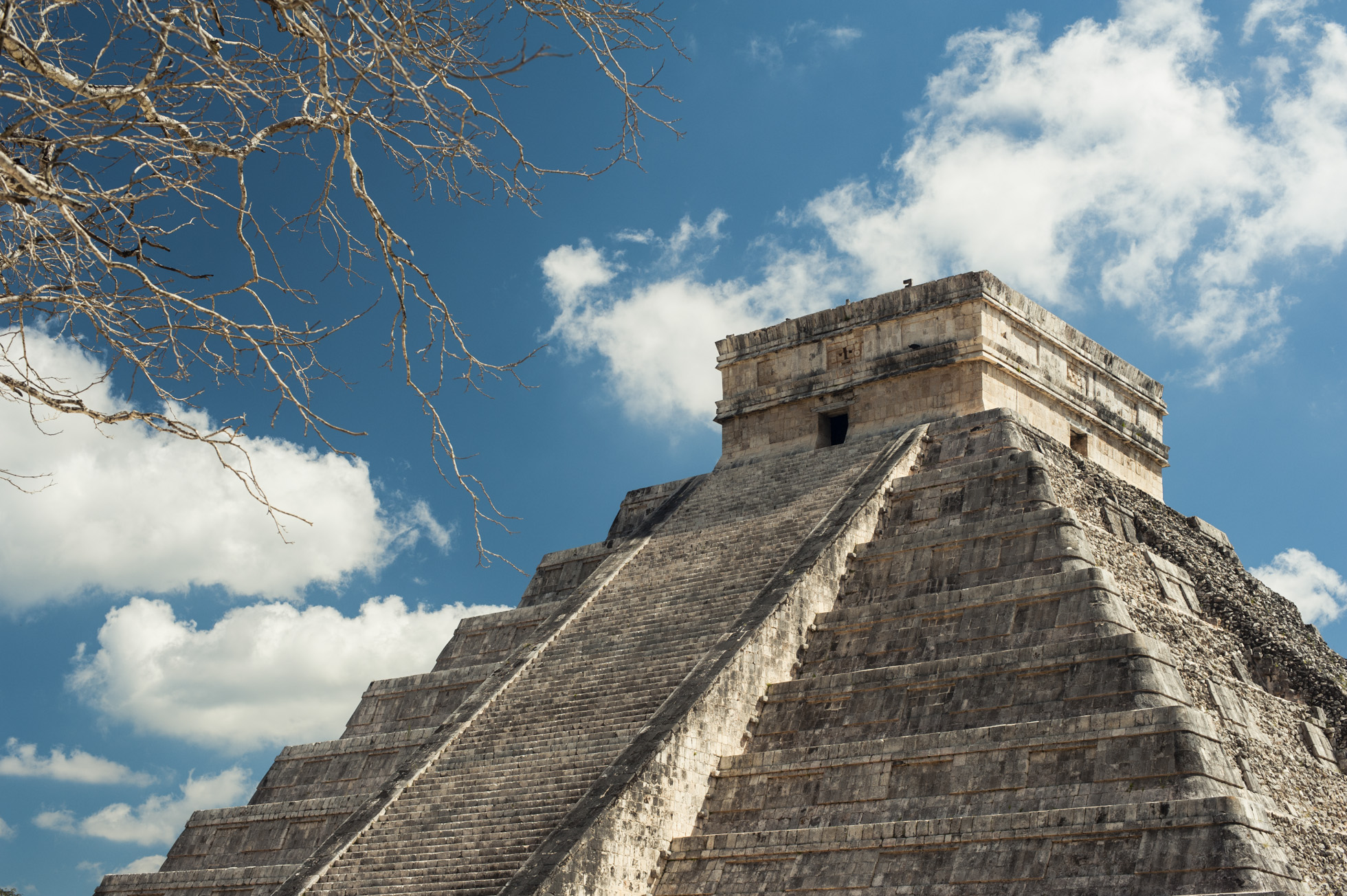 Mexico, Belize & Guatemala – Part One
When I was about 10 or 11 I had a book which I
think
was called Mysterious Places – all about odd natural phenomena and ancient cultures. There was one especially gruesome chapter about Mayan sacrifice atop a giant pyramid, victims smeared with blue body paint, the thump thump of hearts cut from still living bodies… I remember feeling sick and putting the book down in disbelief! Years later I saw the film Apocalypto and the macabre fascination came flooding back! When I found out you could actually visit these places, I knew I had to go. It took about six years of searching to find the right trip (& the time to take it!) but I finally settled on the
Mayan Adventure
organised by G Adventures. So in mid February after a brief pit stop for some enforced relaxation in Cancun (not usually my thing at all but I was desperate for a break!) Chris & I set off for three weeks of exploring in Central America. We met our lovely G Adventure group in downtown Cancun, piled into our driver Miguel's plush minibus and headed towards the jungle.
Day One: Chichen Itza
First stop, the Mayan city of Chichen Itza to tour the ruins with a fabulous guide called Felipe. The sun was baking hot, huge iguanas slinked across the abandoned temples and the crowds dissipated easily into the vast site. It wasn't hard to imagine this as a bustling city. Felipe showed us how, if you stand at the base of The Temple of Kukulcan and clap your hands, the echo thrown back sounds exactly like the quetzal – a native bird much prized by the Mayans for it's fancy emerald tail feathers. How did they manipulate the acoustics to do this?! Some of the temples had been reconstructed in areas to show how they would have looked, while others remained rough & crumbling. Yet more are still hidden away, undiscovered in the jungle. That evening we headed to the Spanish colonial town of Mérida where many of the historic buildings are made from stone the Conquistadors stole from Mayan pyramids.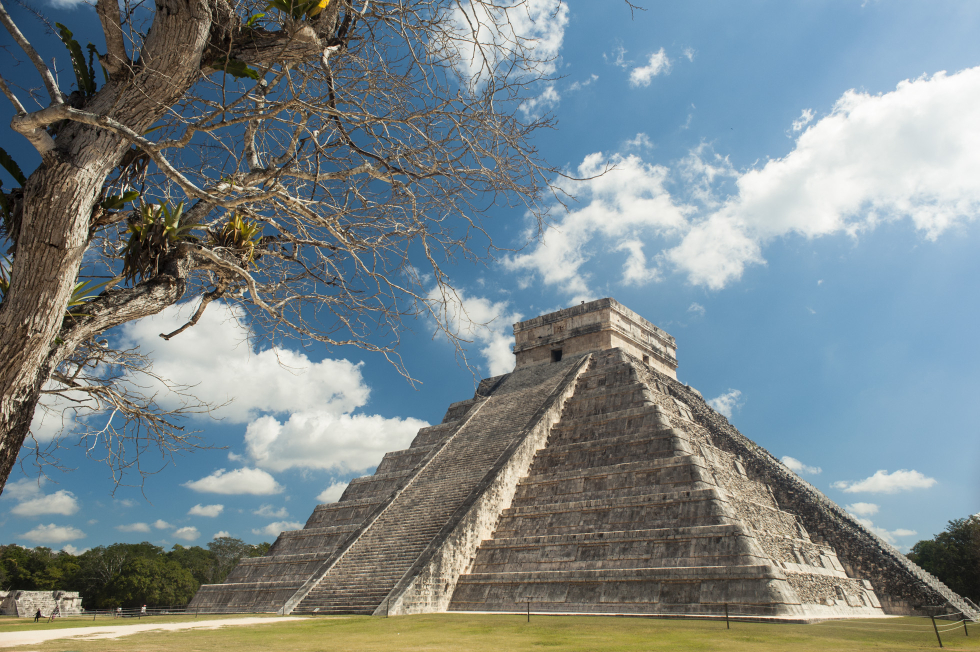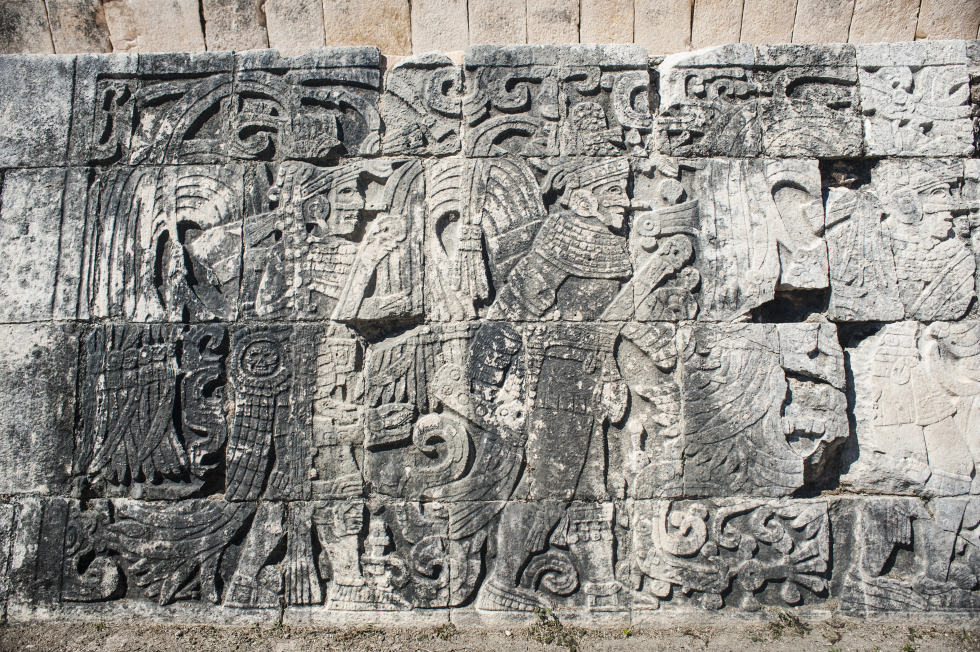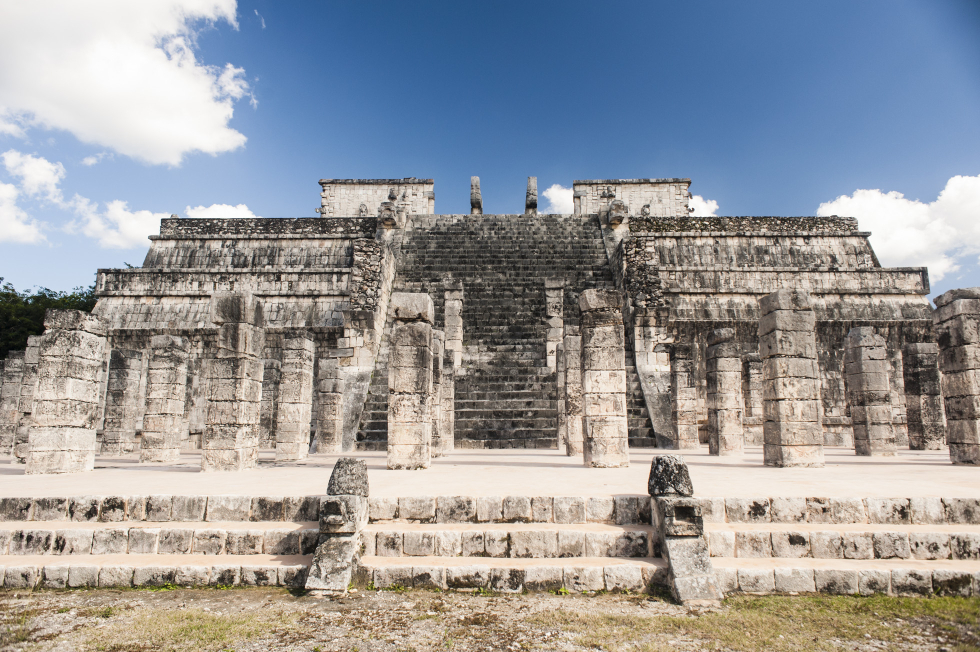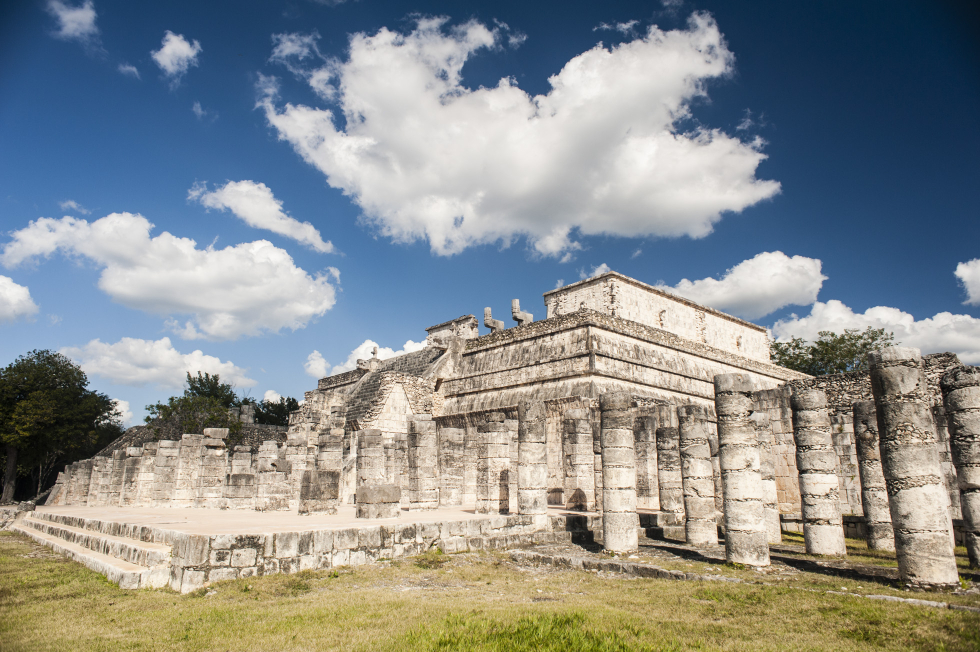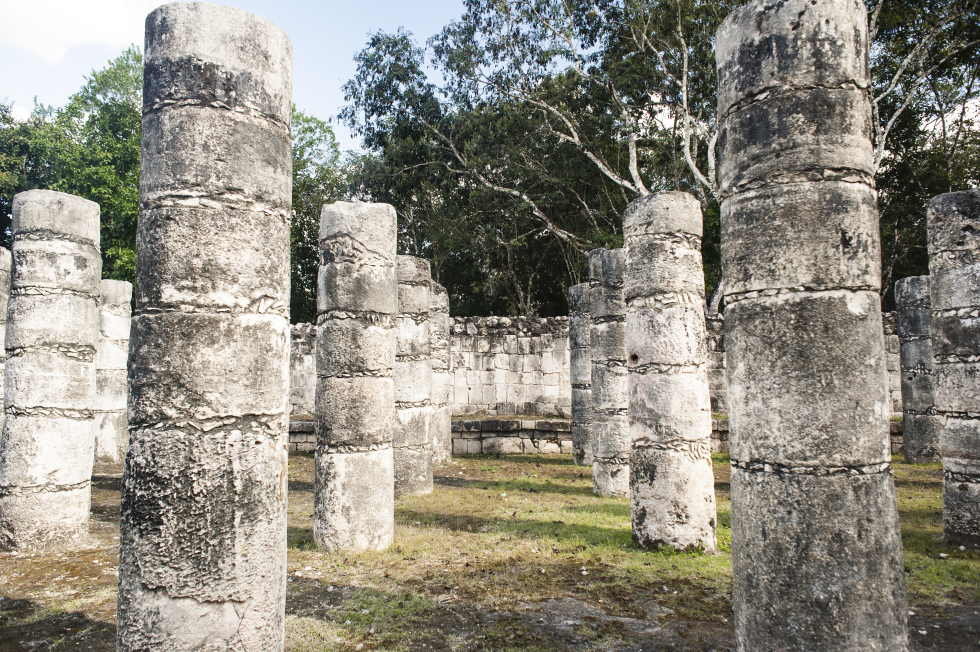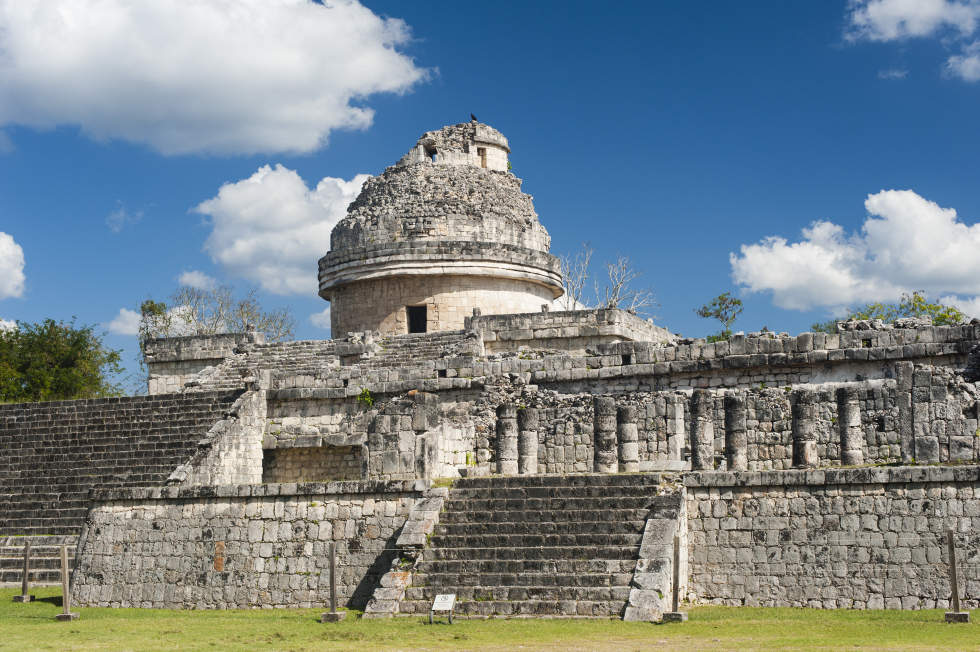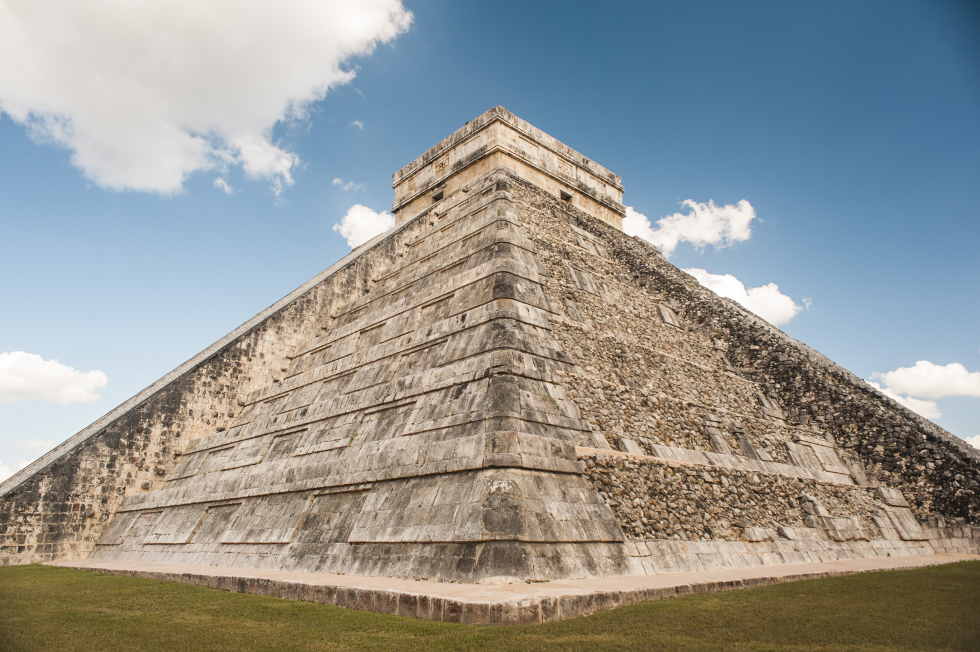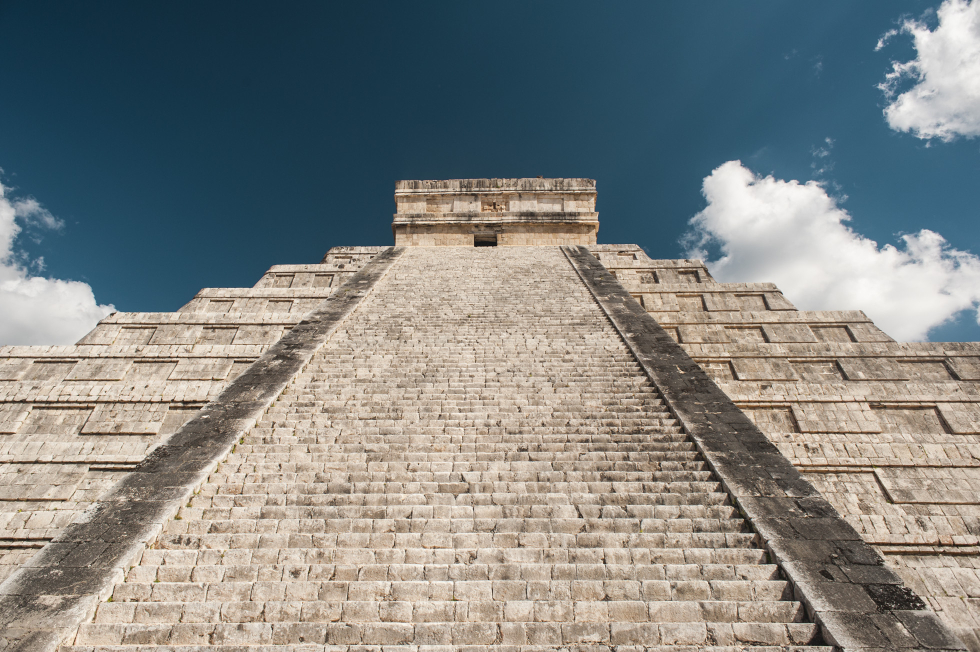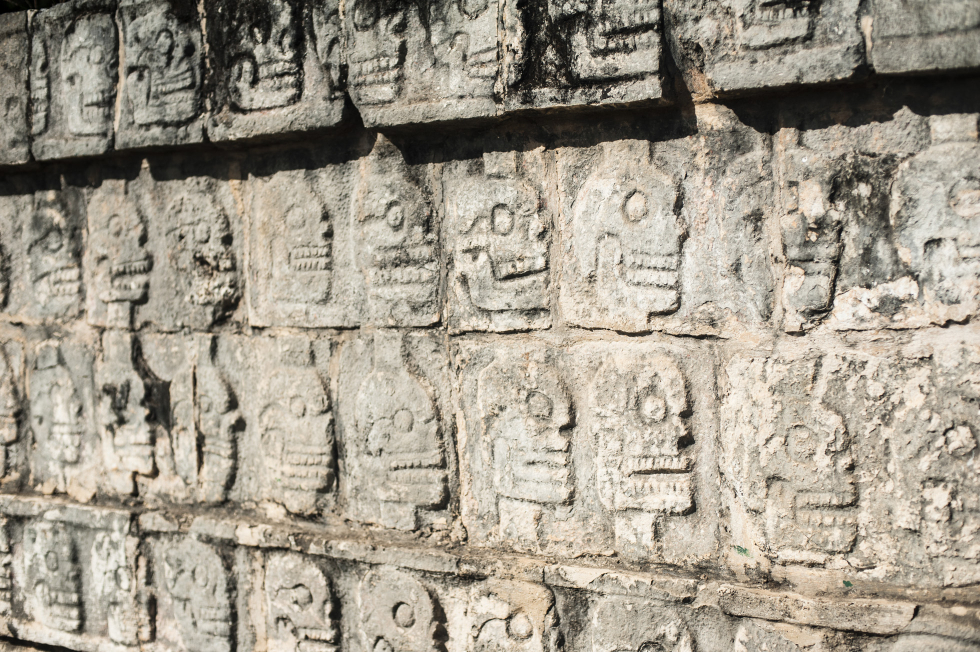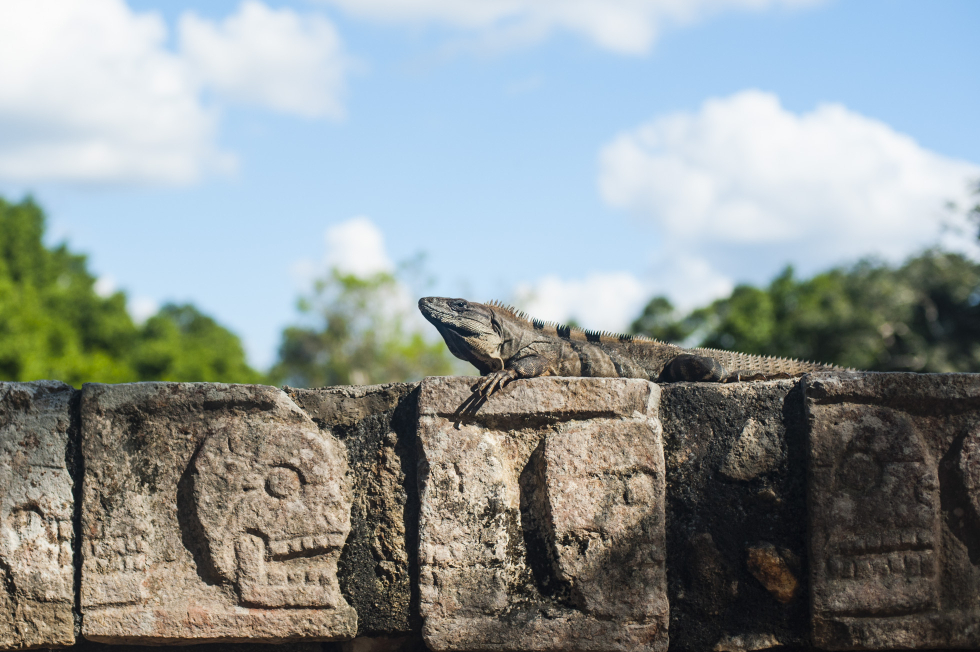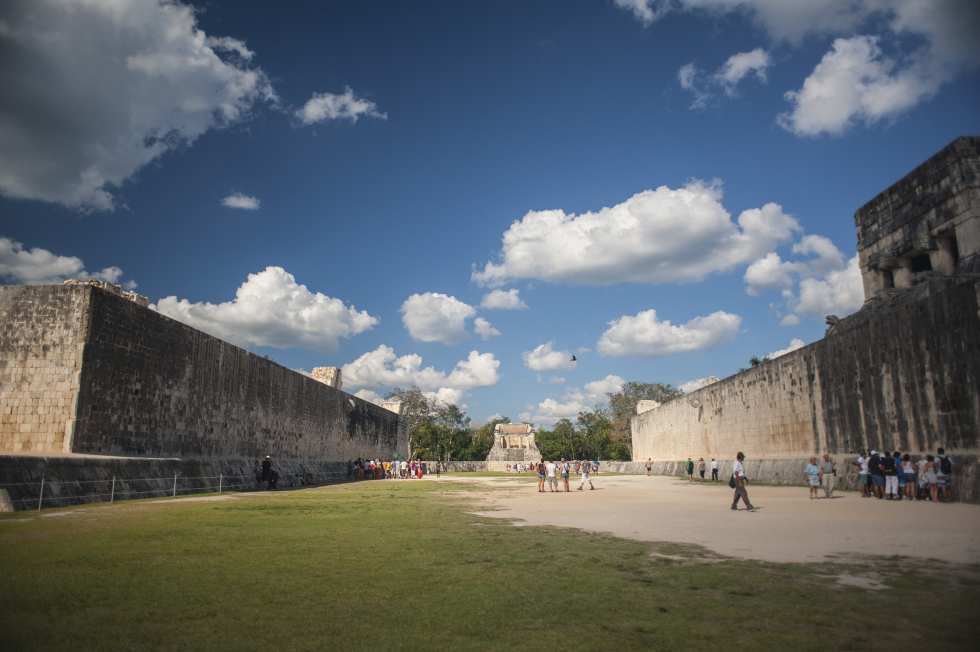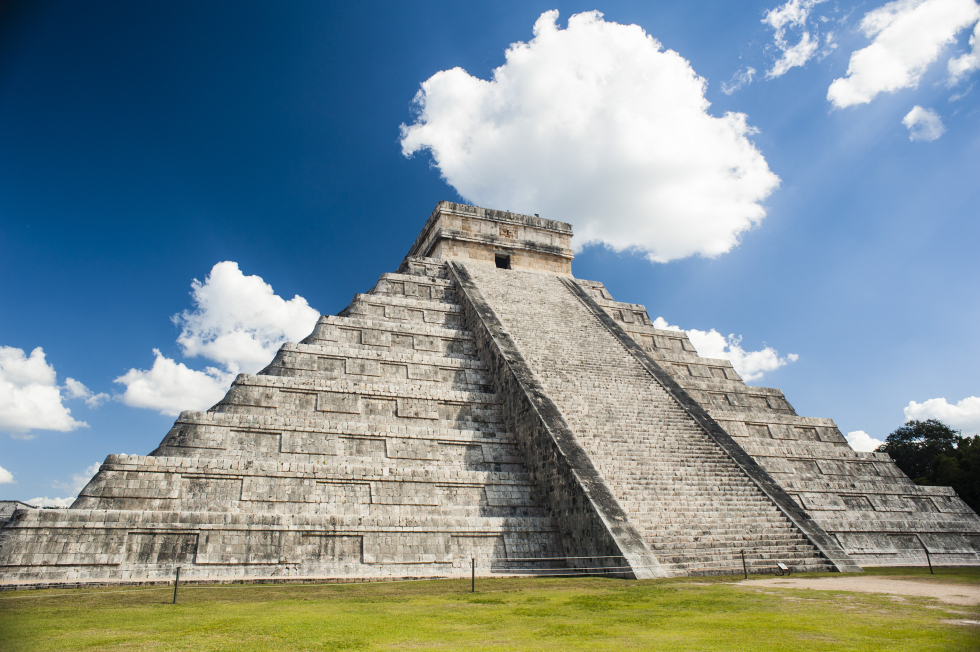 Day Two: Cenotes
All aboard the minibus to a village an hour or so outside of Mérida where we took a basic horse and cart ride along a track to swim in the cenotes. I felt awful about doing this, the horses were very thin and sad looking and I would have much preferred to walk. Coming across the first cenote was incredible, the ground simply disappears to reveal a huge cavernous hole in the earth, framed by plant roots and stalactites, with a pool of clear blue water at the bottom. I got all the way to the water's edge before freezing with the horror of a sudden and unexpected phobia… being touched by a fish! Oh dear. I honestly have no idea what got into me or where this came from but I completely freaked out. I've never swam anywhere other than a swimming pool so my odd reaction was a surprise! By the time I forced myself in past the ankles, it was time to move on and we caught motorbike rickshaws to a cenote in a neighbouring village. To reach this one you had to climb to the bottom of a rickety, steep metal ladder. I was definitely more into this but now it was Chris' turn to panic as he has a terrible fear of heights. What a pickle! I had to reassure everyone that usually we're pretty adventurous, this was just a very strange day for us both! In the evening we visited the markets and historic sites in Mérida but I was keen to get out of the city and see some more ruins.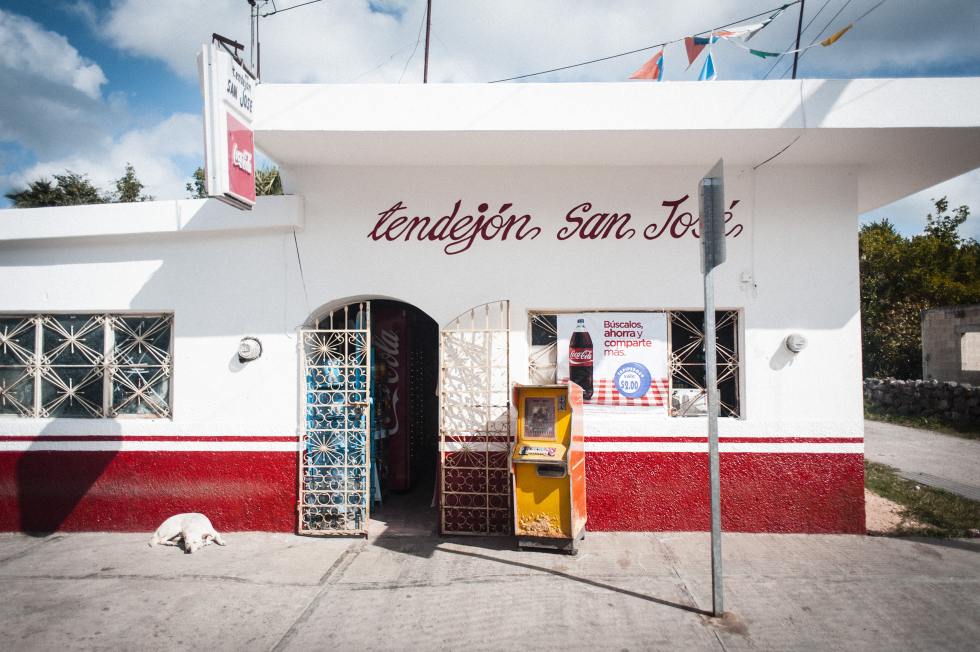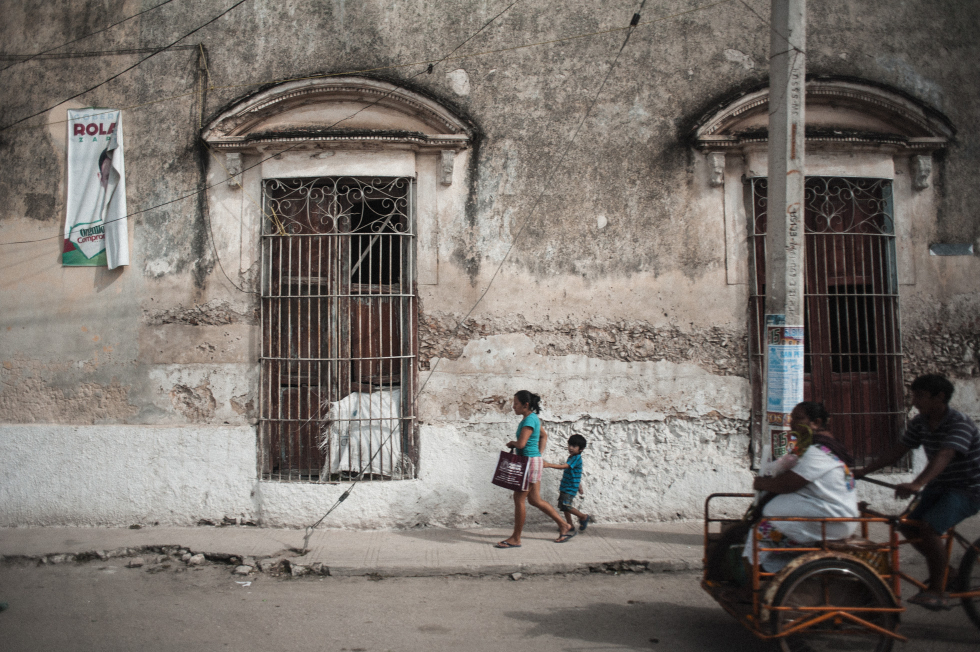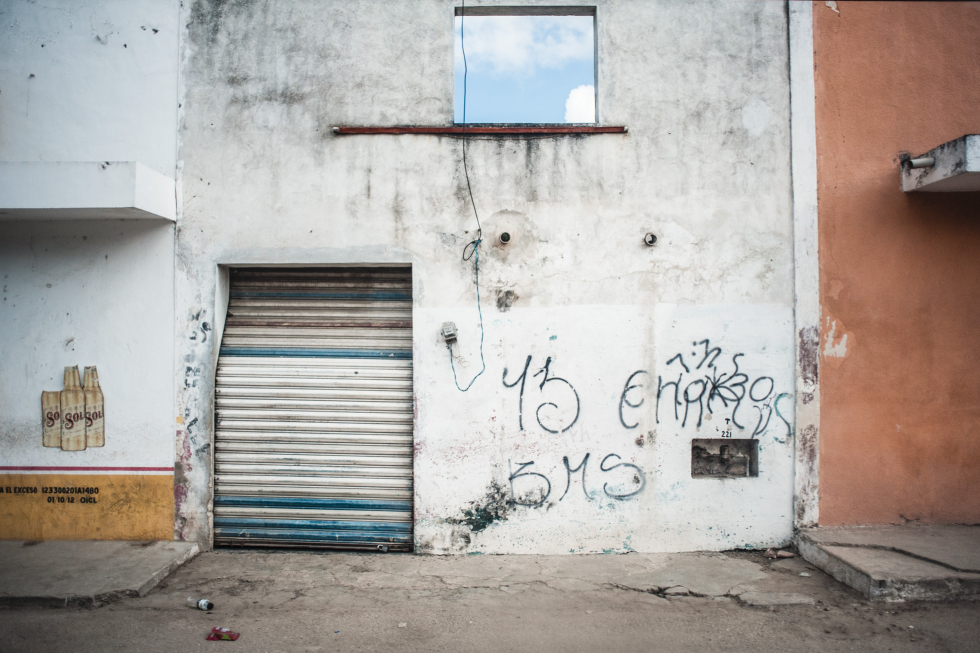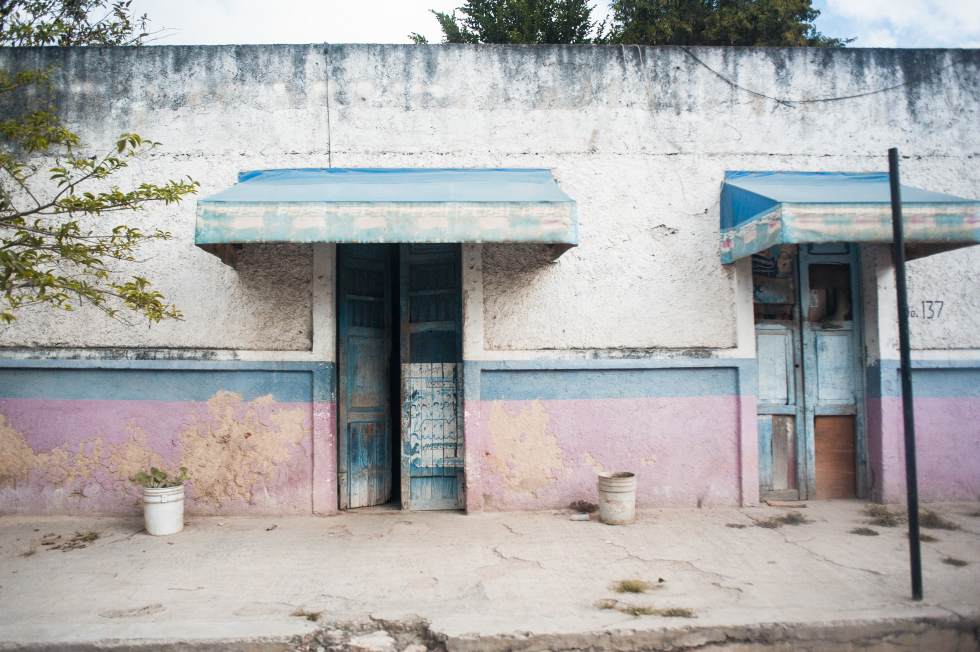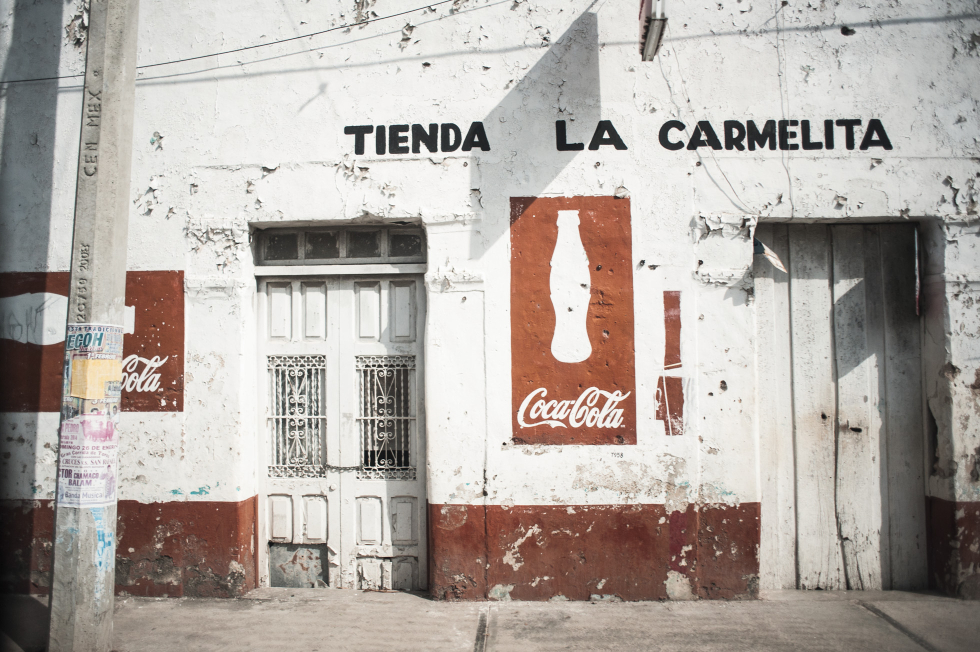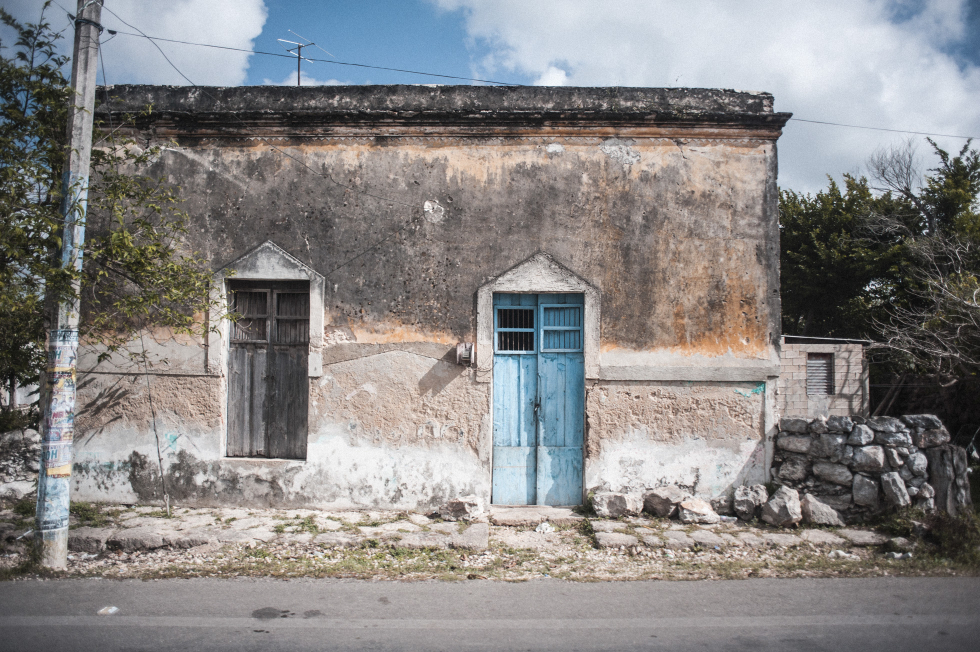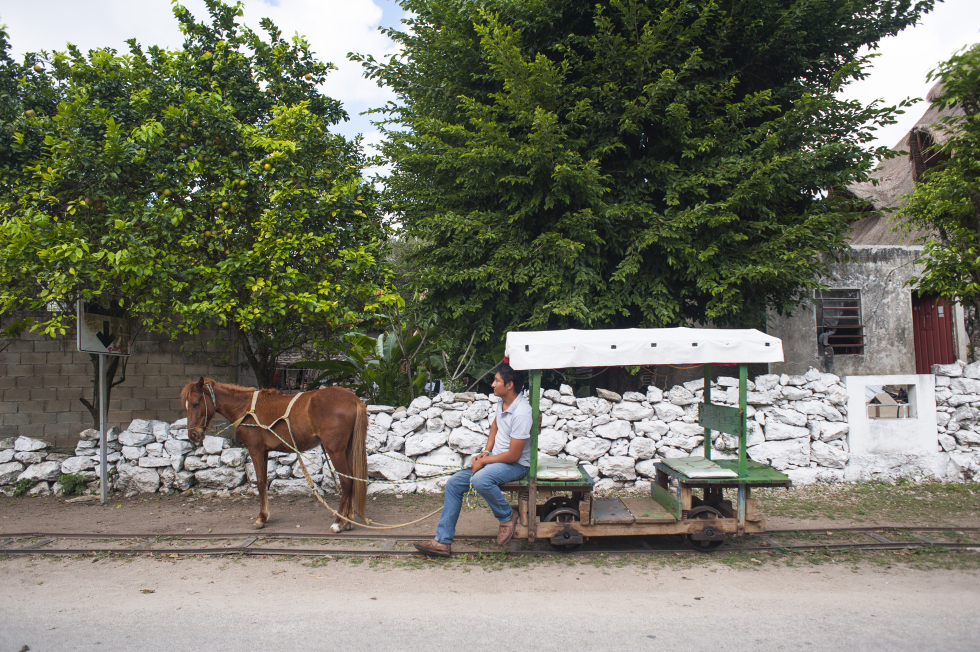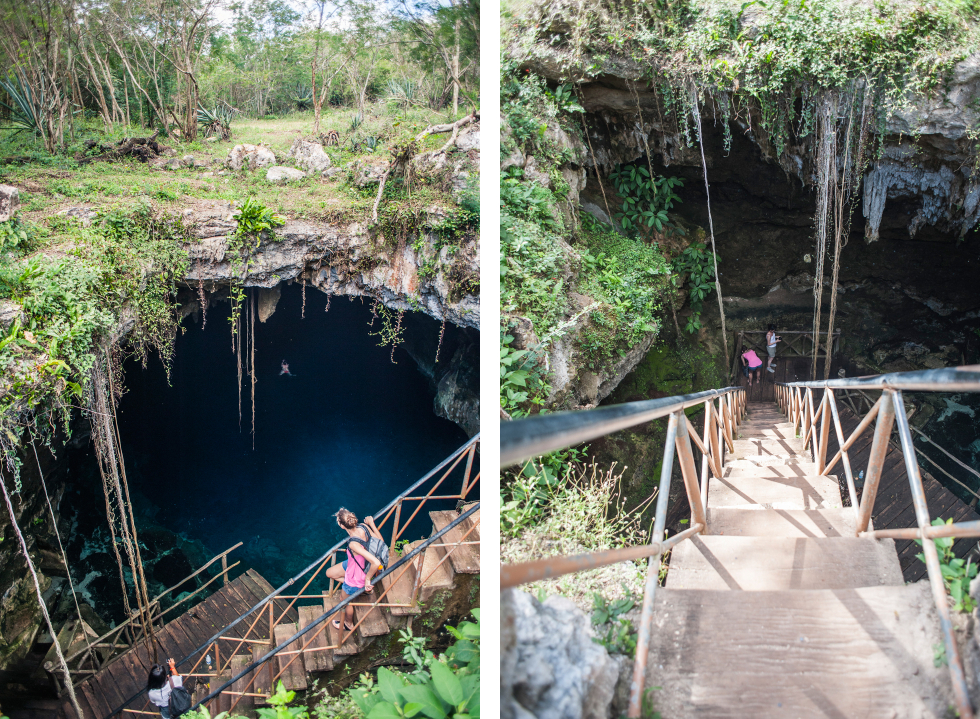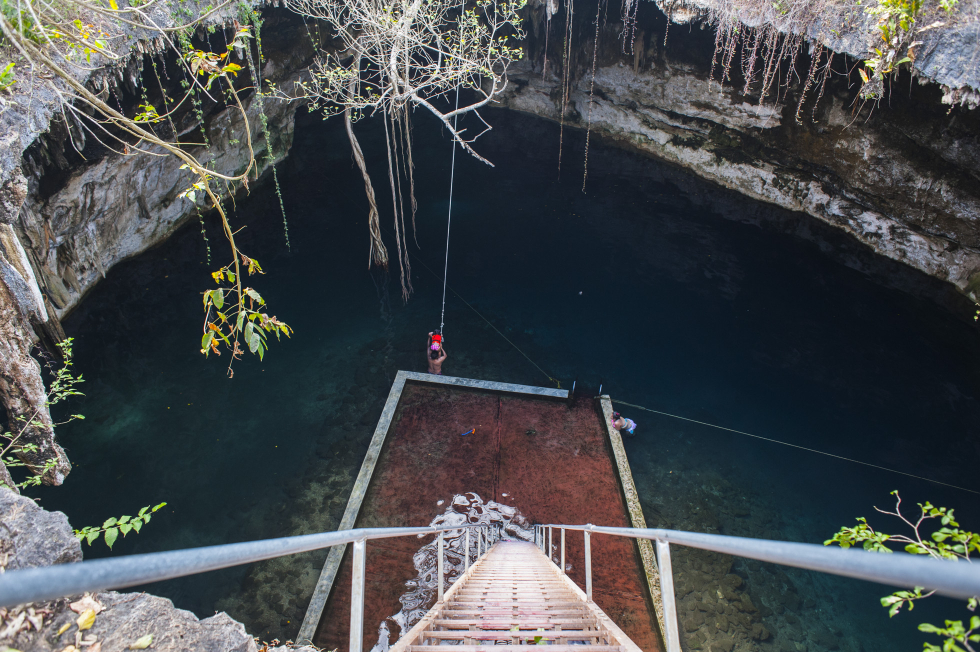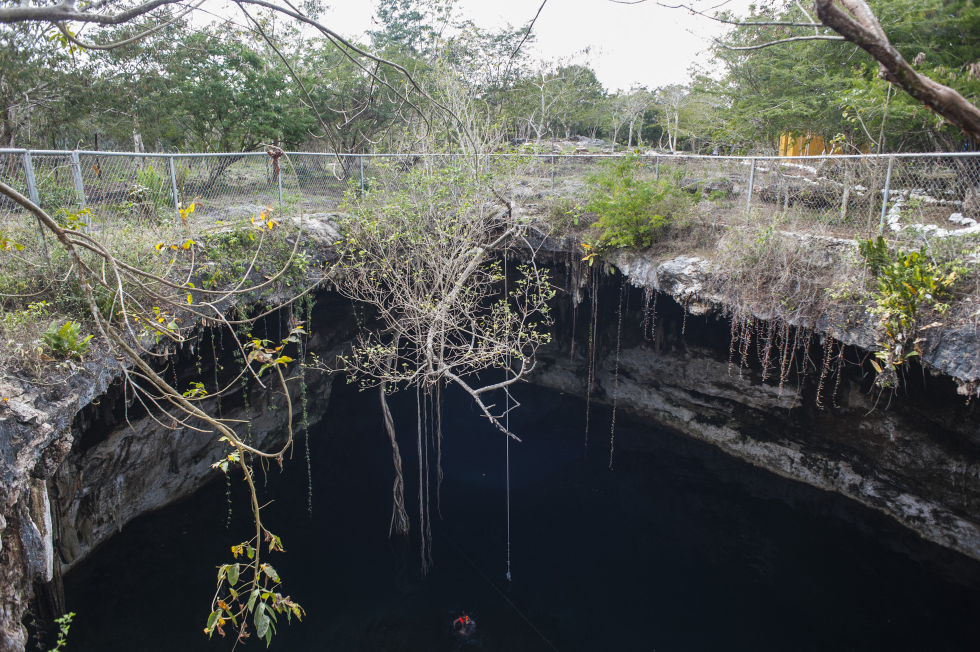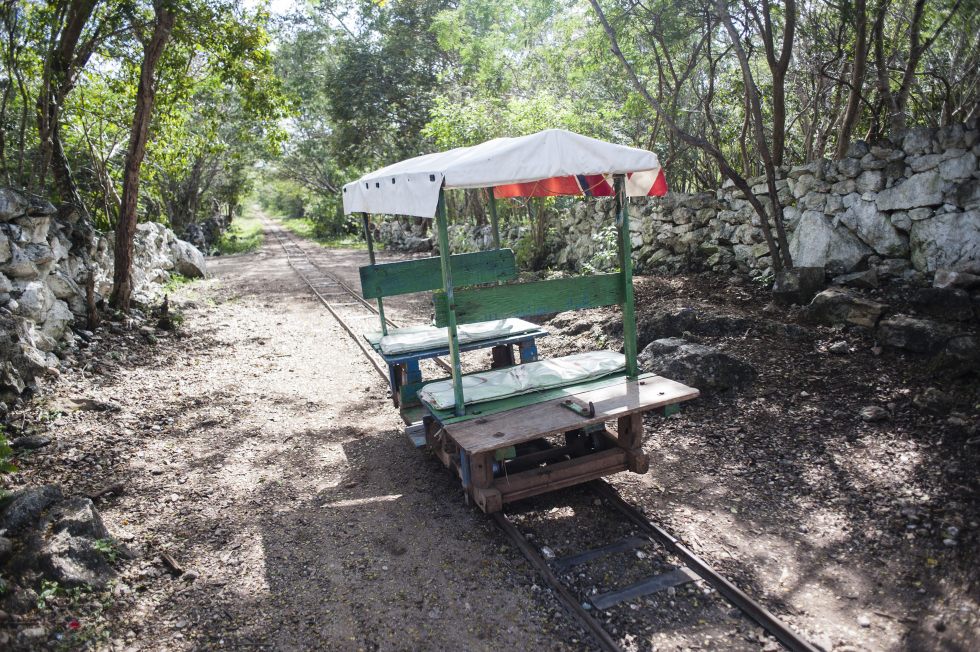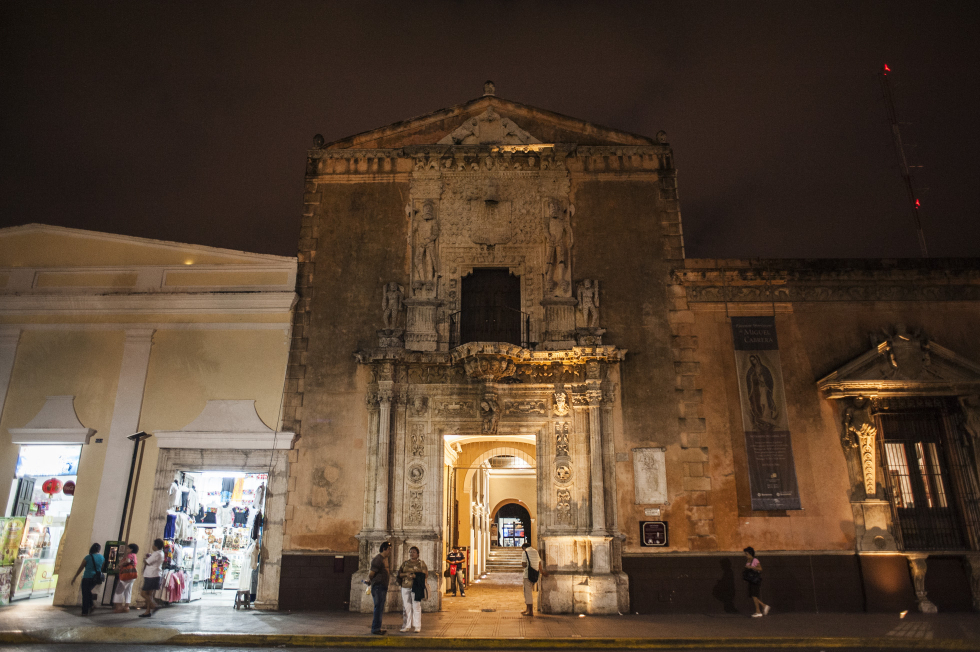 Days Three & Four: Palenque
Today we had a nine hour journey south to the rainforest and the ruins of Palenque, via some beautiful waterfalls. We'd had constant sunshine up until this point but the rainforest certainly lived up to its name – it poured from the moment we stepped into the jungle! We arrived at our accommodation – El Panchan – to the atmospheric Jurassic Park-esque roar of howler monkeys high in the trees. Amazing! I have to say, I like roughing it, camping, sleeping outdoors etc… but El Panchan was the filthiest, most disgusting place I have ever stayed in my life! Our room was covered in mould, dead insects and squished mosquito blood splats. There were even mini mushrooms growing out of our bathroom door! I was expecting basic accommodation, and basic is fine, but basic doesn't have to mean dirty. To top it off, someone was blasting super loud reggae music until 4am and as the windows were only screened, there was no way of avoiding it. I had about an hour or two of sleep before the howler monkeys woke me up, which I didn't mind really as it was amazing to hear them, but the reggae… no. So it was with bleary eyes we explored the palace and excavated temples at Palenque and even went inside a tomb. The mist rising up to the top of the tree canopy looked spectacular in reality but oh so tricky to photograph in the rain. I couldn't take many pictures due to the weather but it was still super interesting and fun to see the temples up close.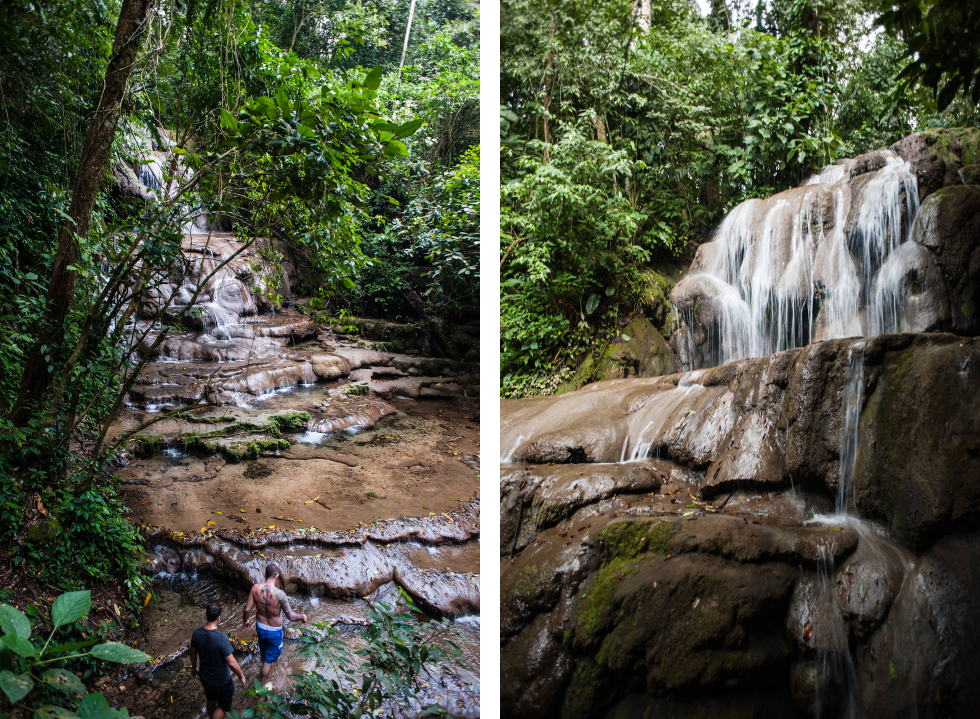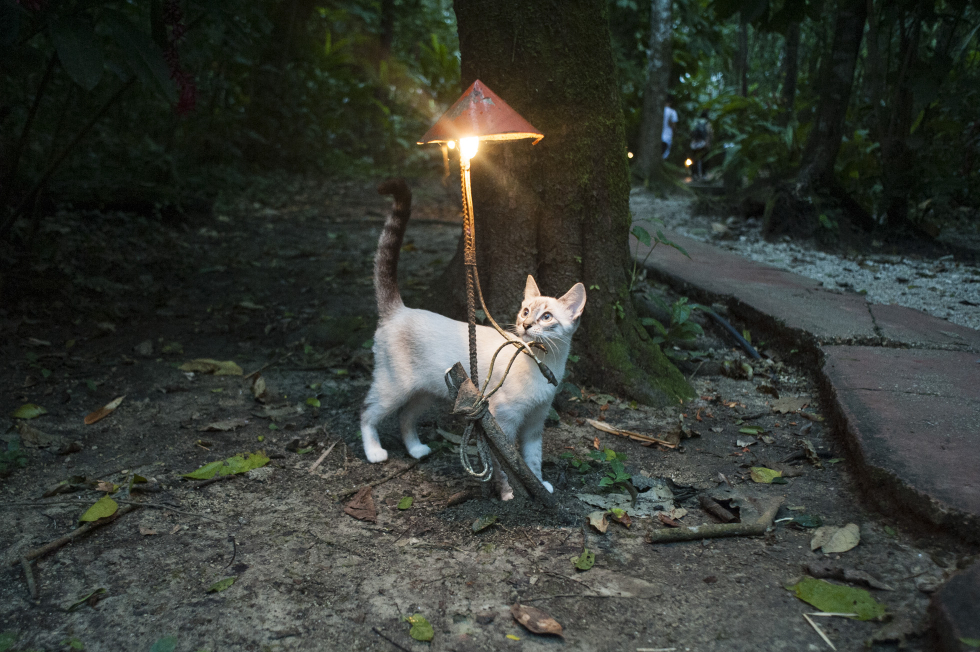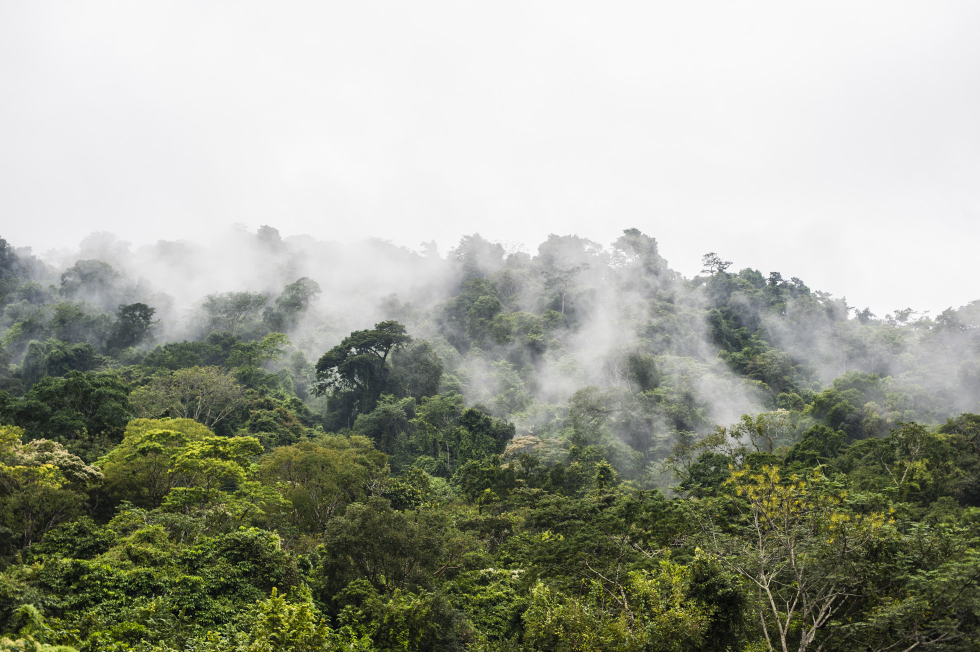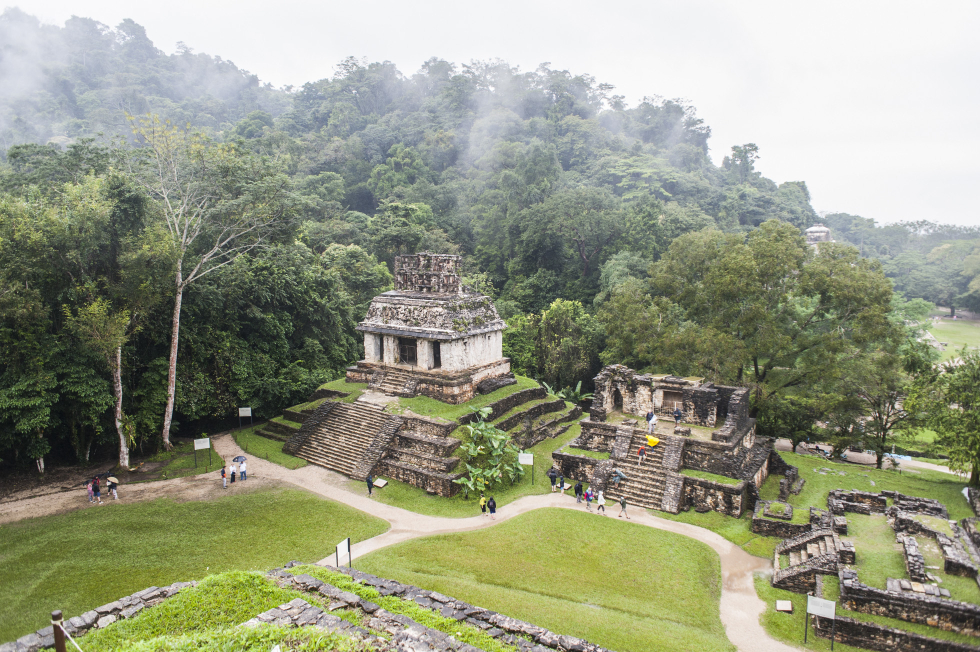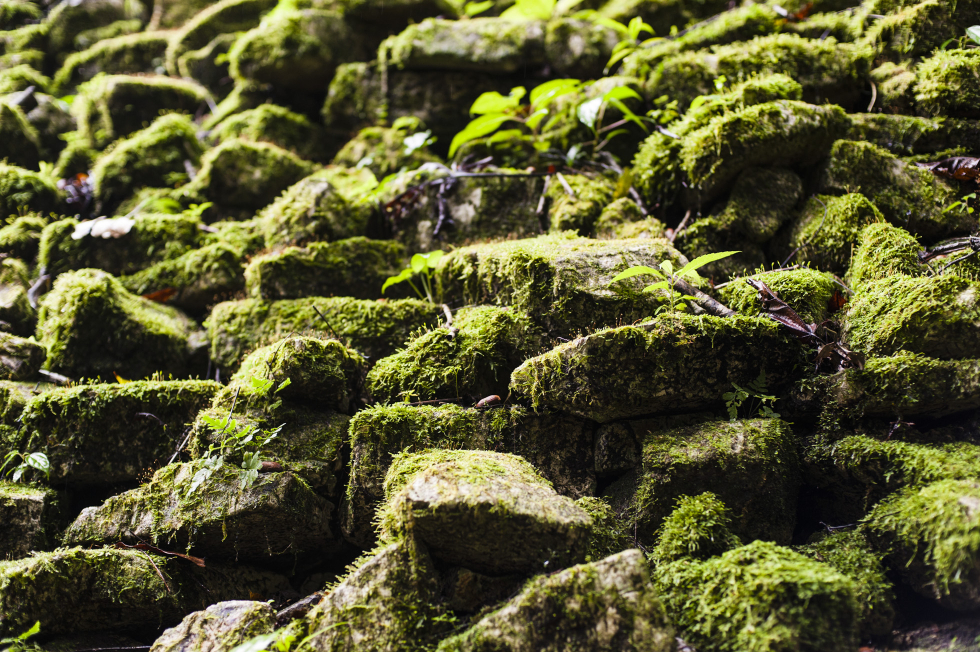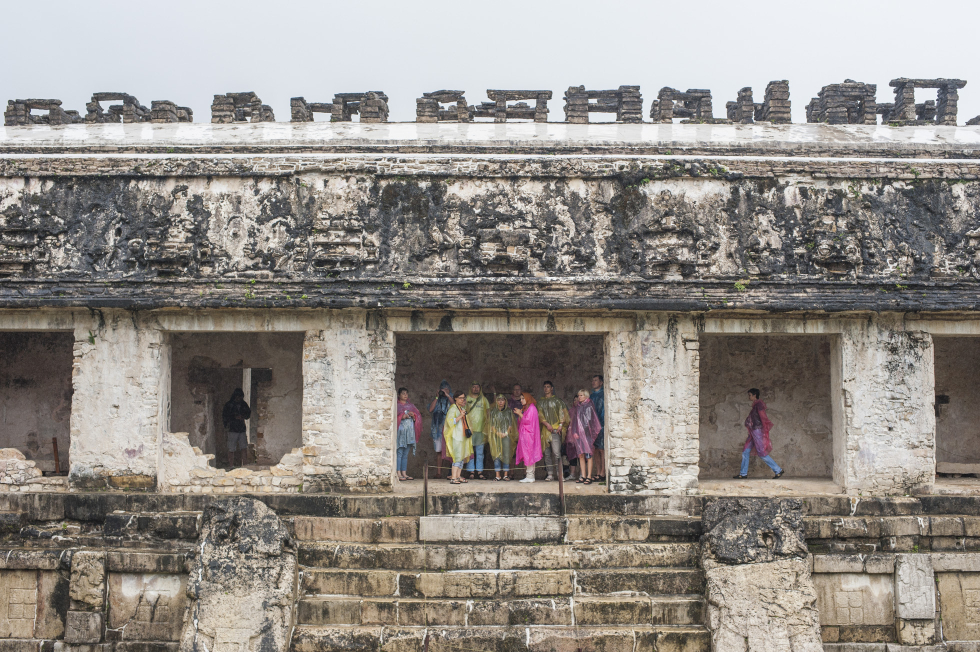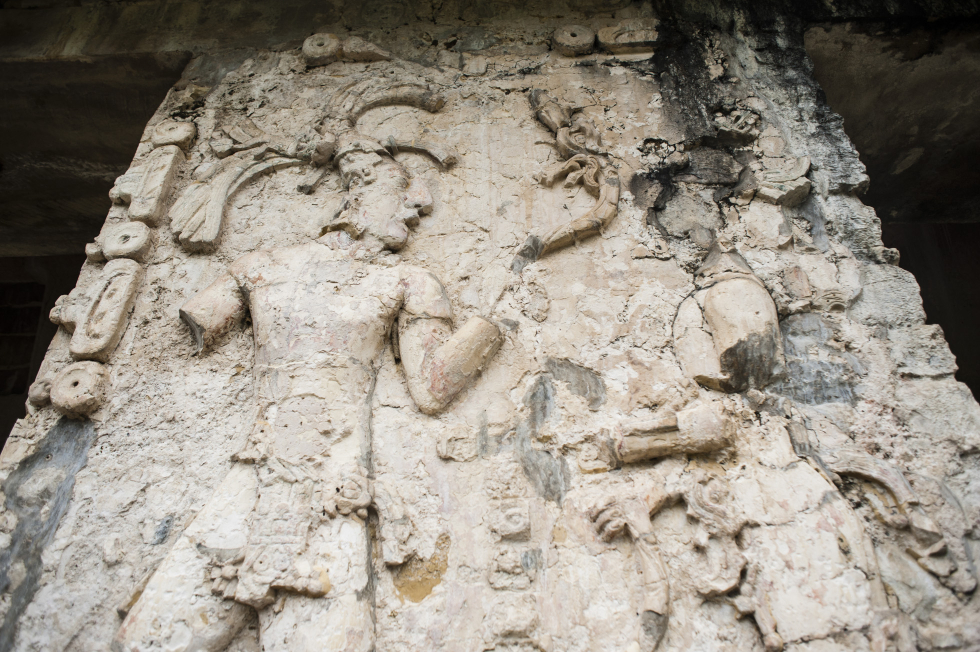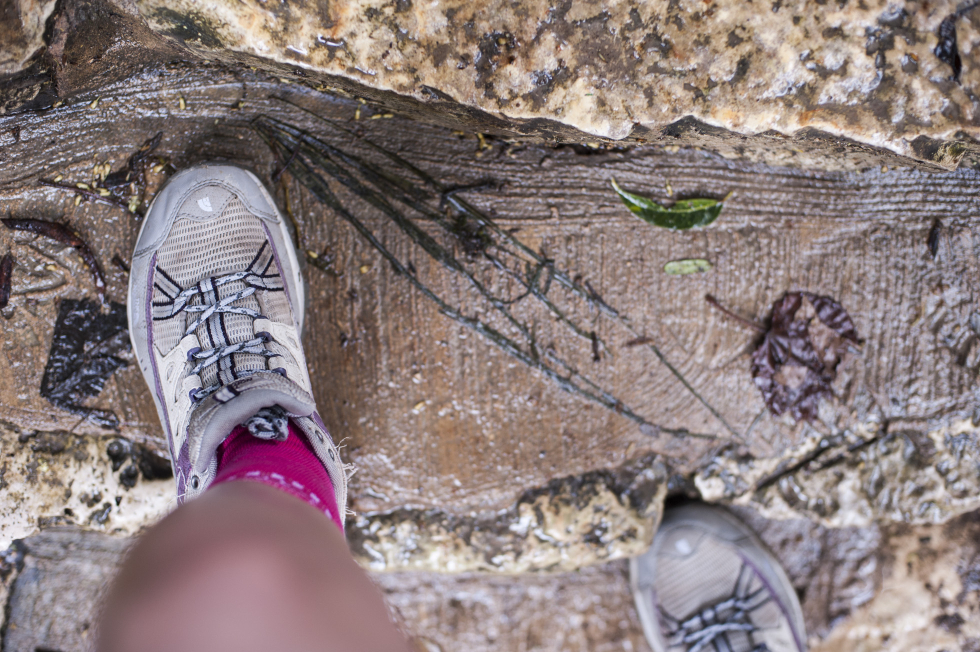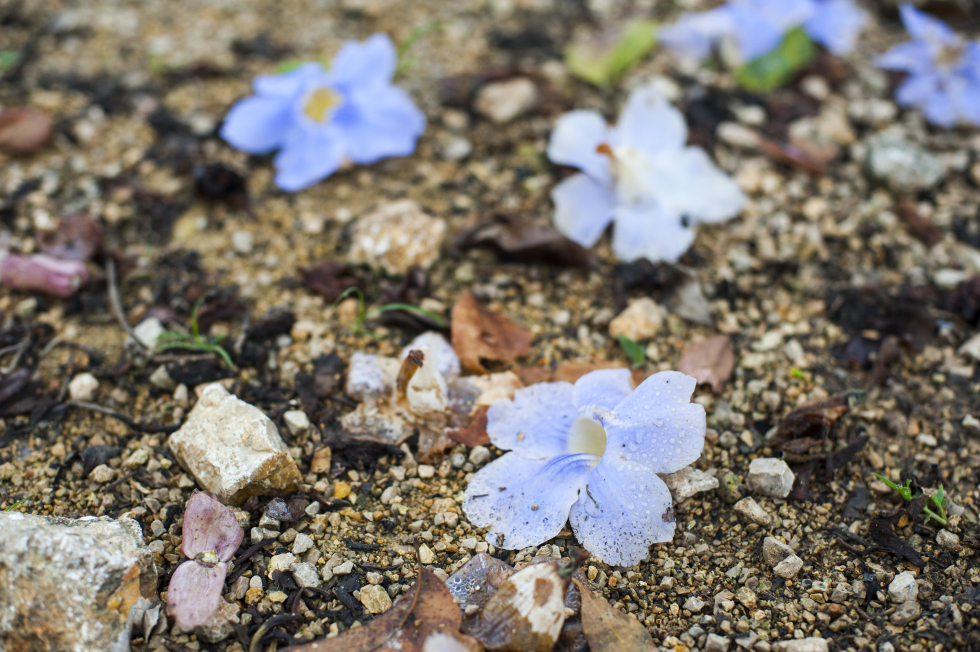 Day Five & Six: Lacanjá, Yaxchilan and Bonampak
Yaxchilan was one of my favourite ruins on the whole trip, proper Indiana Jones! An incredibly well preserved temple site, it sits on the banks of Usumacinta River on the remote edge of Mexico. We travelled for half an hour across the water, flanked on both sides by crocodiles basking in the sun. At one point the boat stuttered to a halt when something got caught in the mechanics… thankfully it wasn't a croc! The site itself is so exciting to explore; a little more raw and overgrown, you could easily believe you were the first person to stumble across it. From deep within the ruins you could still hear the howler monkeys calling from across the water in the Guatemalan jungle. We explored alone but before we set off our guide Mark told us about the Mayan rituals that were held there. The Mayans would take hallucinogens and enter the pitch black maze underground in the hope of a spiritual experience. I walked through a few of the corridors but as soon as I shone my torch light across the giant disgusting spider things I rapidly fell into a state of screaming/laughing hysterics and ran until I was free! I really made a plum of myself on this trip! Later that day we visited Bonampak to see some of the best preserved painted Mayan murals in Central America. Imagine how the temples & pyramids would have looked when painted in similar colours.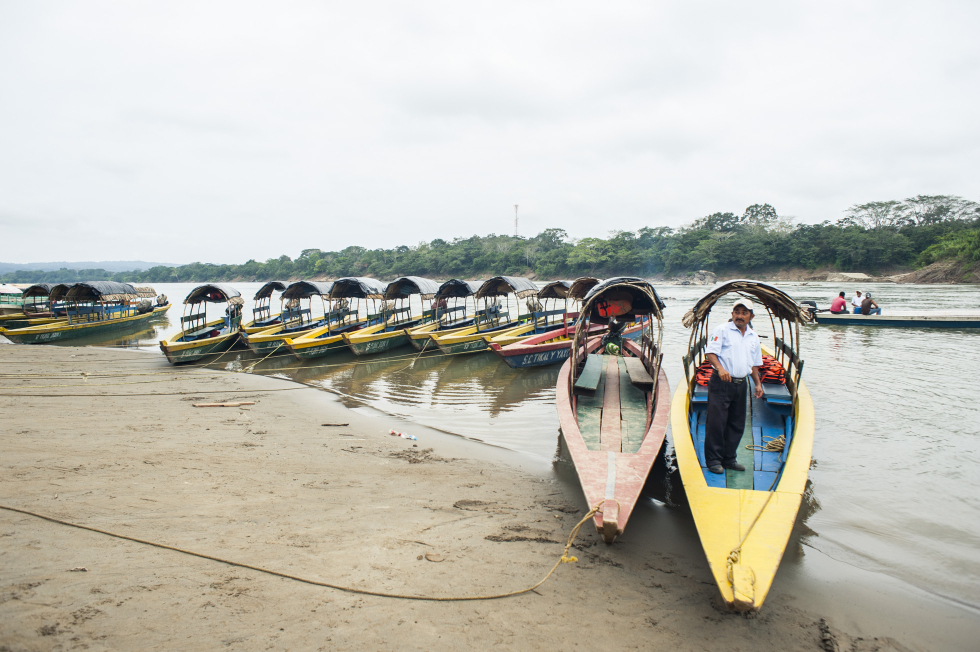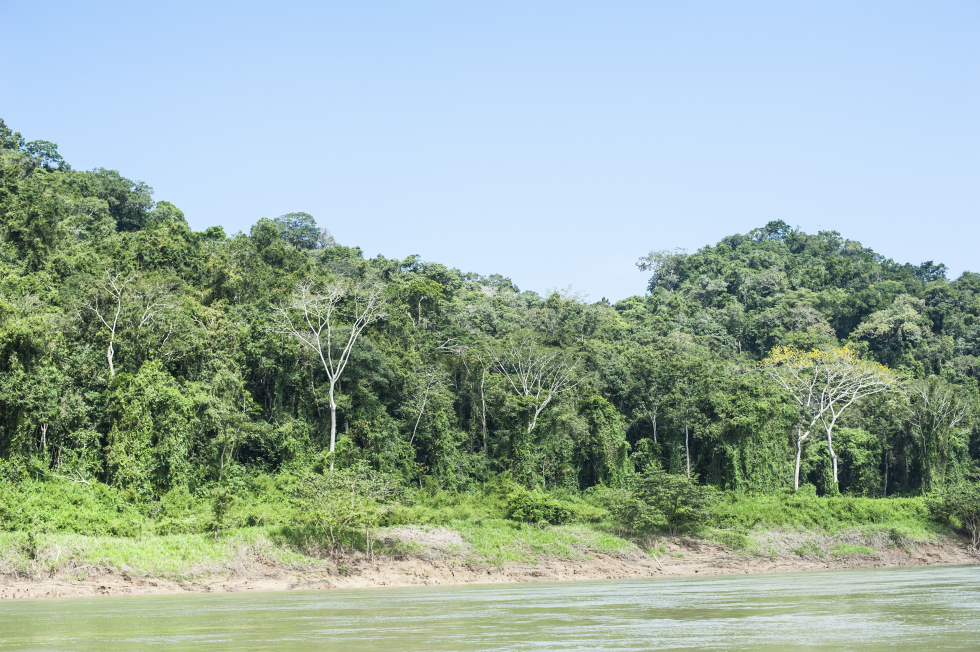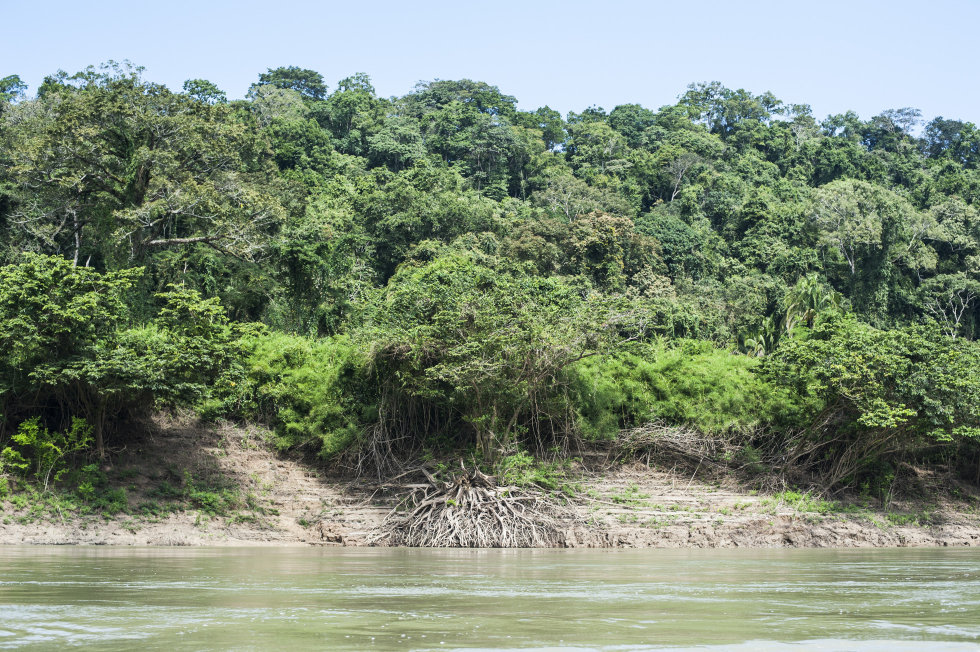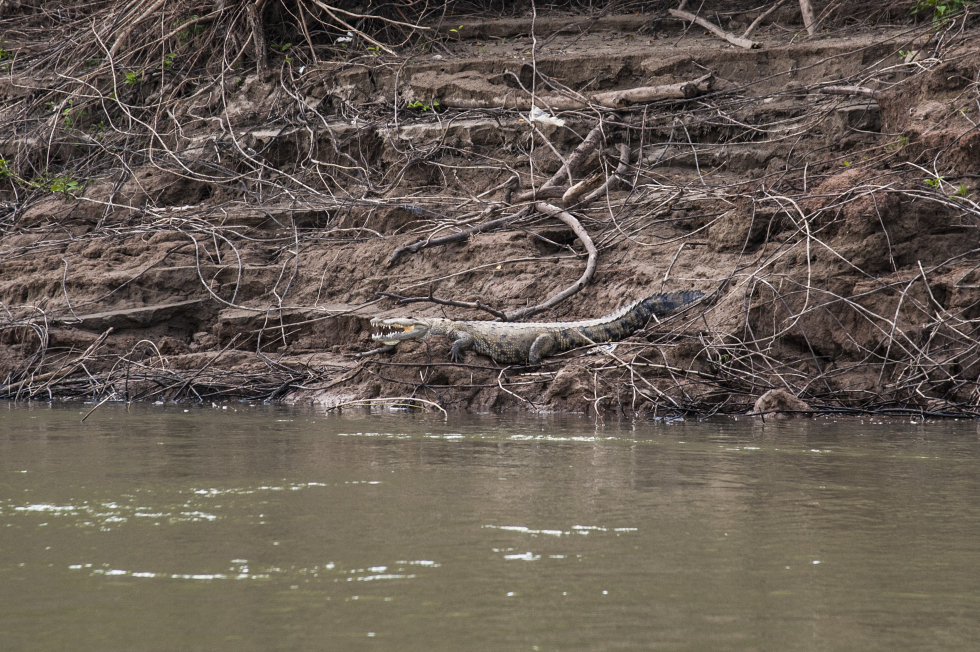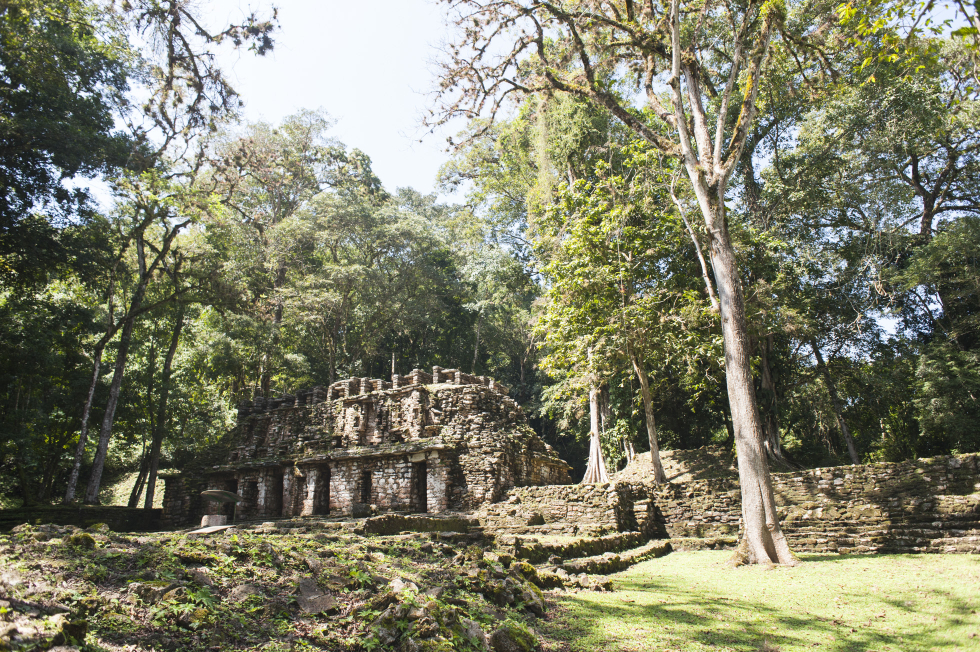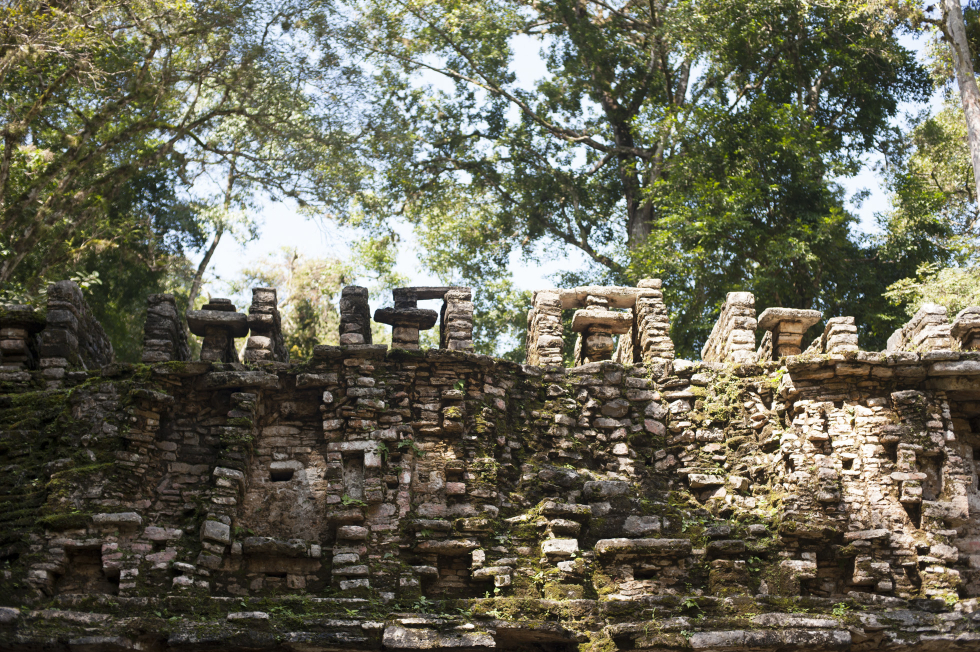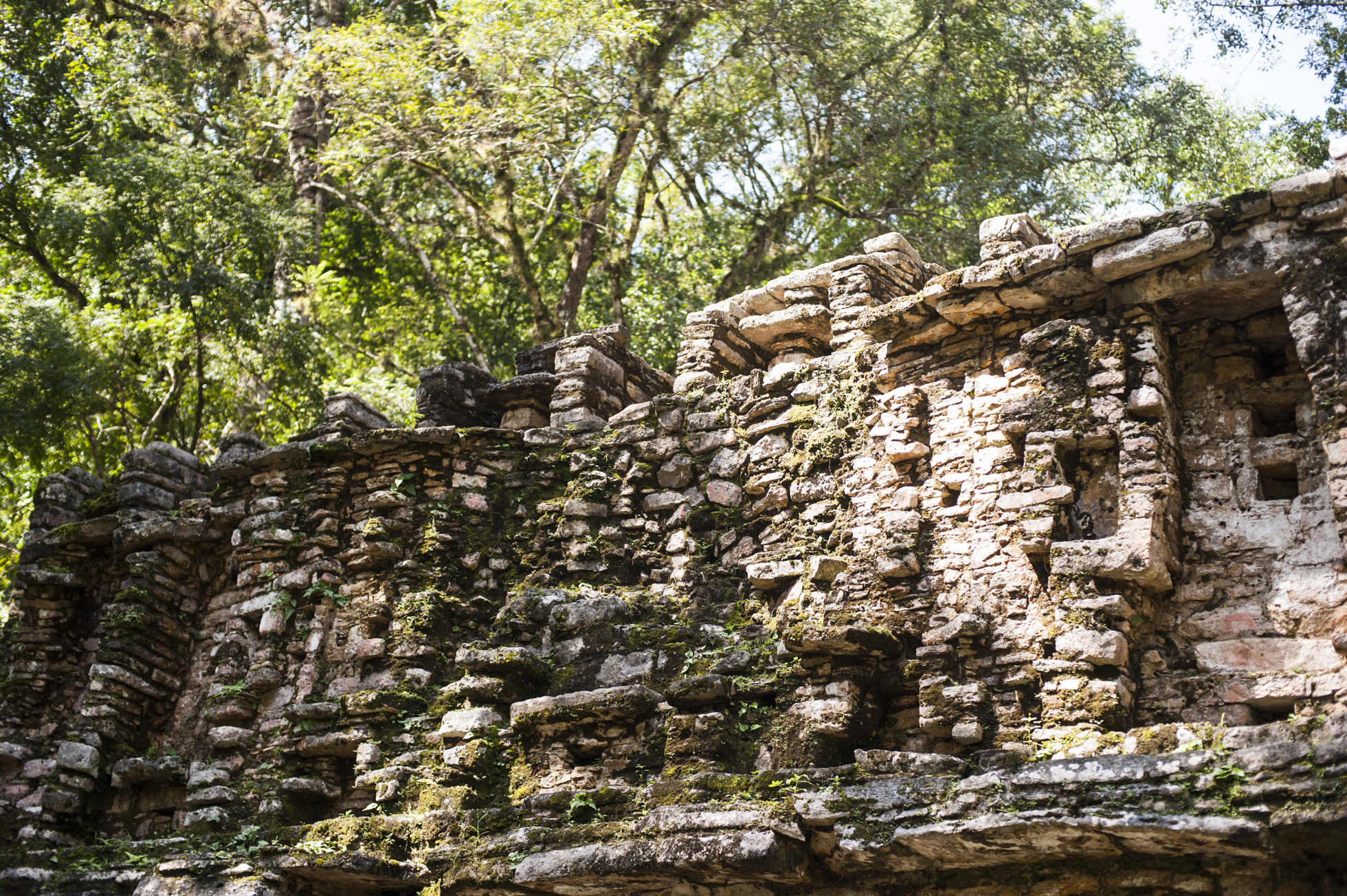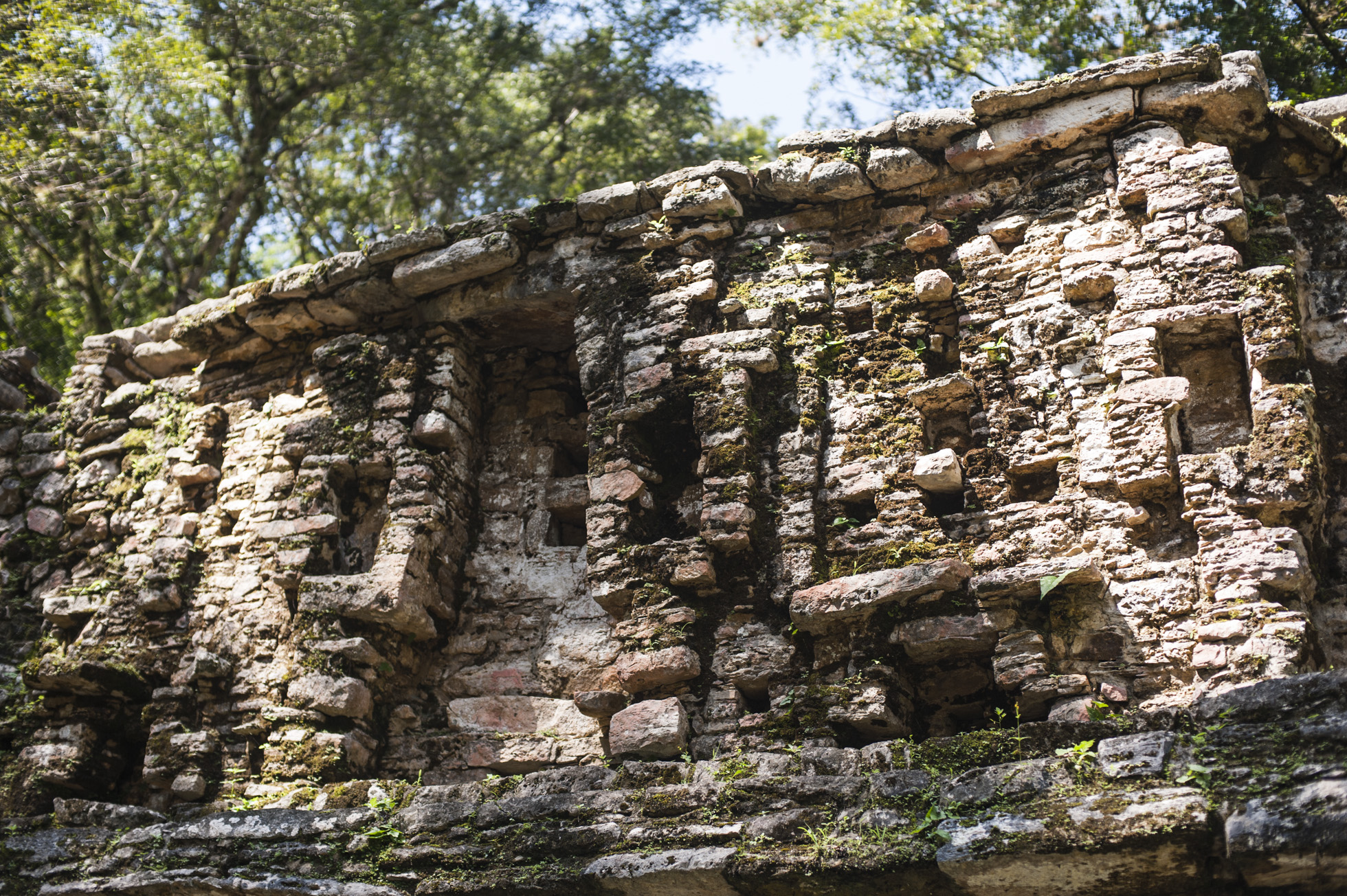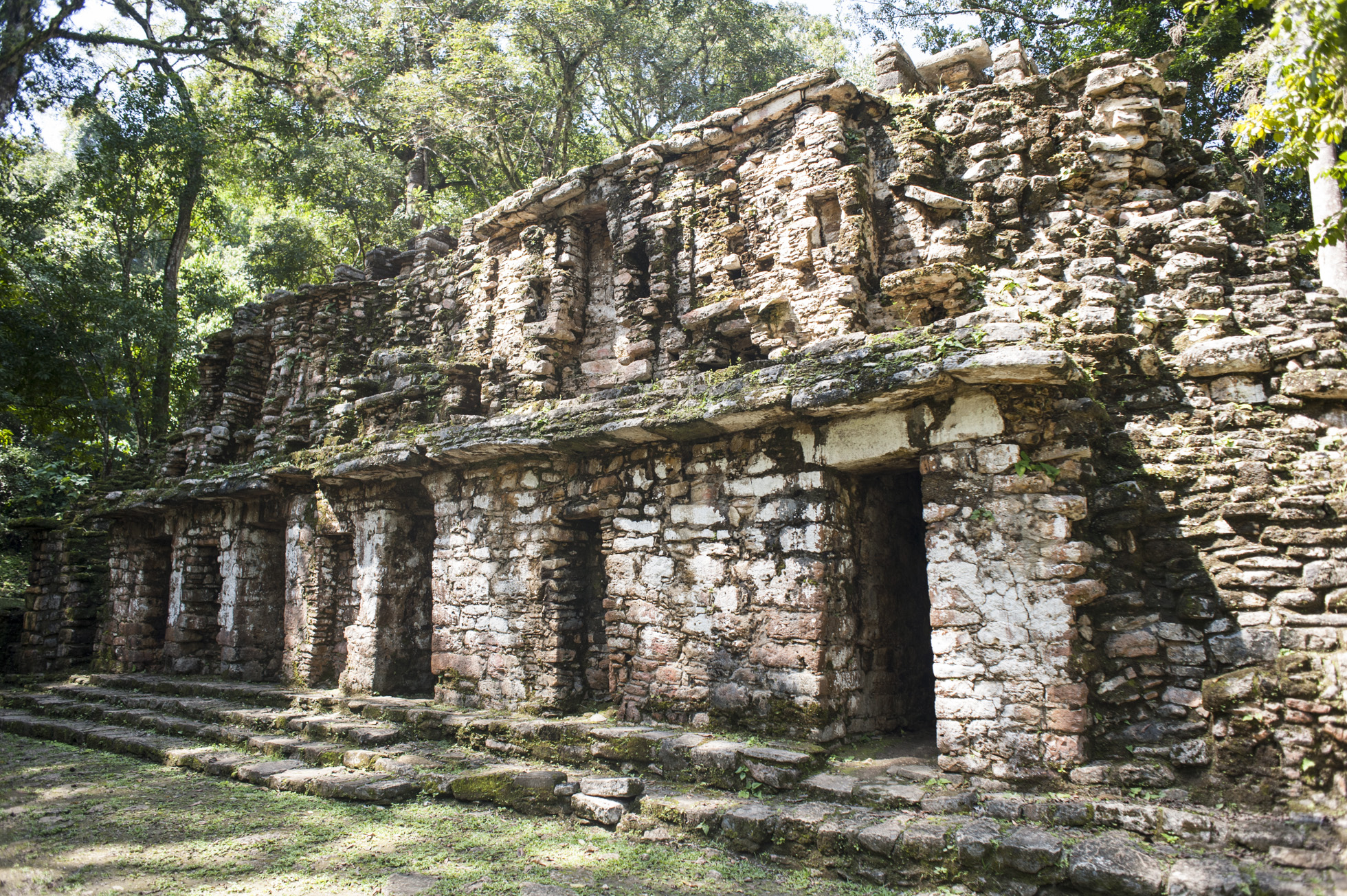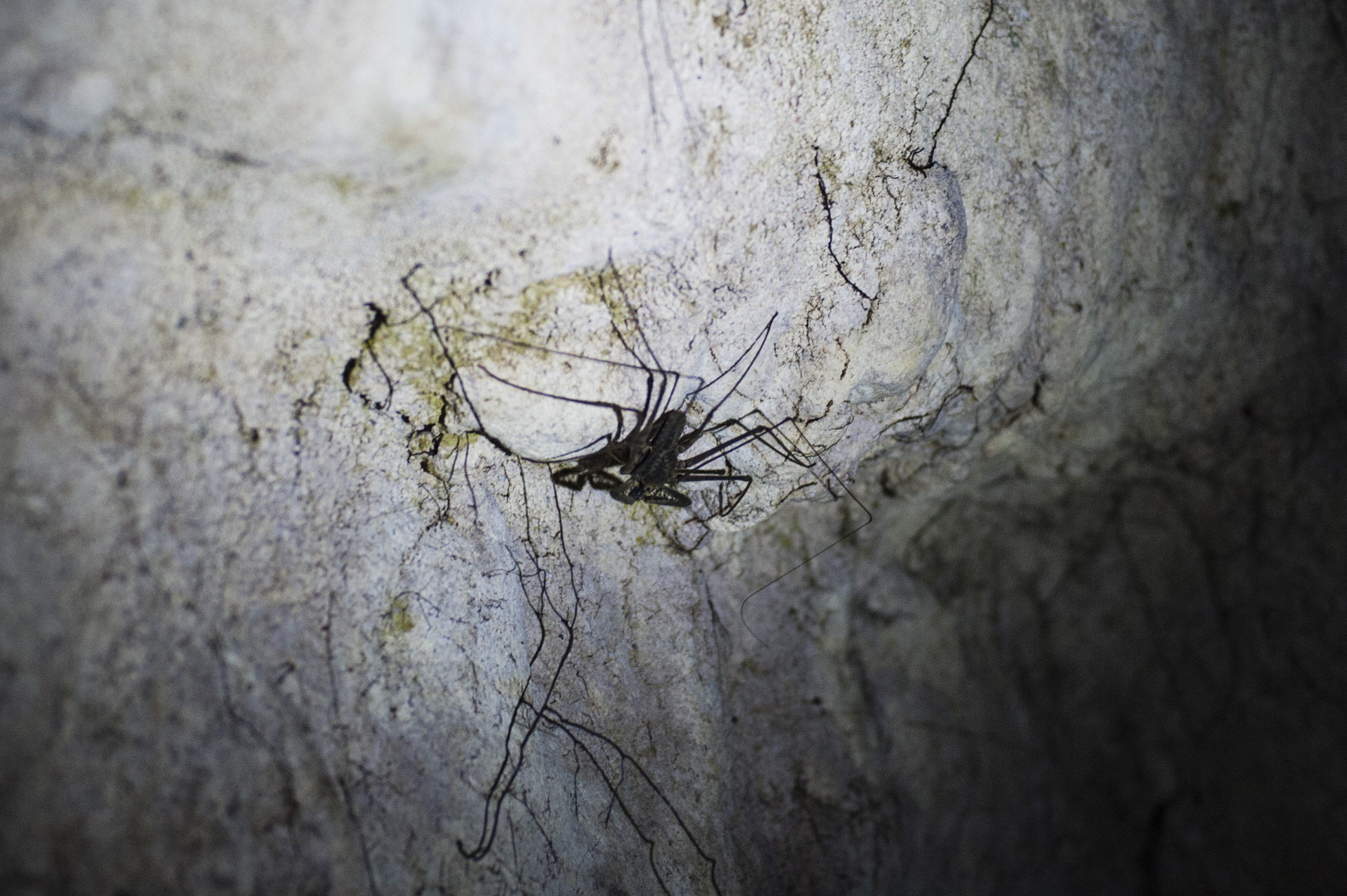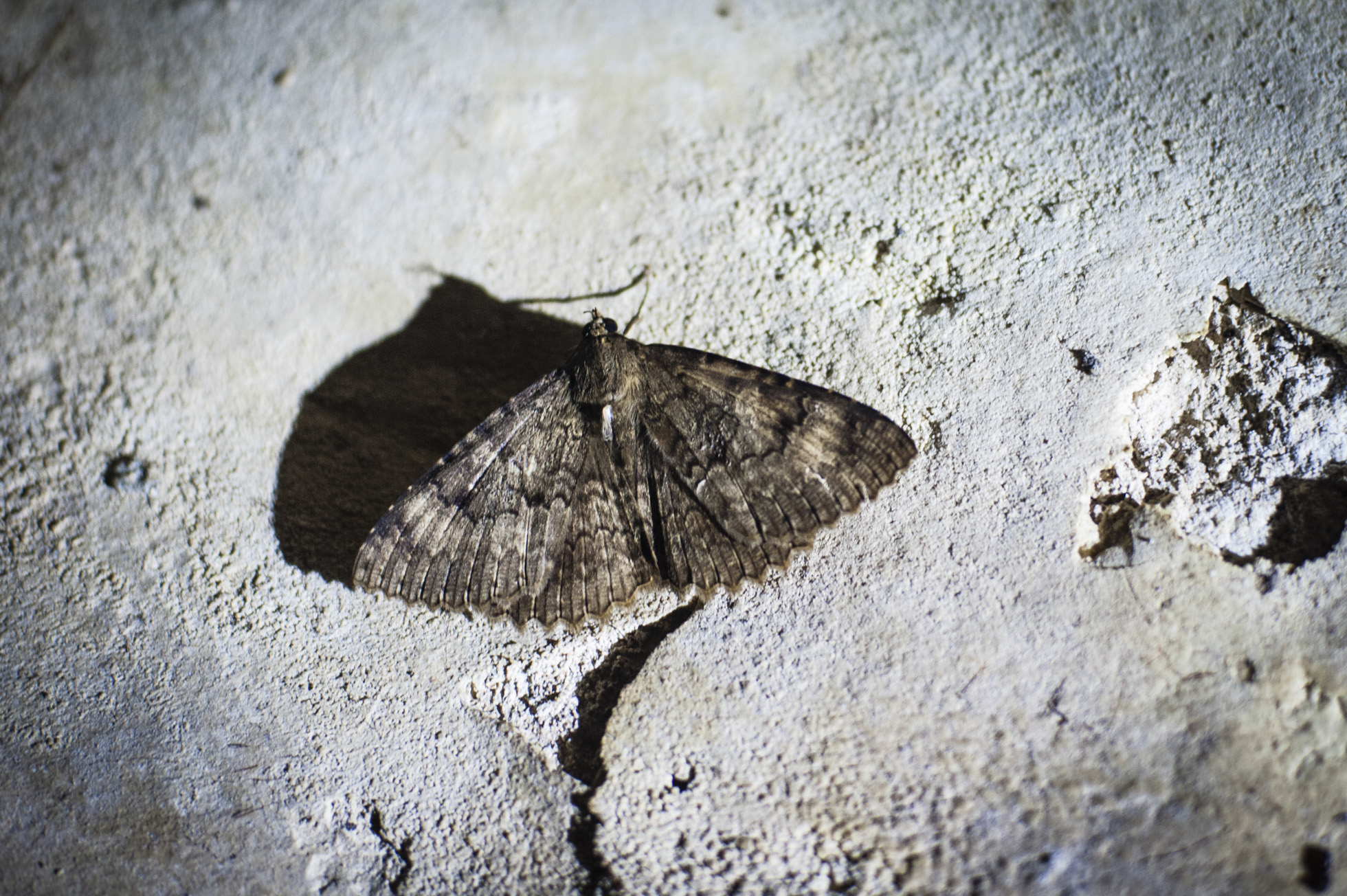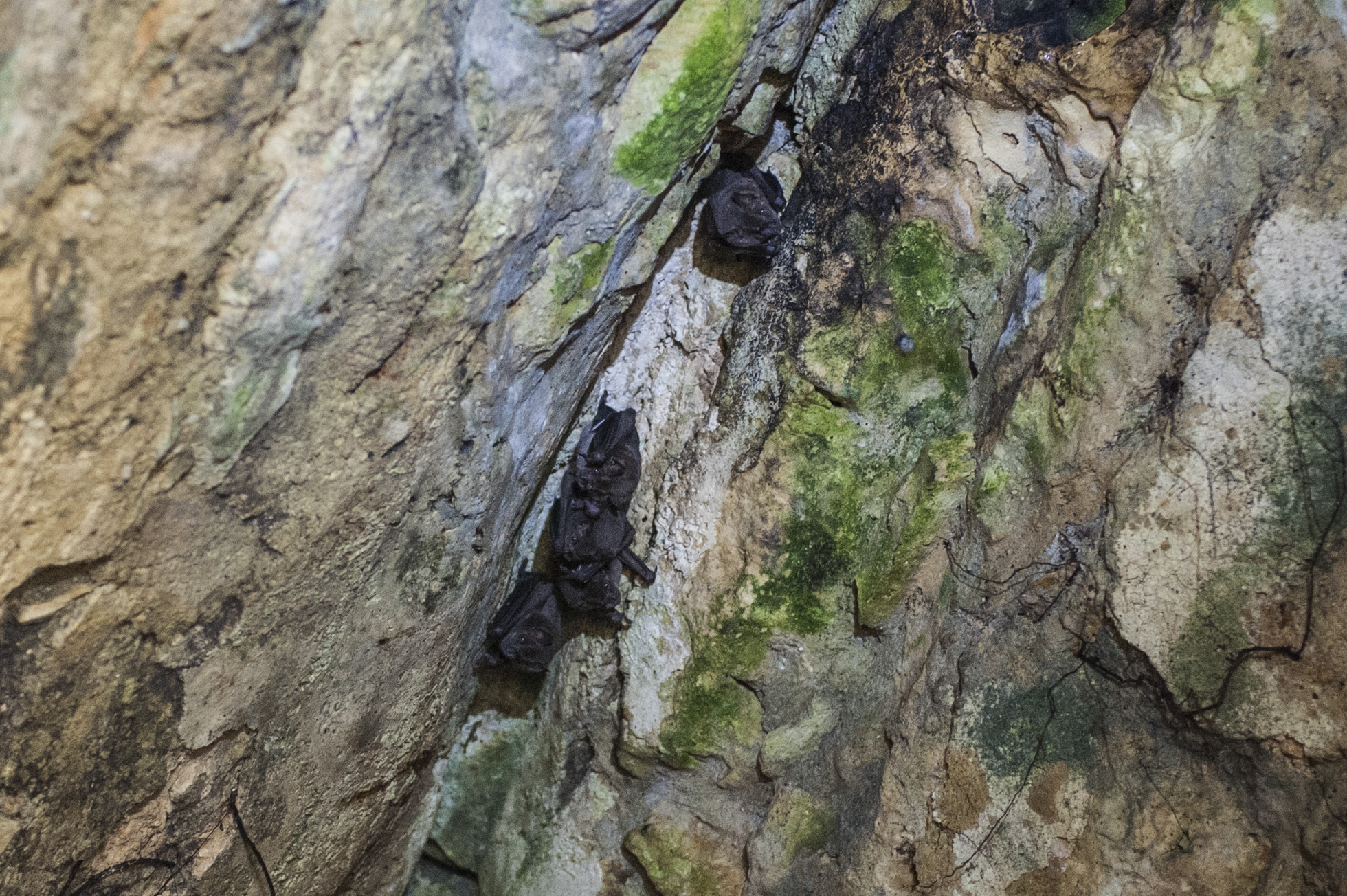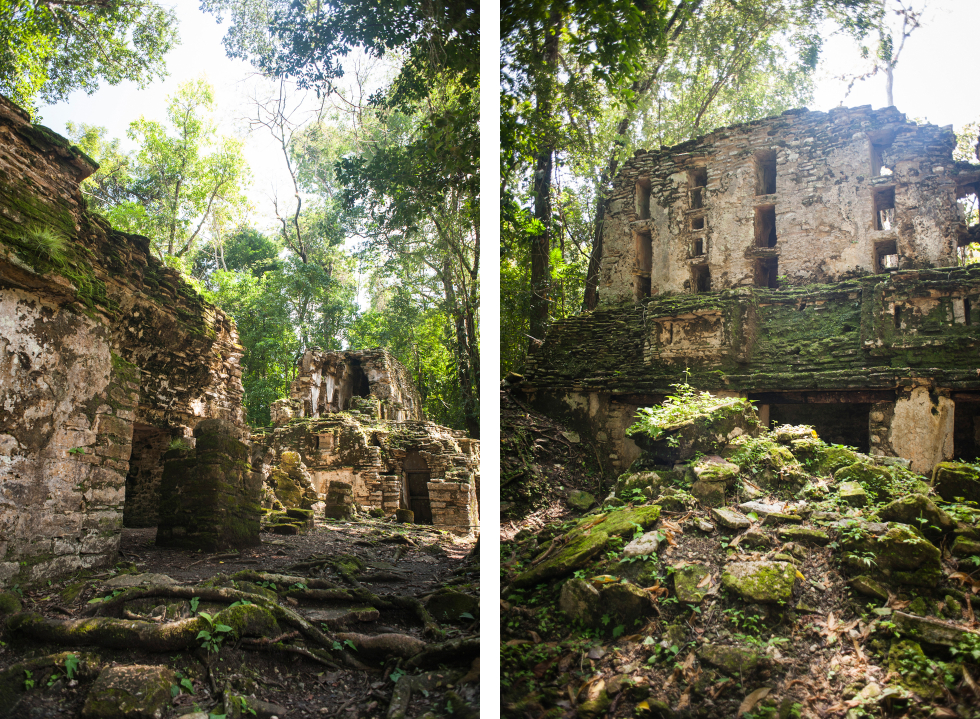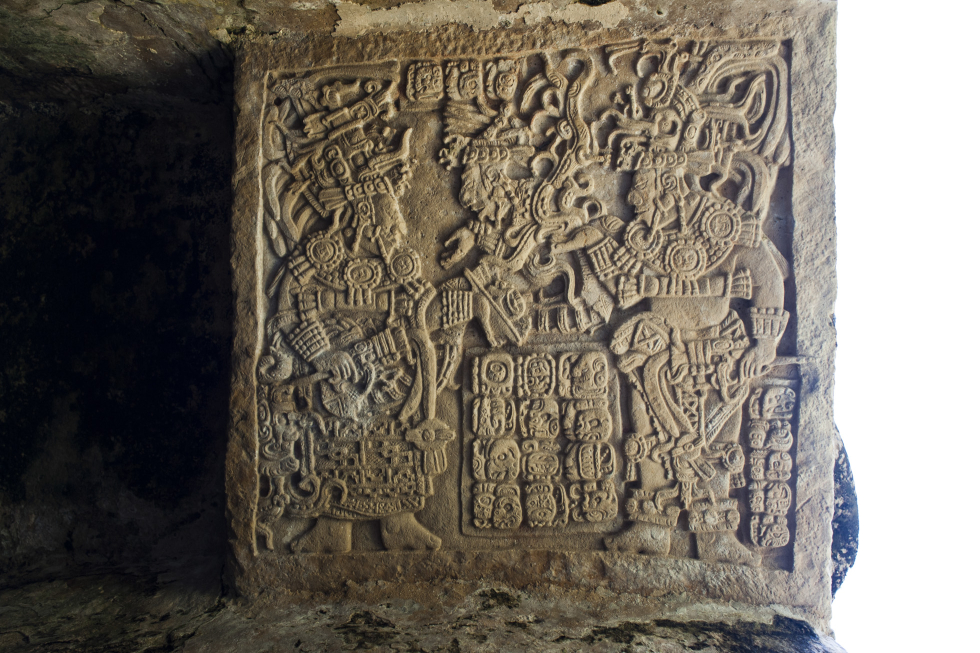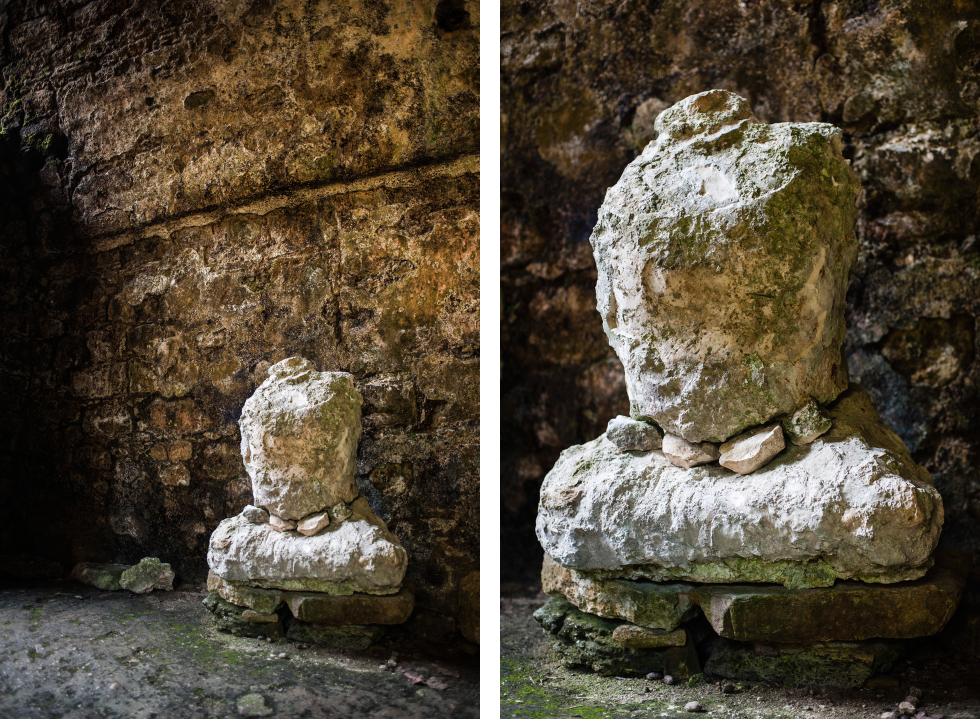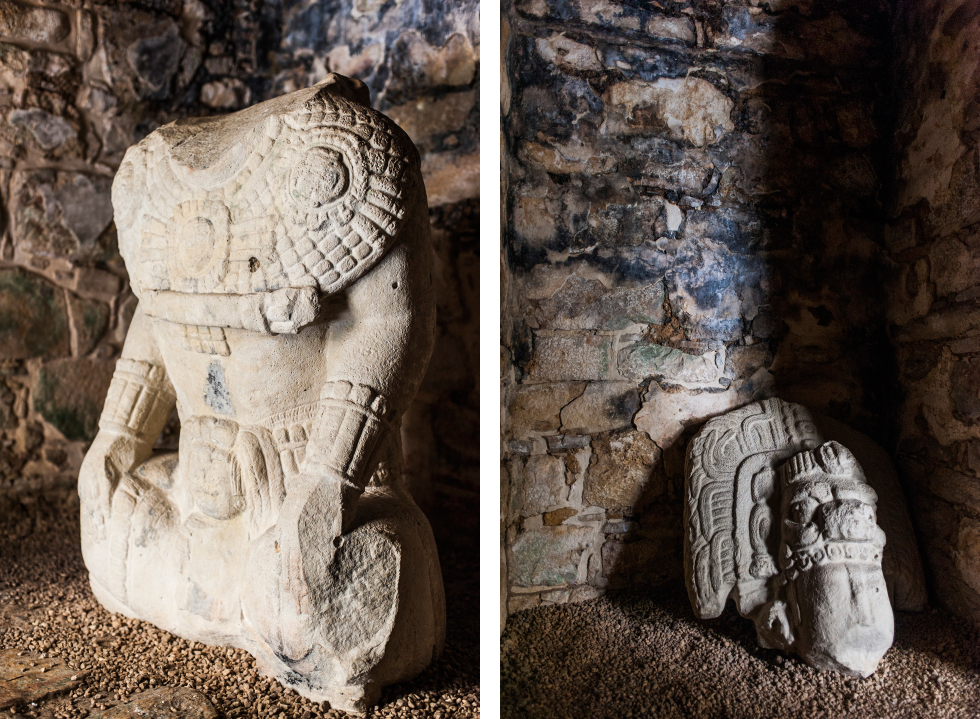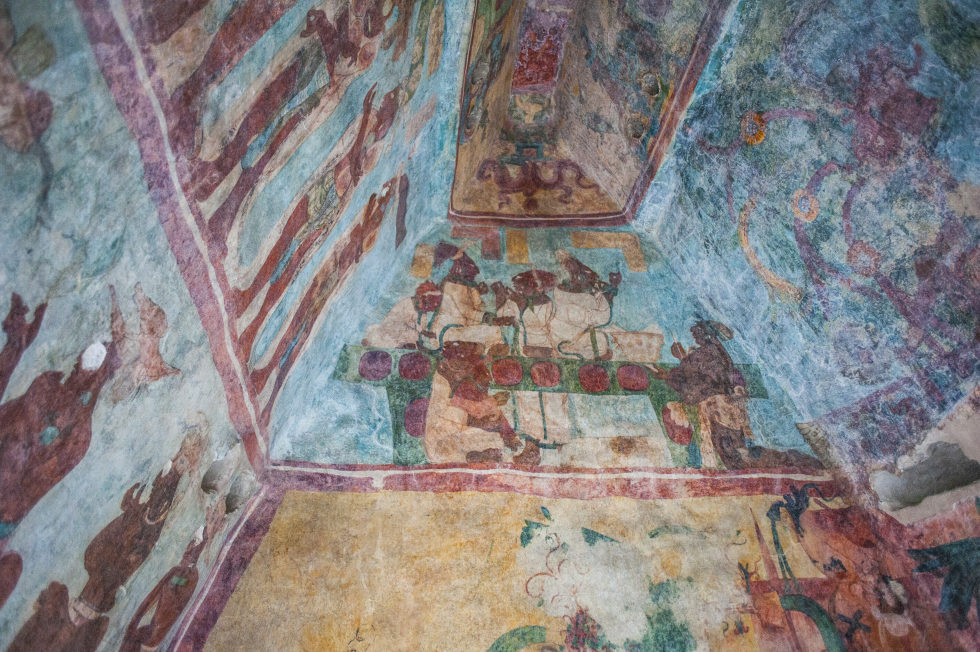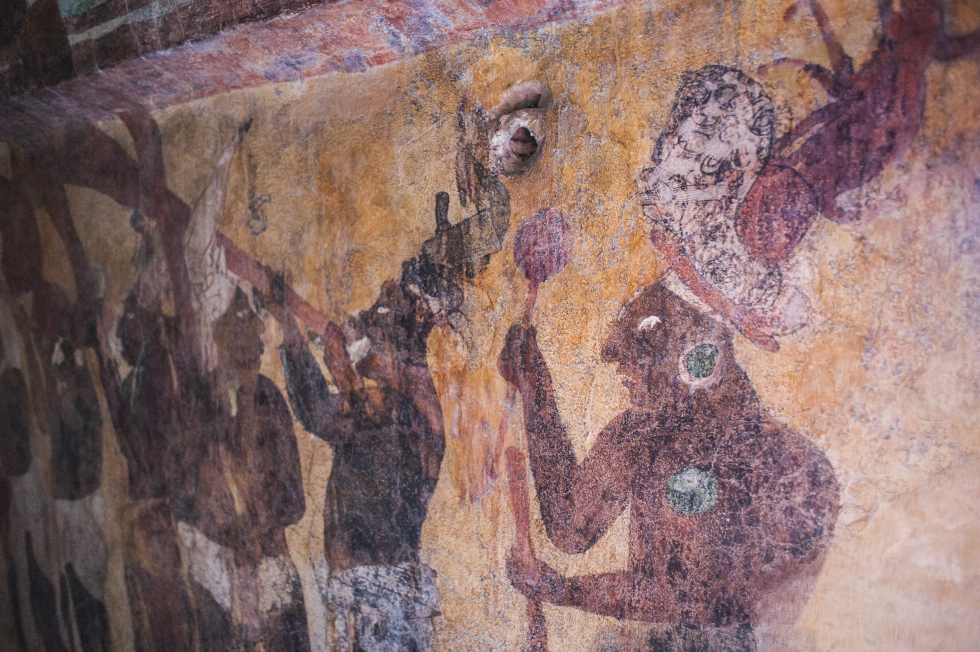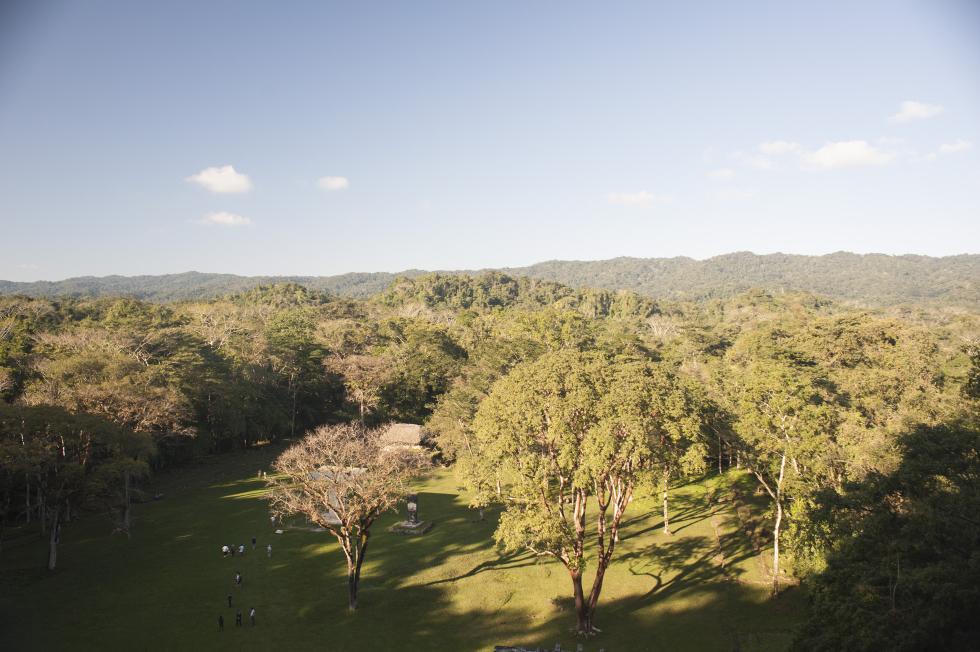 Day Seven: Lake Petén Itzá
After spending Valentine's night in a cute little hut by the river with a HOT SHOWER (!) we loaded up the boats for our border crossing, over the Usumacinta River and into Guatemela. There we were picked up by a man in a van for a four-hour long bone rattler of a journey before we even reached a road, ouch! We drove through villages, swarms of tiny butterflies, strange tree plantations and colourful cemeteries but I think we were all glad when we rolled up onto the tarmac and then to San Jose for a proper hot meal (& a cocktail!) under the stars on Lake Petén Itzá. This was so welcome as by this point I was pretty much constantly hungry and had long since munched my way through my back up supplies. I definitely felt the restrictions of being a vegetarian in an area with very little access to fresh, good quality food. Restaurants rarely had anything suitable on the menu (besides the dreaded cheese quesadilla) and the roadside service stations we stopped at only sold junk food. What I would have given for a simple apple!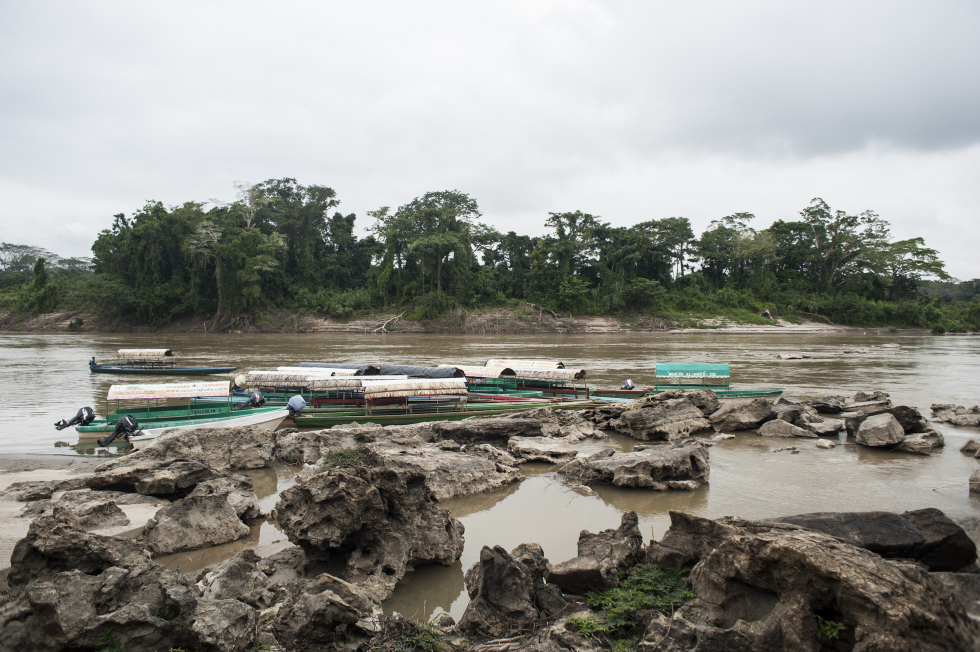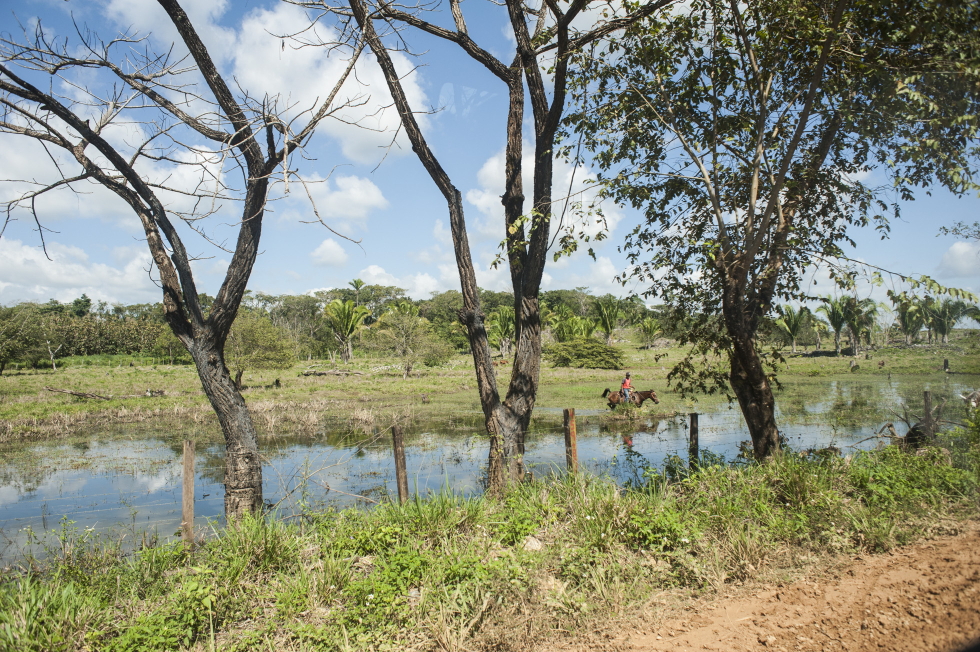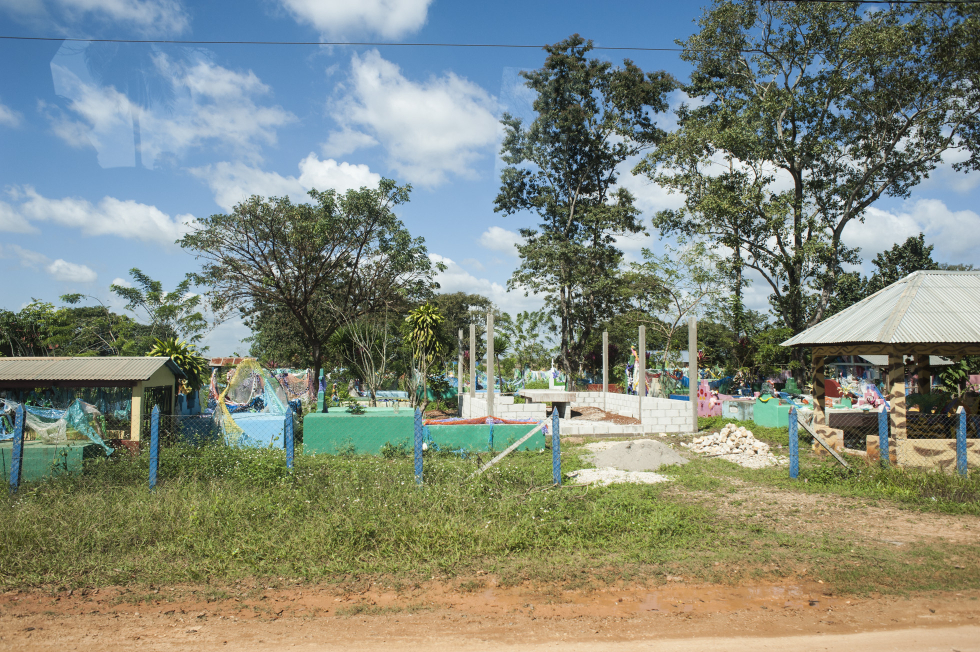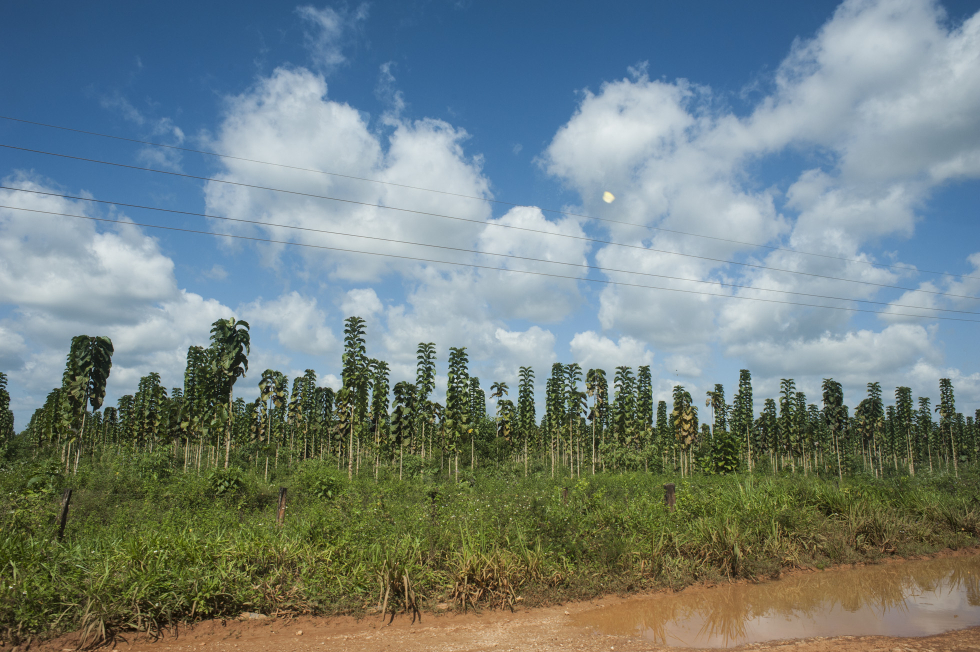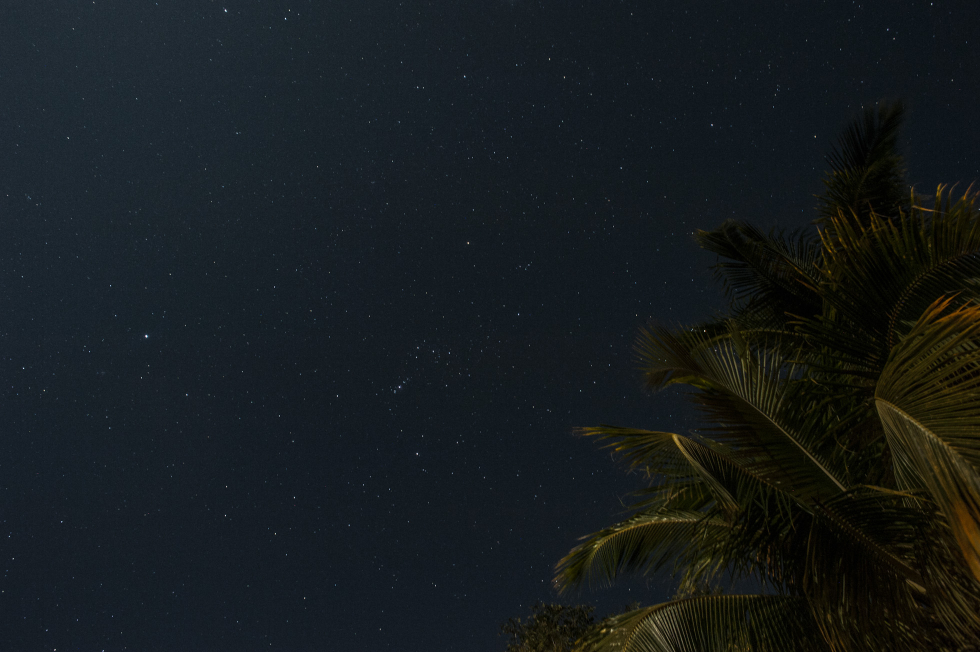 Coming in
Part Two
: Zip-lining in the jungle, four-hours swimming underground through the sacrificial caves of Actun Tunichil Muknal to see the skeletons and offerings, bumping into Bee & Nick of
Twenty Something Burnouts
on a tiny island in Guatemala, cinnamon buns in the Caribbean, getting caught up in a shooting incident in Belize… and the main reason for the trip – visiting the epic ruins of Tikal.