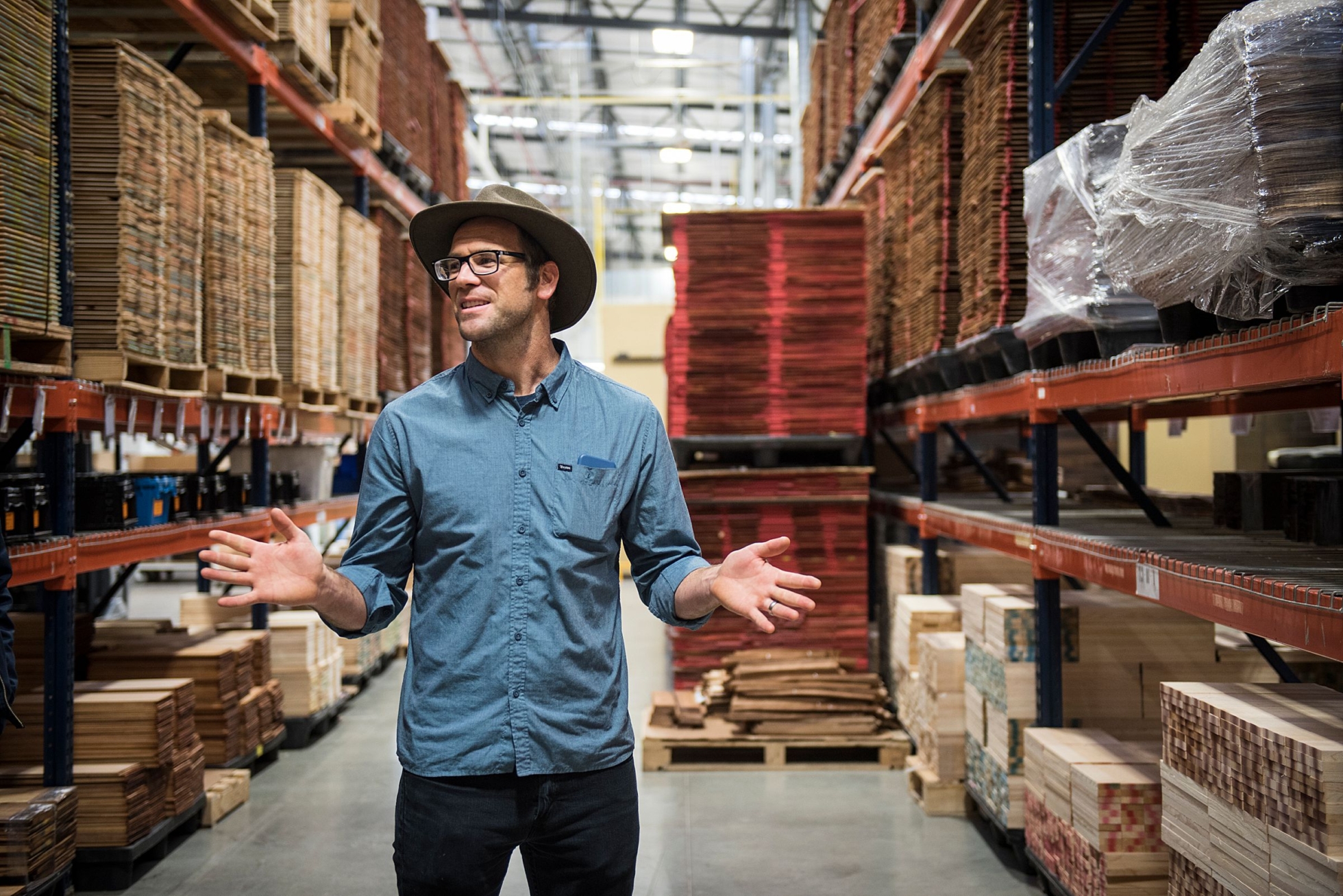 Taylor Guitars Factory – Tecate, Mexico
It was an uncharacteristically wet month in California when I was invited to visit Taylor Guitars HQ in El Cajon, San Diego and cross the border to their Tecate, Mexico factory. The state's long drought ended with more rainfall in one weekend than the whole of the previous year, and most of it seemed to fall while I sloshed my way down Harbour Boulevard towards the car rental. Walking was a terrible idea, but by the time this became apparent I was already ankle deep in rainwater and it pounded down so hard I could barely lift my head. I arrived soaked through and stood dripping in the doorway!

There was little more sun to be had in Mexico, but the trip was thoroughly enjoyable all the same – as you may know, I love a factory tour! Master luthier Andy Powers took us around the enormous facility and we got to see each stage in the build process of Taylor's Academy Series guitars. Taylor are big on ethical responsibilities – they are both socially and environmentally conscious as a company and quite unique in that they produce almost every part of the guitar, even the case.

I love to see craftsmen in smaller scale workshops but have to admit I did enjoy watching the shavings fly as the automated machinery cut away at the wood. There was also something extremely appealing about the gloopy, treacle-like glue that the ladies were using to fix the red crushed-velvet linings to the cases. Even in this most modern and high-tech facility, there's still no substitute for doing some things the old-fashioned way!