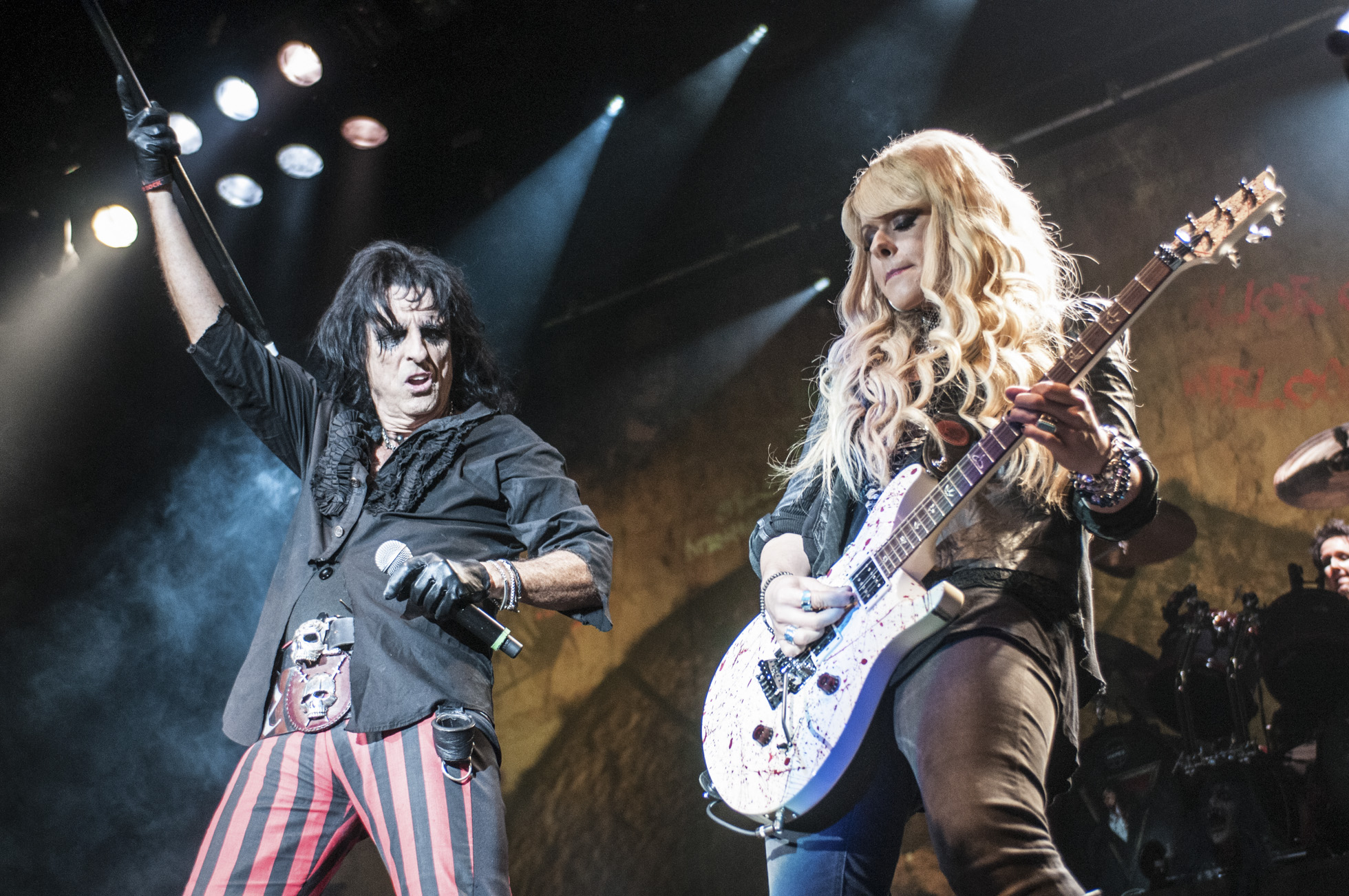 Orianthi Live With Alice Cooper
Totally smouldering, super talented and effortlessly shredding it up.
Orianthi
makes me regret wasting so much time as a teenager hanging around Newport castle eating pick & mix and rating effeminate indie rock boys. Clearly I should have been practising my guitar. She was awesome!
Alice Cooper
was the first proper rock concert I ever went to so I was ecstatic to be in the photo pit thirteen years later. I spent my three songs focused on Orianthi but luckily I got to stick around and watch the show afterwards. High energy, mad theatrics, the man himself never falters – what a legend!