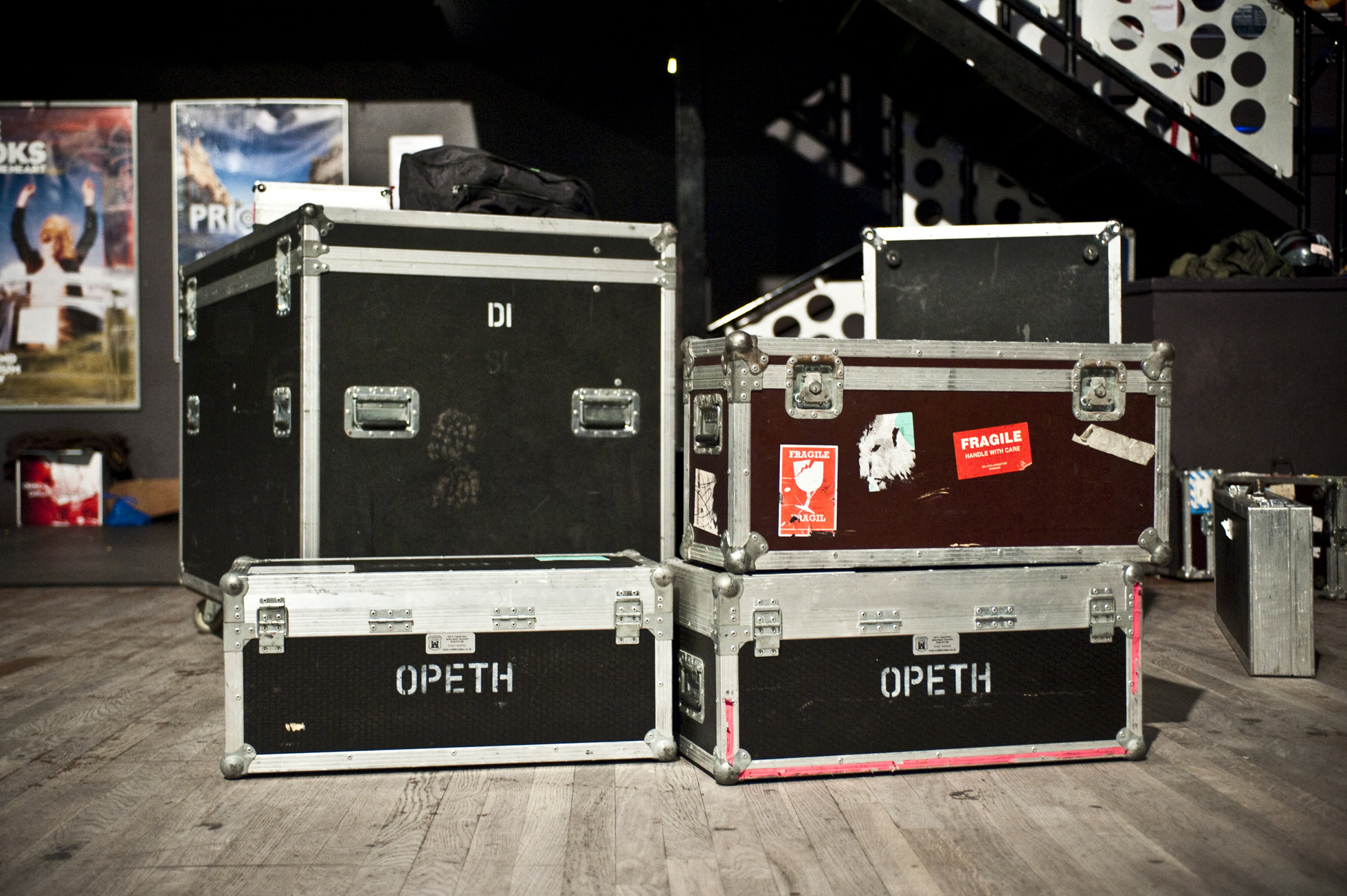 Opeth UK tour – GUITAR WORLD
Ok, I'm aware that it sounds like I say this about everyone I seem to meet through my photography, but
Opeth
are such friendly, down-to-earth people… I'm starting to believe there's no such thing as the stereotypical rock & roll ego!
I recently joined them on a couple of dates of their UK tour to shoot some behind the scenes pictures for
Guitar World
magazine and they were so very cool & accommodating. Frederik Akesson is an incredible guitarist – at one point I was up on the balcony of the Birmingham O2 seeking out a new angle to photograph sound check from but was so enthralled by Frederik's intricate playing I almost forgot to take any pictures!