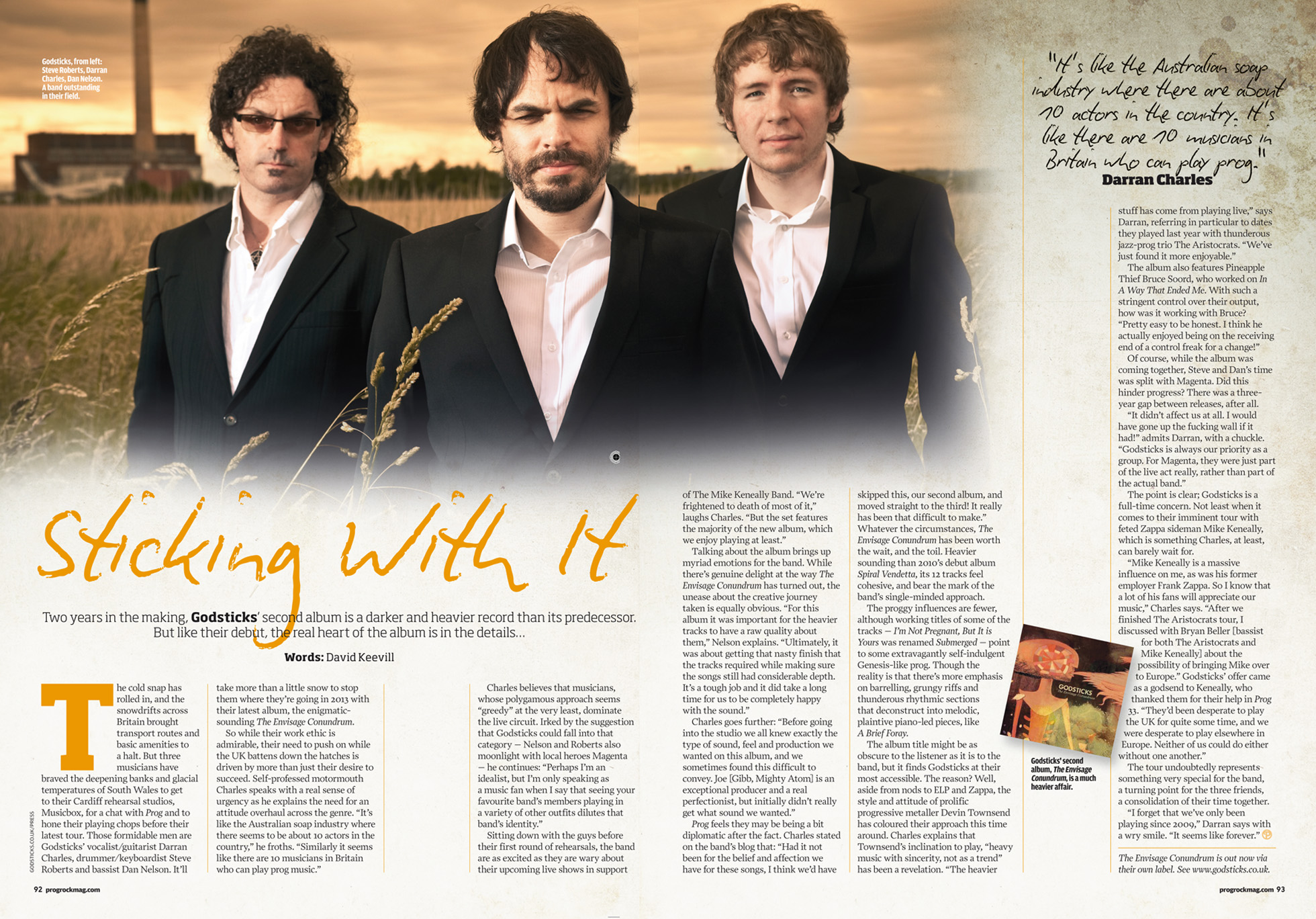 Godsticks – CLASSIC ROCK PRESENTS PROG
The best kind of surprise is being handed a magazine, flicking through and discovering one of your pictures splashed across a double page spread!
Godsticks
were featured in the previous issue of
Classic Rock Presents Prog
and I never even knew. Always super pleased to see work in print though… I knew it was worth trekking through those soggy marshlands to get the shot!