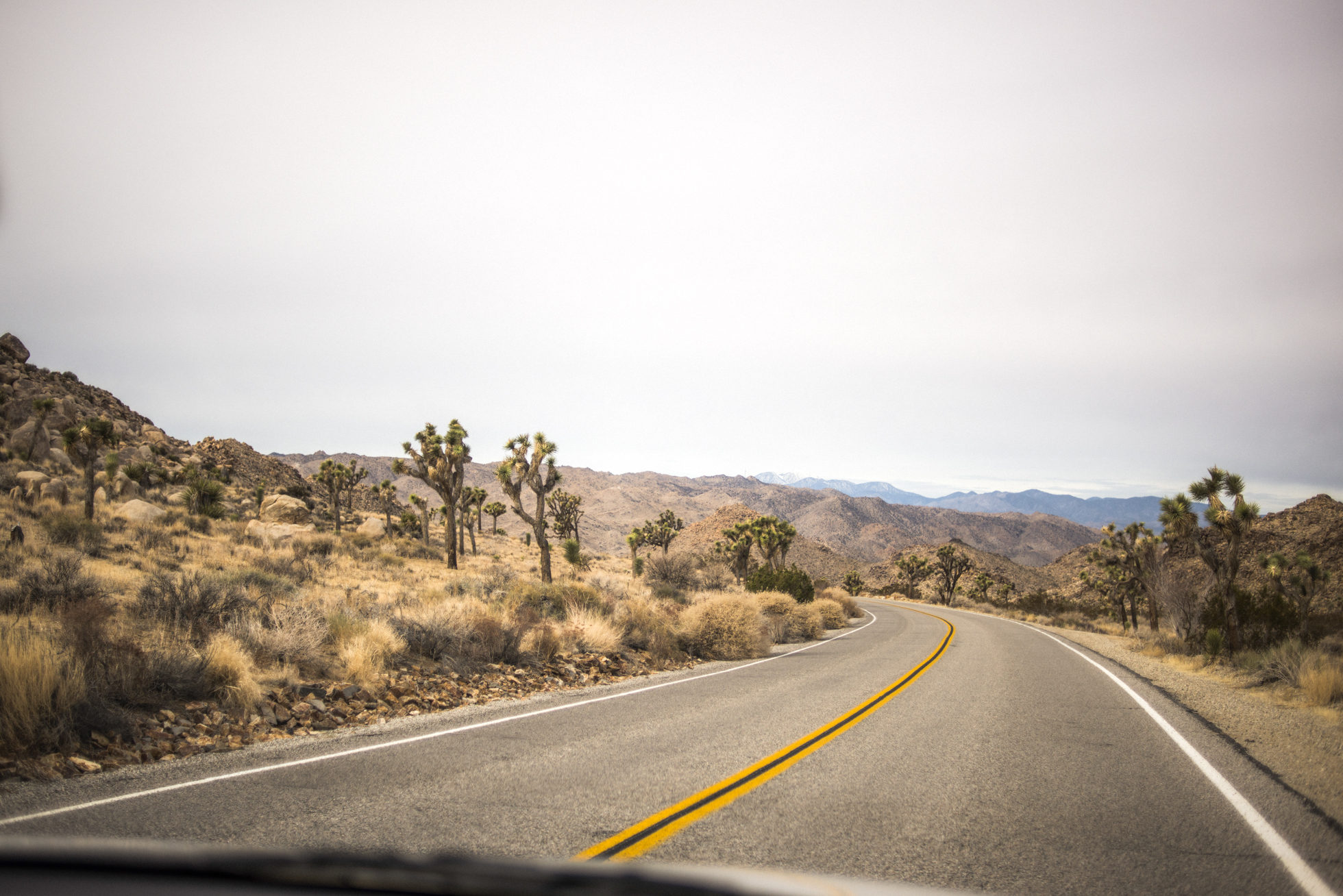 California & Arizona – Winter Road Trip
Back at the start of the year, Chris was working away in Los Angeles and I decided to fly out and join him for a mini winter road trip. Luckily I managed to snag a bargain flight price on Air New Zealand (seriously – I haven't seen a better rate for a West Coast flight since 2008!) so one bleak late January morning I set off on my adventure. Many hours later Chris met me at the hotel in Anaheim with a vegan pizza (from Vegan Pizza – get the Hawaiian – yum!) and a cup of tea. Perfect! I was up at silly o'clock the following day and as Chris still had a few more hours of work to do I made my way to DISNEYLAND (of course!) for eleven fantastic hours… I am very committed to the magic!
As it's been a while I'm going to try not to ramble on too much and simply share a few of our highlights and hiccups. Admittedly it wasn't our most successful trip – it rained so much! But we definitely made the most of things and discovered a few gems along the way.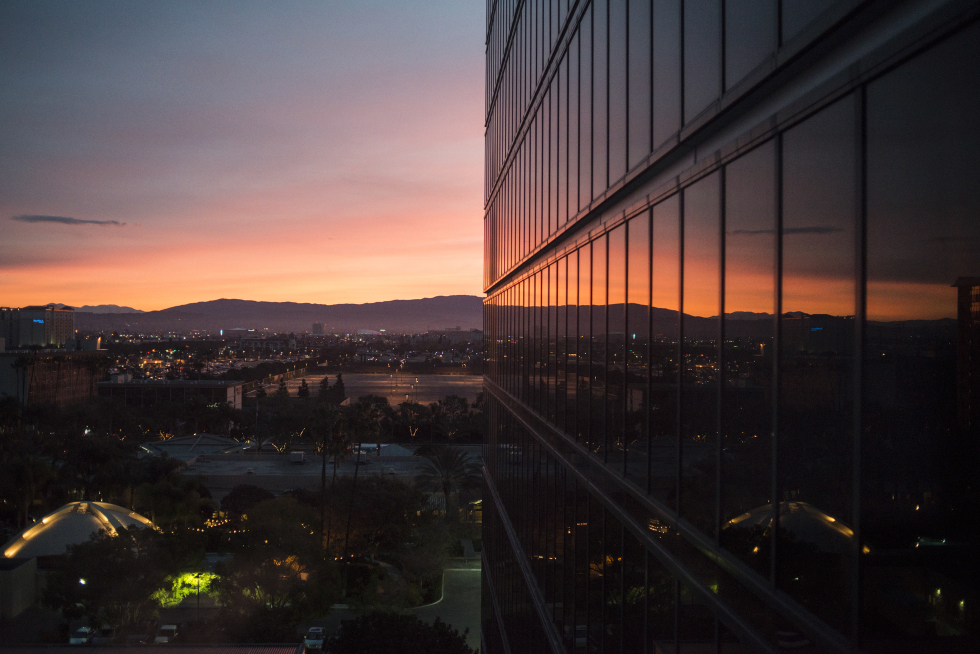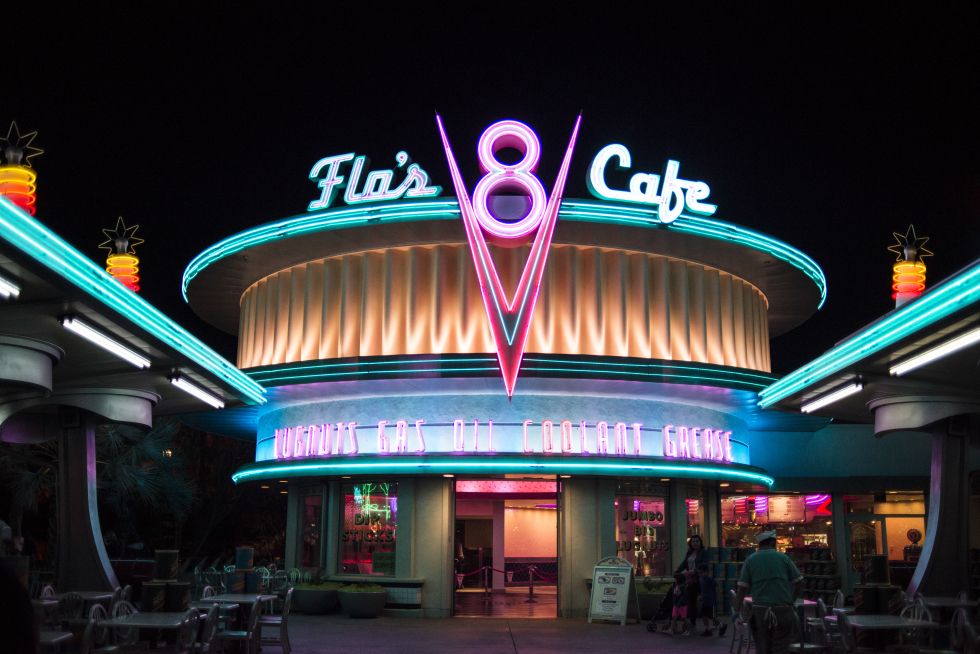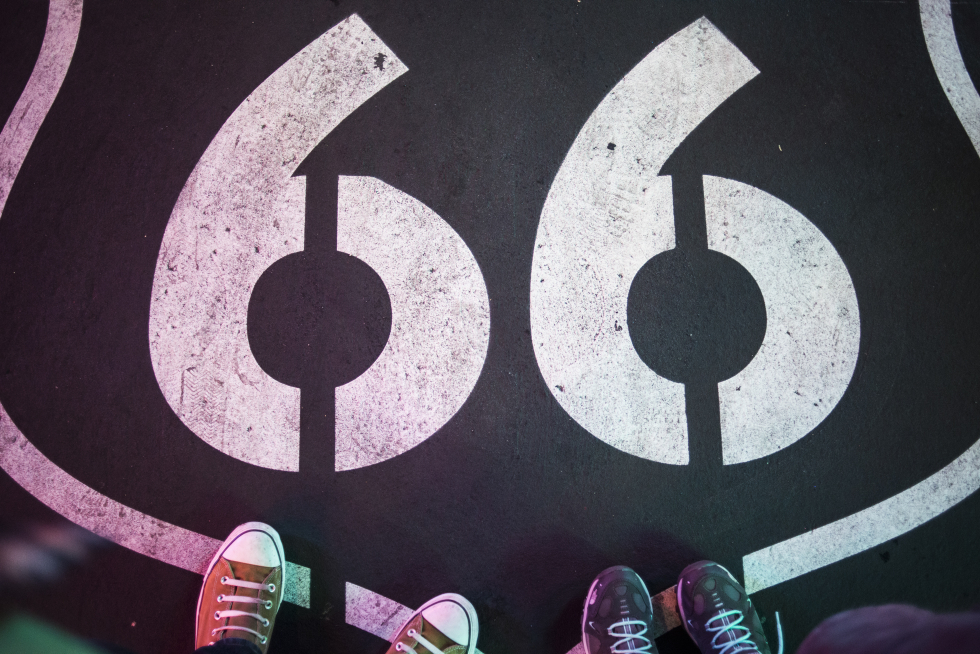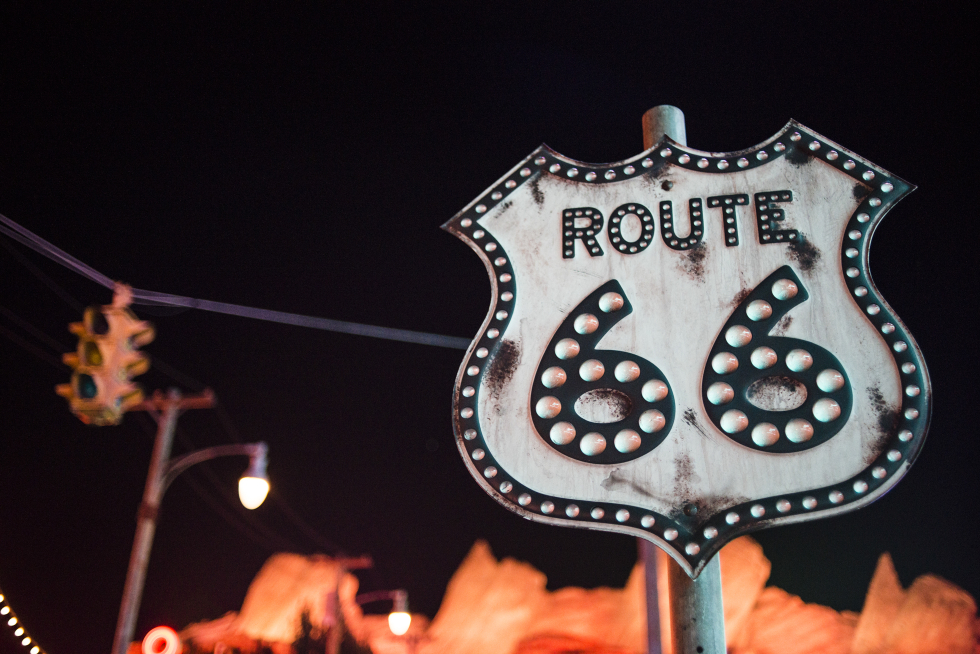 I must confess that although I was in Disneyland for three days, I didn't actually take a camera until the third day… oops! The first day I was the only person in the park for so long that while wandering around a deserted New Orleans Square I started to panic I wasn't supposed to be there. I spent most of that first day blitzing the rides on my own (before meeting Chris on Main Street ❤) and eating a giant pickle in the sunshine! By day two Chris had finished working so we were able to go to Disney's California Adventure park together and spent hours in Radiator Springs, eating Ghiradelli ice-creams and people-watching, listening to all the '50s Americana music. I finally got up the nerve to ride California Screamin', which was incredible, and I even got to ride in the front row! Just after lunch a storm rolled in out of nowhere and it chucked it down for the rest of the day. When we were too soggy to go on it was quite late anyway, so we went for dinner at The Cheesecake Factory where everything is deep fried & dirty (have the avocado egg rolls!). Day three was sunny again so we did a bit of park hopping and later grabbed a takeaway from P.F. Chang's which is my new favourite. There was a firefighter convention on in our hotel and there were firemen everywhere!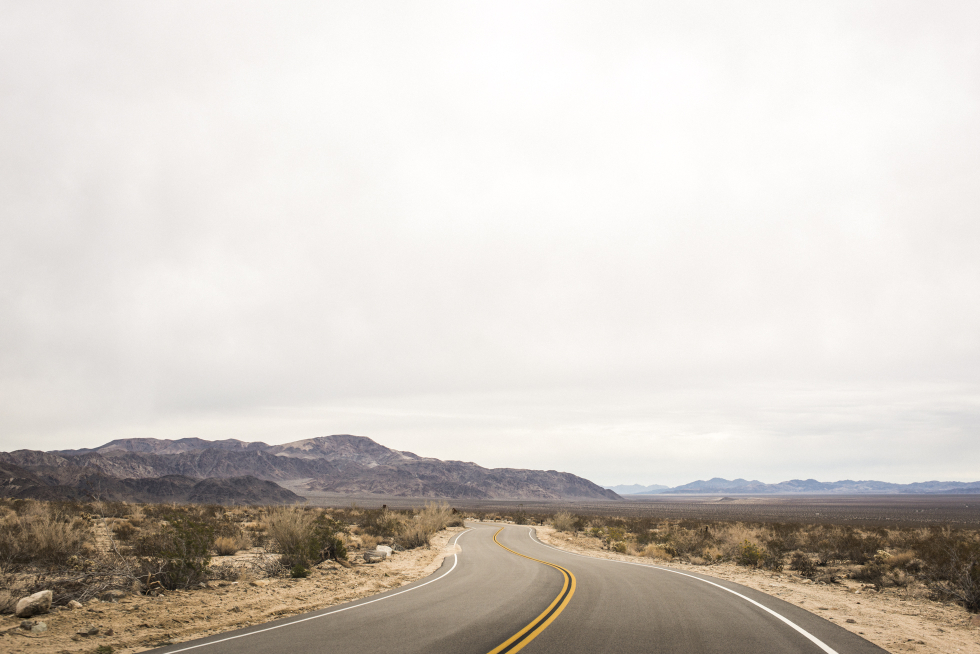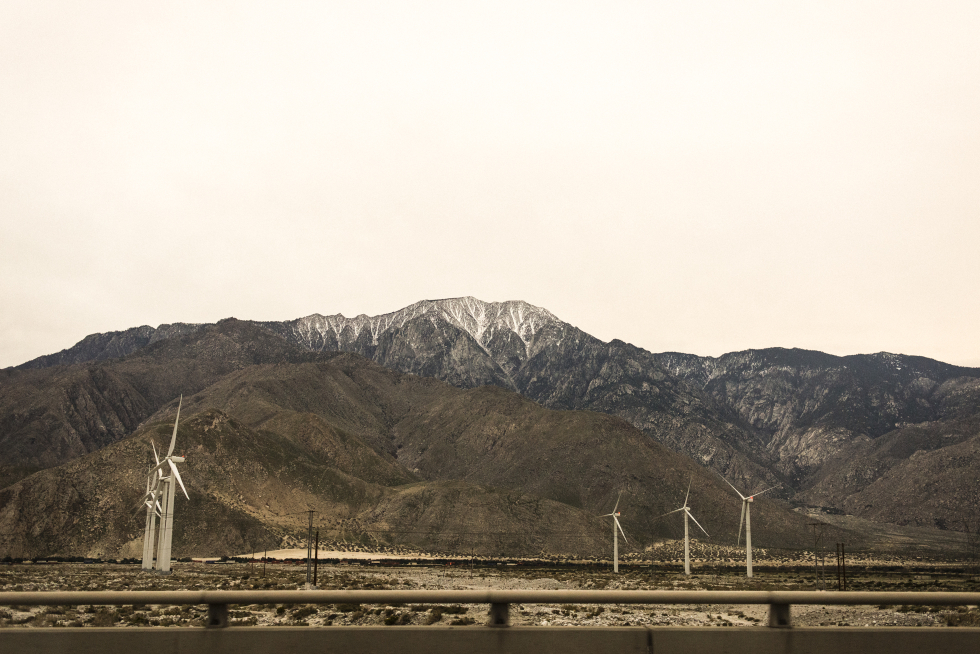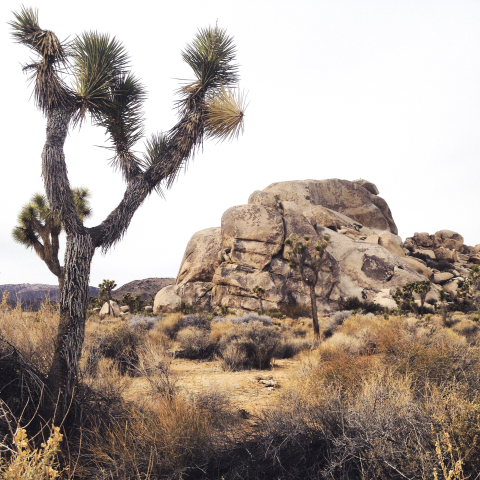 We picked up our car, a slightly grubby Chevrolet, from the Alamo on Katella (get your car from the airport wherever possible, if you want choice!) and drove to the outlet malls so Chris could stock up on jeans. We picked up camping supplies in Walmart and Wholefoods before stopping at my favourite restaurant in the whole world for lunch – Veggie Grill. Every single thing on the menu is vegan and delicious. The drive out to Joshua Tree National Park was a little grey and we arrived at Jumbo Rocks campground in the dark but luckily we'd been here before so knew where to go. This is one of the best campgrounds I've stayed at in America – it's very basic with no flush bathrooms or showers, but the scenery is unbelievable. A few years ago we stayed here in super high winds but this time the night was calm and hardly anyone was around so we made a massive fire, stoked up the camp stove for some Idahoan Potatoes & Amy's chilli and got down to camping!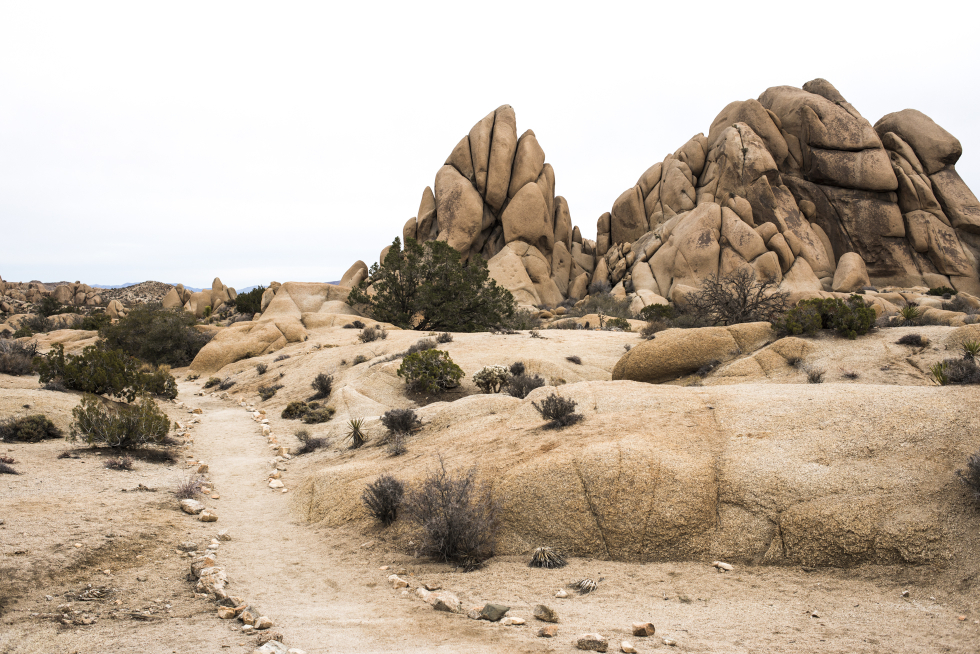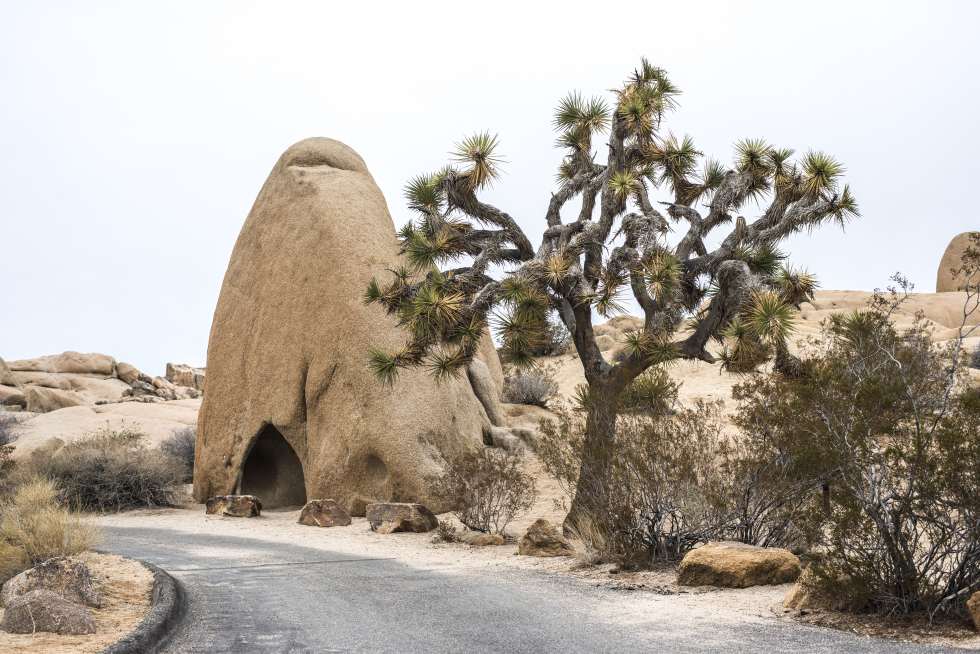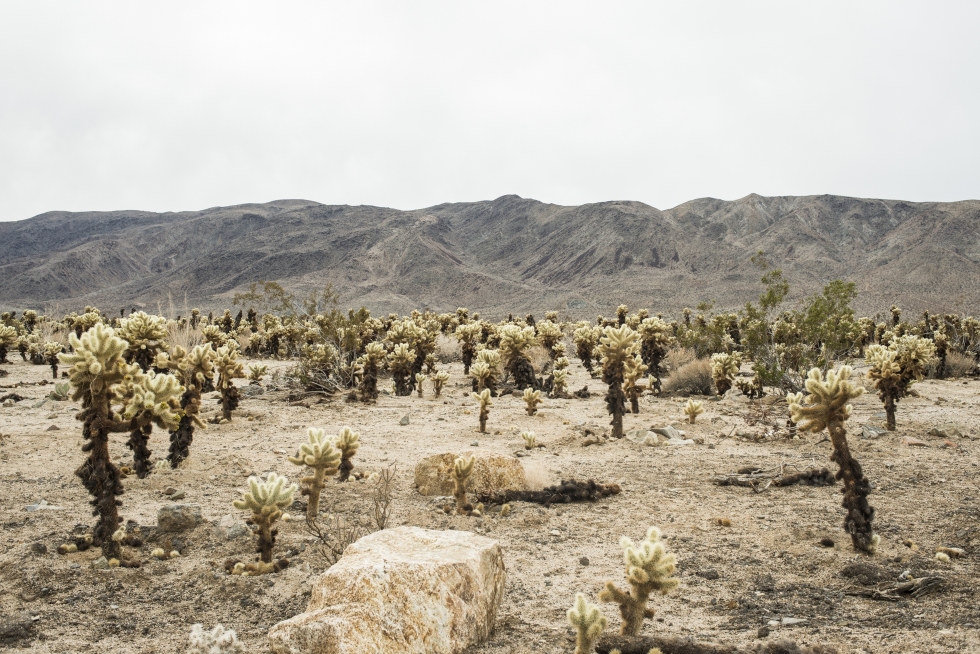 After an early morning hike around the rocks (where we met a film star timber wolf!) we packed up camp for a long drive to Arizona, destination: Tombstone! It was a heck of a long way to travel but we knew it was a stop we'd never fit it into another itinerary as it's so remote. So this was the perfect opportunity to go, via Tuscon to visit the Pima Air & Space Museum. However, despite my usually expert navigation skills, I spent an hour directing us the wrong way out of Joshua Tree! We were so surprised when we popped out of the north entrance – but at least the drive was scenic! The weather was appalling. I really wanted Chris to see Arizona the way I remembered it – blue skies and orange desert. But it was thunderously grey and there was so much rain at times we couldn't really see anything at all. Except an adult shop with a glowing neon sign, alone at the bottom of a mountain in the middle of nowhere. That was odd.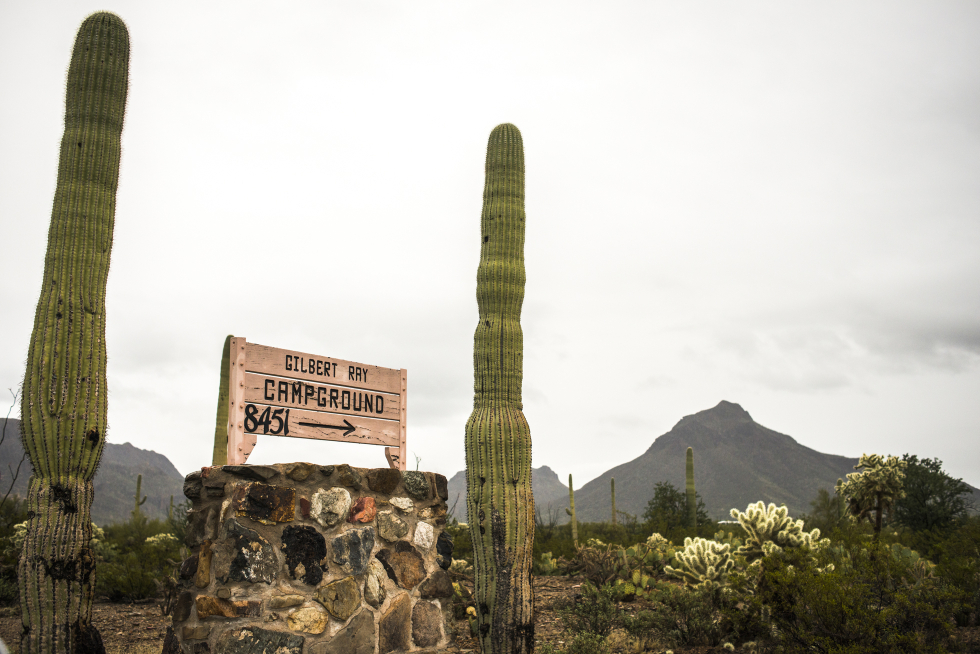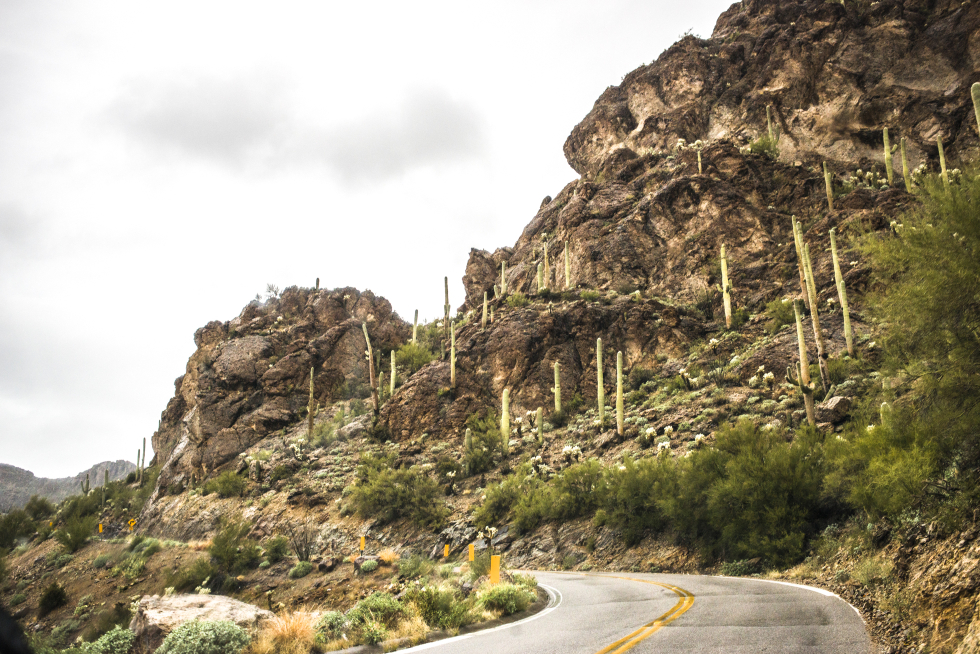 I bet Saguaro National Park looks amazing when it isn't dreary and drizzling with rain. I'm so sad for all the giant cactus photos I couldn't take. We arrived in the rain, set up camp in the rain and then just as our little camp stove dinner was almost ready I knocked it all over the floor. Ciders & bed! The next day, after two nights camping without full facilities, we headed to a local YMCA for showers. Before we left the UK I had negotiated, via email, with a man who I swear was called Humphrey, to let us use the showers for a discount rate as we obviously didn't want to pay $20 for a full day's club access. We arrived looking extremely scruffy (& sort of homeless) after two nights in the car, laden with carrier bags full of our belongings. I explained my deal with Humphrey and was met with blank stares. No-one had a clue what I was talking about. There was no Humphrey. They were confused. I was confused. Who is Humphrey?! We must have looked completely mental and the bemused staff made us pay full price… $20 for two lukewarm showers! And when we eventually got in the locker rooms, everyone was naked and drying themselves off with great enthusiasm.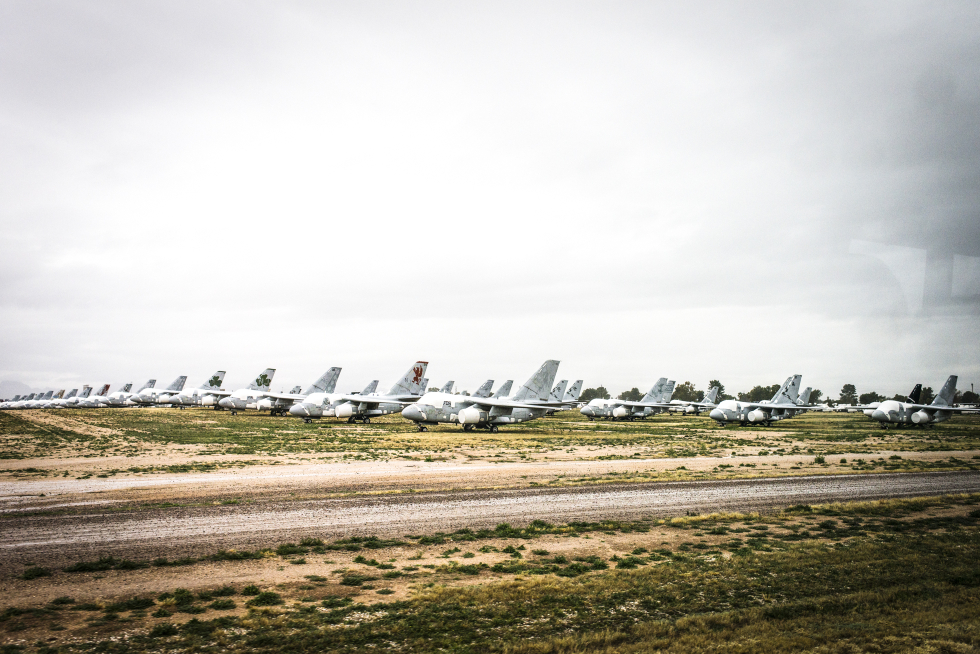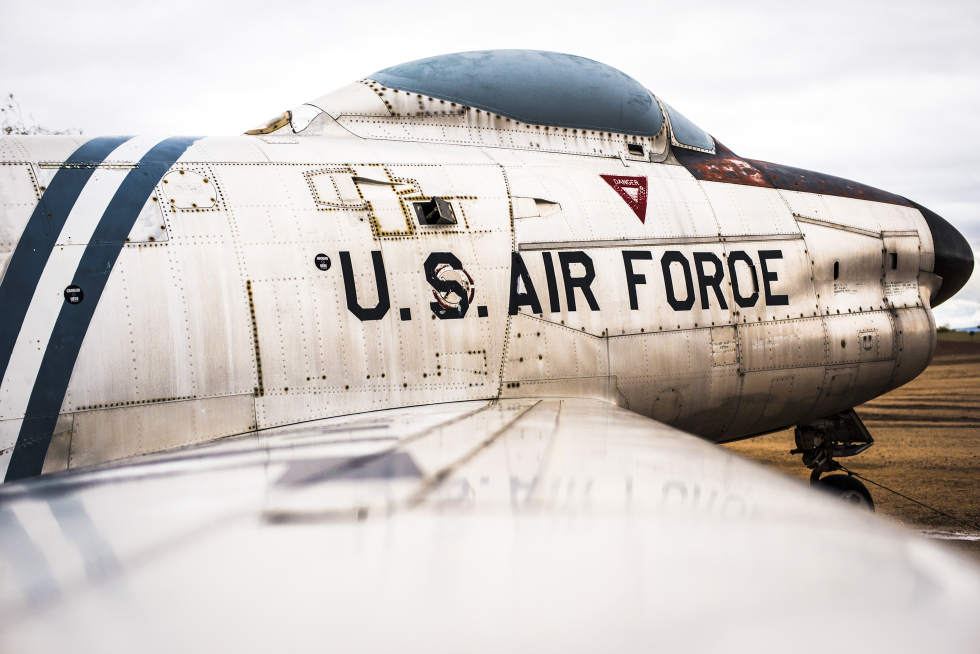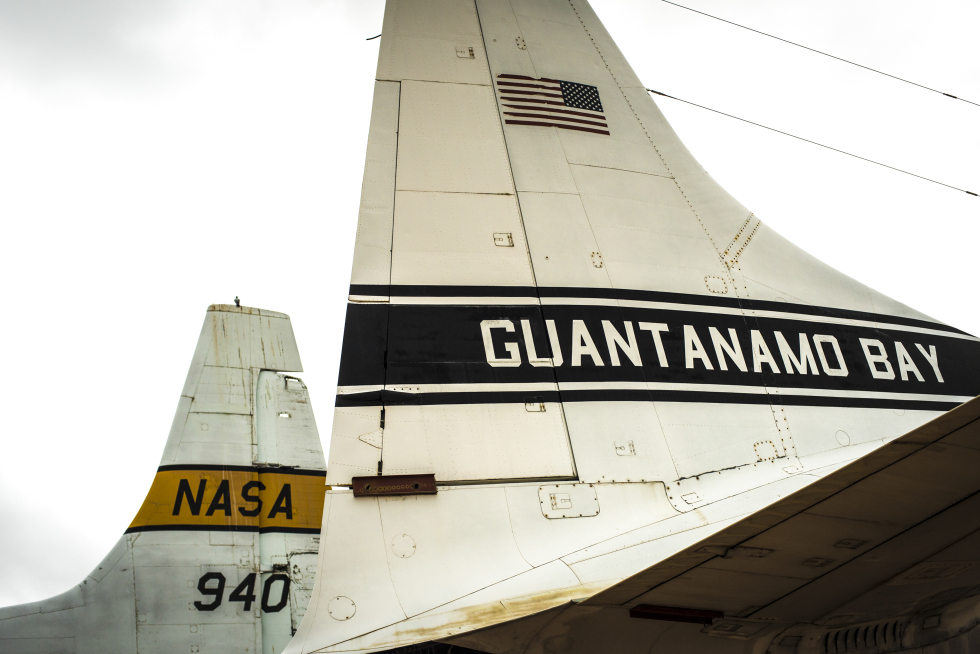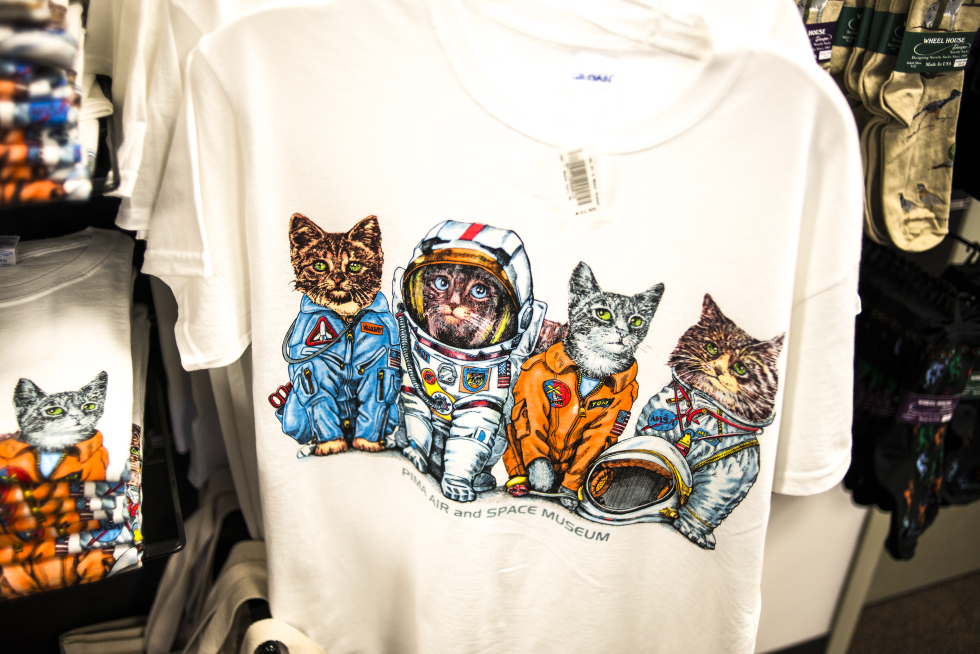 Cleaner and none the wiser about Humphrey, we made our way to Pima. Look at that t-shirt! Why oh why didn't I buy it? At the time I didn't think I needed it but I've clearly never needed a t-shirt more in my life! A nice man in the car park with a spare veteran's pass gave us a free ticket, so that was sweet. We took a tour of the Boneyard – a huge outdoor aircraft storage facility with thousands of planes, bits of planes, planes missing bits and a haphazard pile of some things which looked suspiciously like nuclear warheads. Military planes take off constantly from the air force base opposite, which was exciting. Back inside one of the hangars I had to wait ages for a nanna to get out of the way of a bomb so I could take a photo of it… doesn't happen every day! Oh my gosh, if the rain was bad enough when we arrived, it was biblical when we left!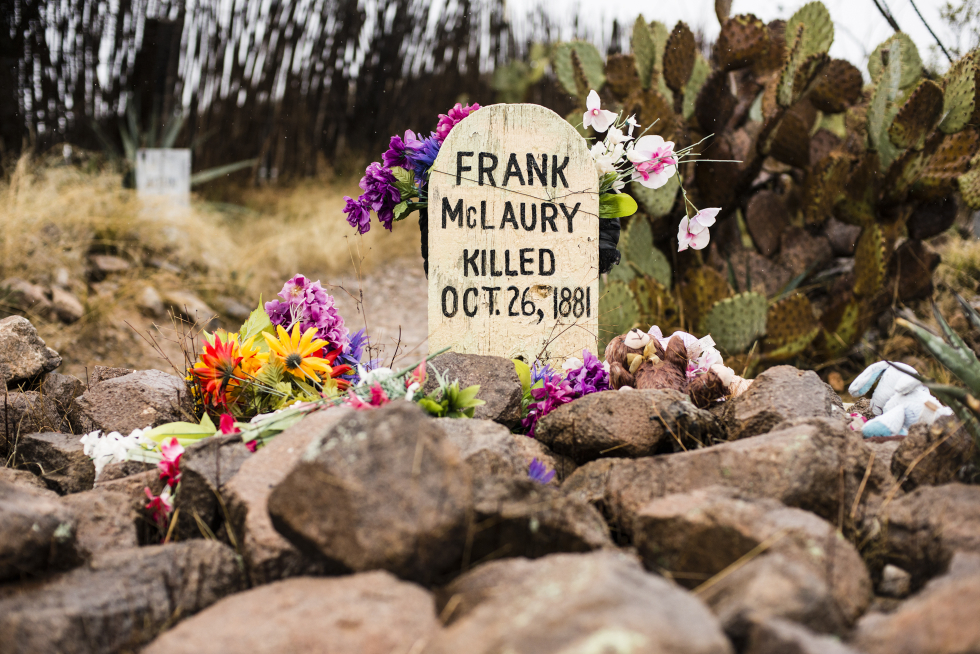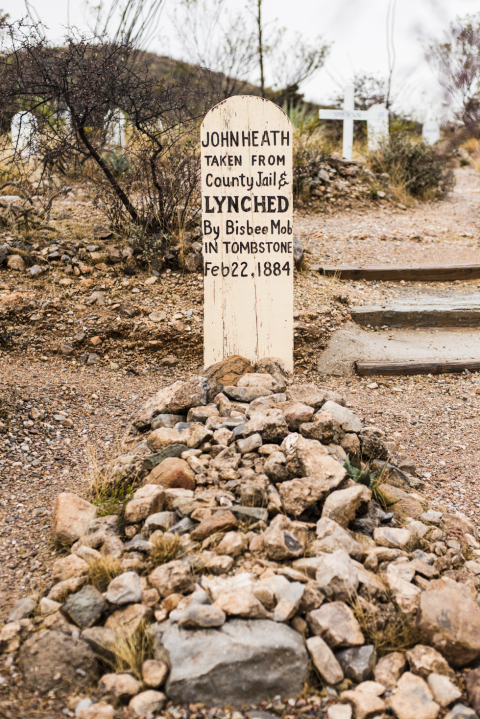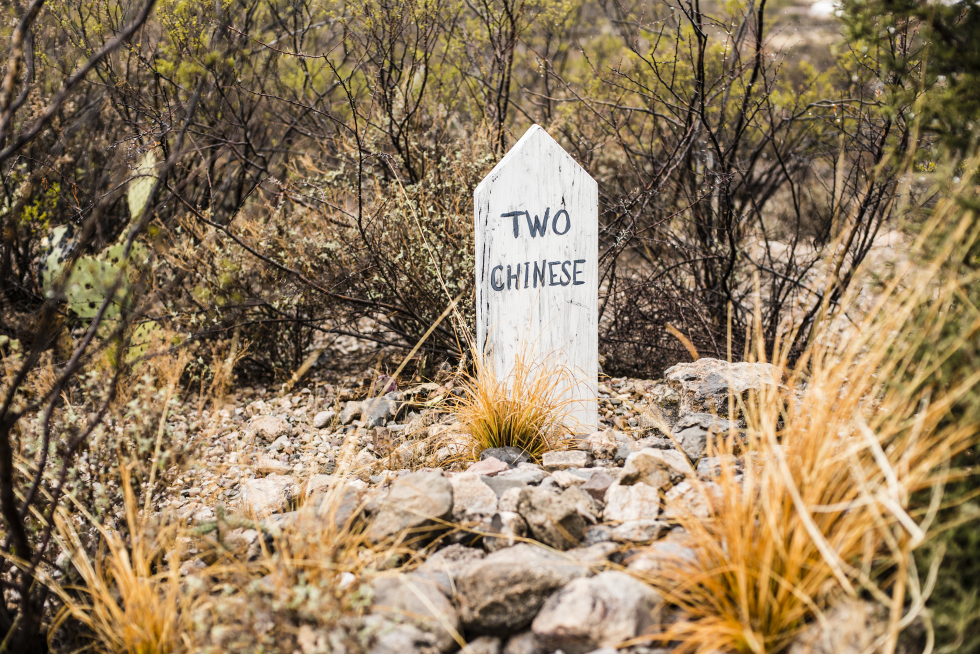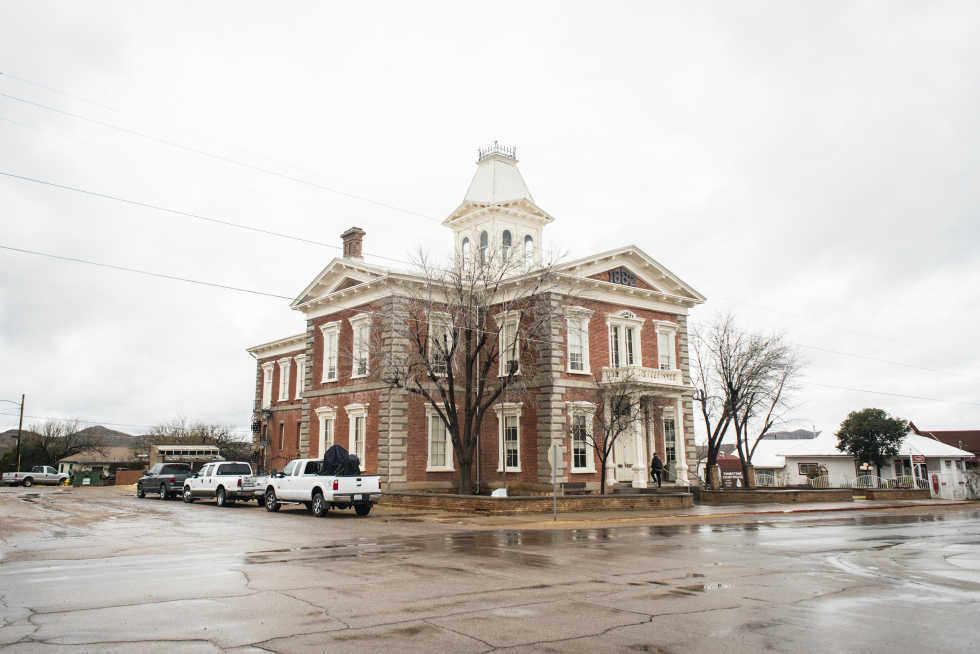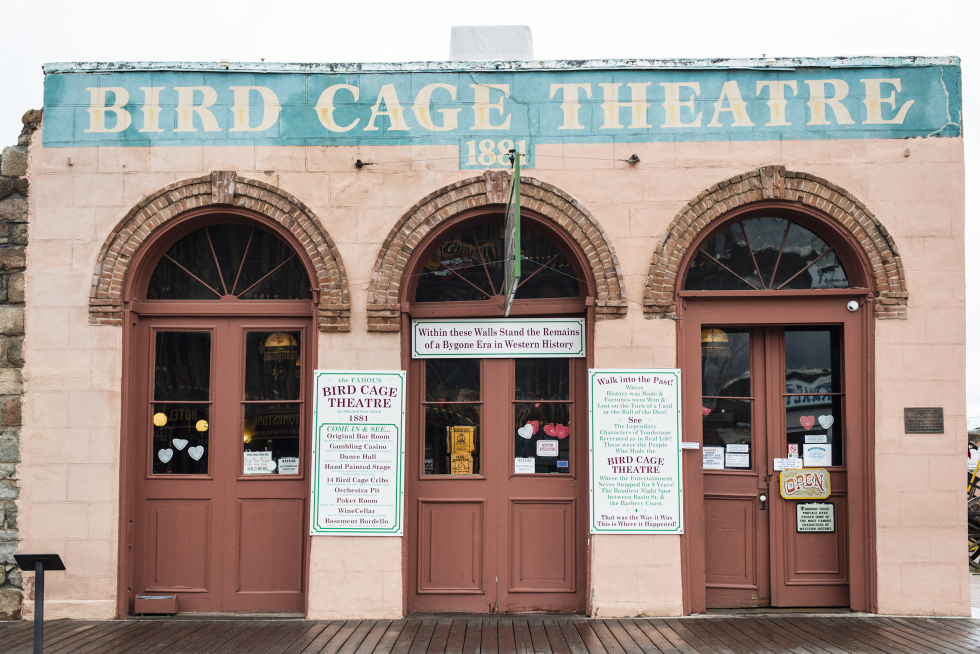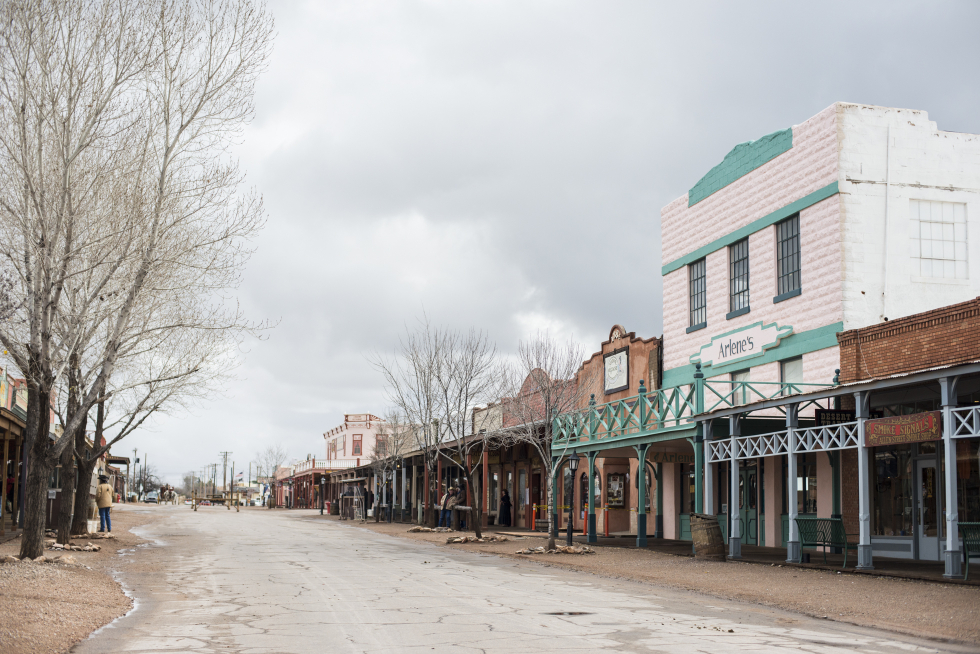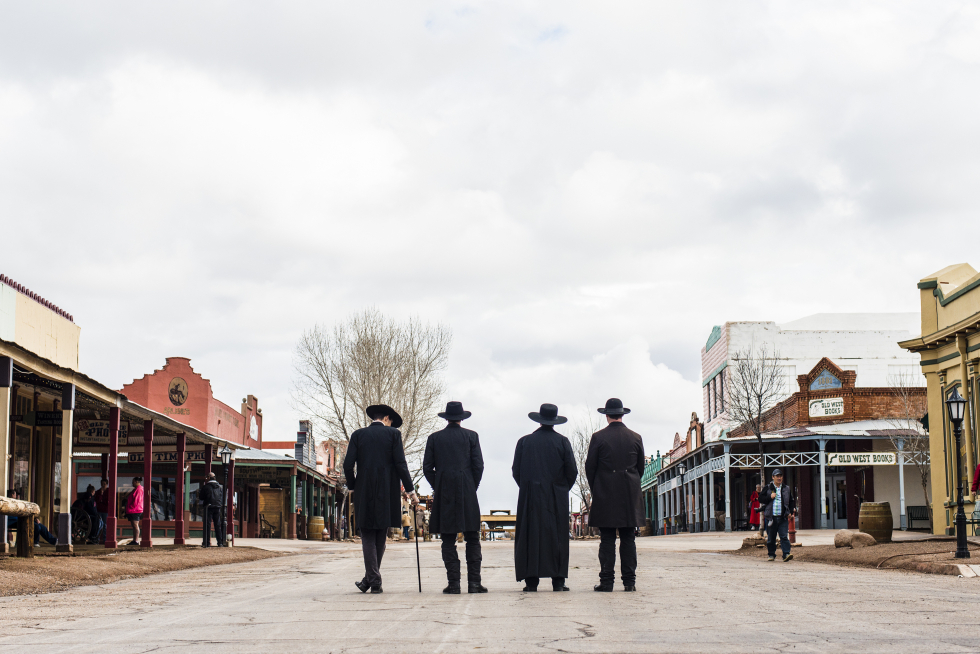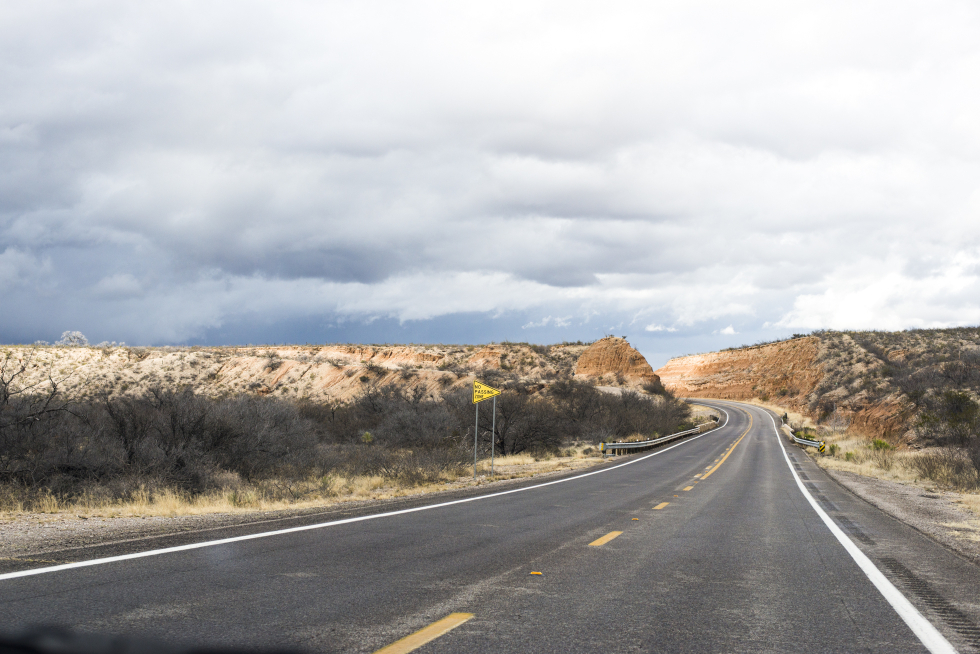 Rain, rain and more rain wasn't quite what I had in mind when I pictured us in Tombstone. We arrived after dark again to a slightly odd campsite and decided to head into town. We pulled up at the bottom of the historic Western street to the atmospheric sounds of loud hip-hop blaring from a bar! Wandering down the covered wooden walkways, avoiding the giant sloshy puddles, everywhere seemed closed and forlorn. We peered through the windows of a couple of bars and the only people sat there were sad men on their lonesome. As we turned back around wondering what to do, we saw a man in a cowboy hat and jeans carrying a guitar into a bar further down the road. Follow that man! We ended up in Big Nose Kate's Saloon which was awesome, if a little hokey! It was warm & cosy, they were showing the film Tombstone on repeat and we had such a great night watching the band, drinking sweet tea cocktails and eating calzone! The following day we wandered around the town, visited Boot Hill cemetery, The Bird Cage Theatre, the Court House and stopped for coffee & pie at a little diner. It was fun to see and I'm glad we went but I think I preferred the mystery of the Wild West in the ghost towns we've visited on previous trips. Another storm was due to roll in so we checked out the weather app on my phone in the hunt for somewhere sunny and drove for seven hours straight to Palm Springs!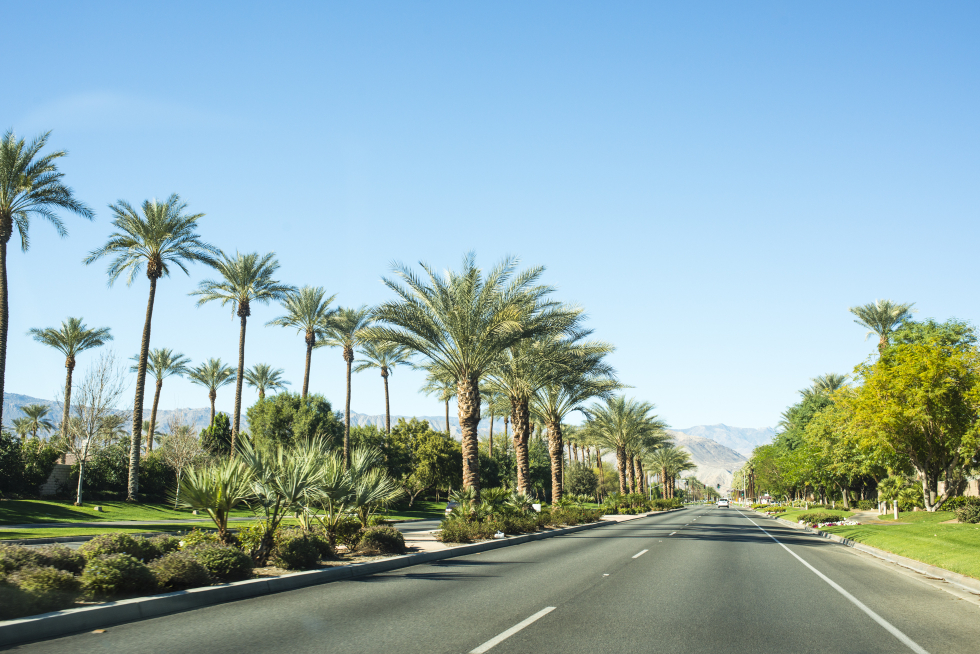 Sunshine! We arrived after dark (again!) and checked into a really snooty hotel I'd found a good last minute deal on at Hotels.com. The following day we woke to the loveliest views – lemon & orange groves all around, bright blue skies, palm-lined streets, everything perfectly manicured. We drove to a cafe called Palm Greens Cafe for breakfast and oh my goodness, it was lush! When I'm old and retired I'm going to learn to play golf, move to Palm Springs and eat here every day! Delicious vegan & non-vegan organic foods – Tofu scramble, tempeh bacon, blueberry pancakes, oatmeal with coconut sugar, fresh ginger apple juice… mmm! Everyone was super friendly too. So, we're in Palm Springs, we don't golf and we're not over 60… what do we do?! The internet said the number one activity is to go up the Aerial Tramway. So like a pair of dum-dums we spent our day in the sunshine on top of a mountain in the snow at Mount San Jacinto State Park! It was amazing though. The tram car spins around 360 degrees as you go up the cables and every time it passes over one of the supports it swings with a jolt. Loved it! We spent a couple of hours stomping around the trails in the snow looking at the incredible views out over the desert towards the Salton Sea. Back on the desert floor we went for dinner at Native Foods – another yummy vegan place with lots of healthy "junk" foods. Highly recommended!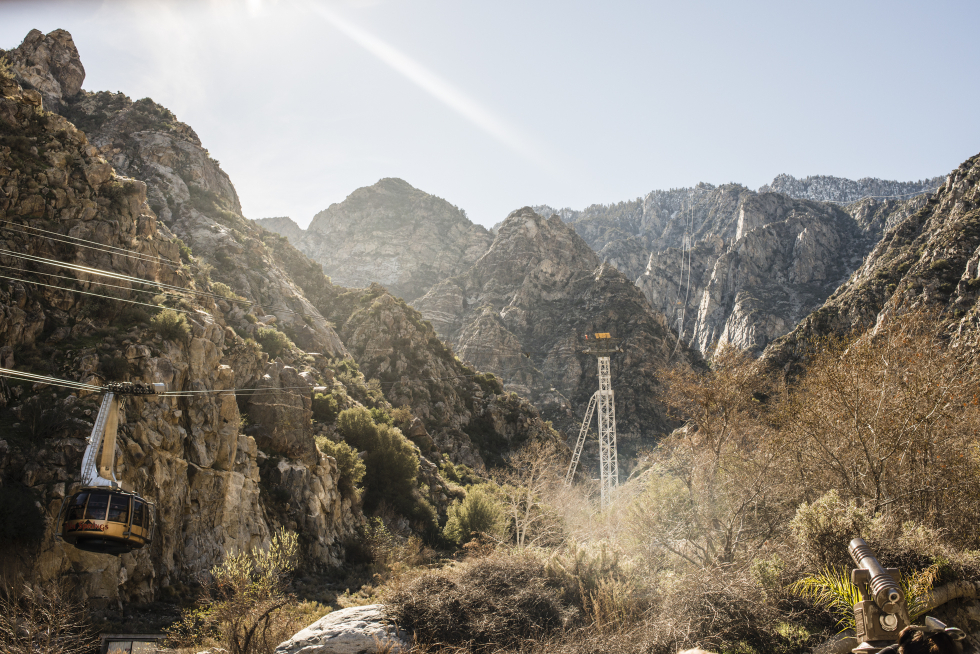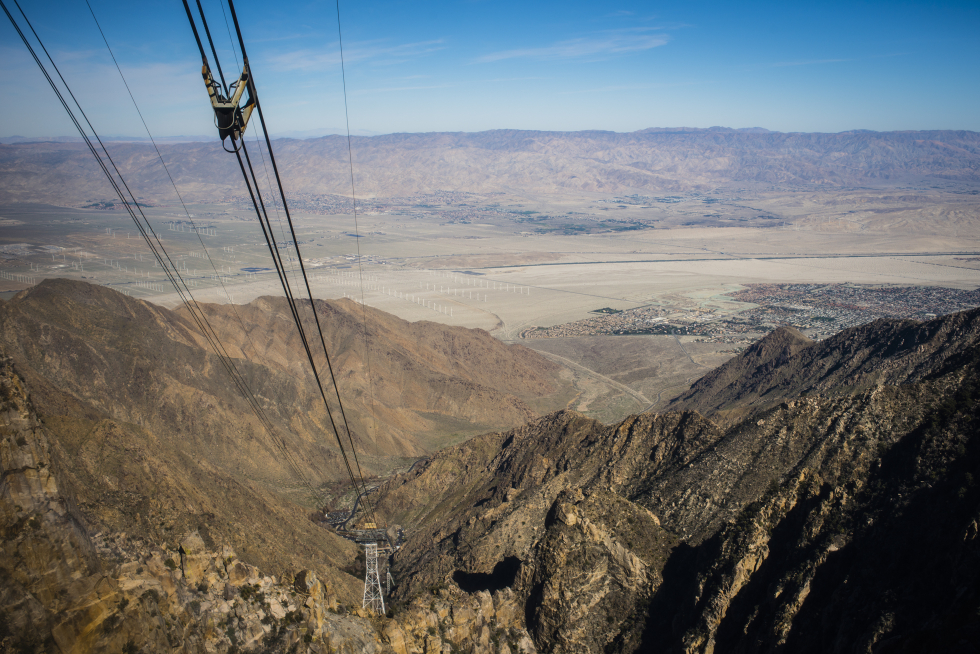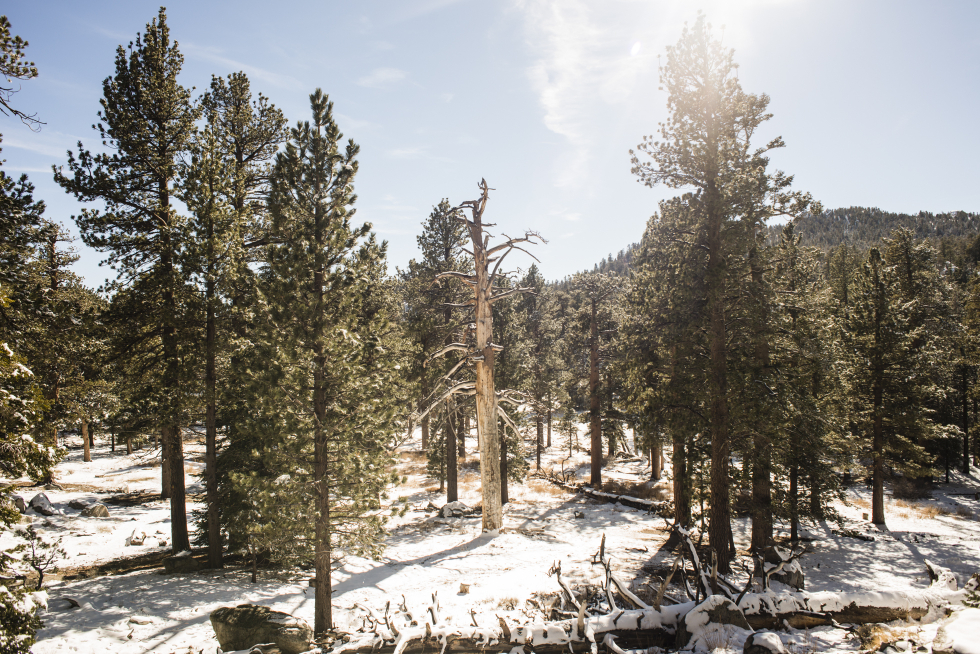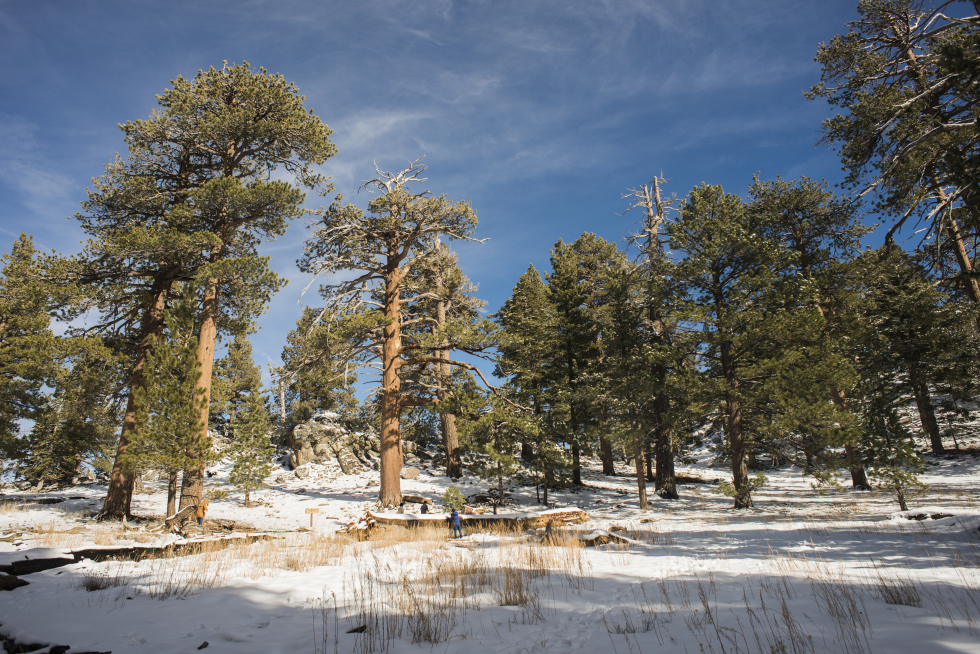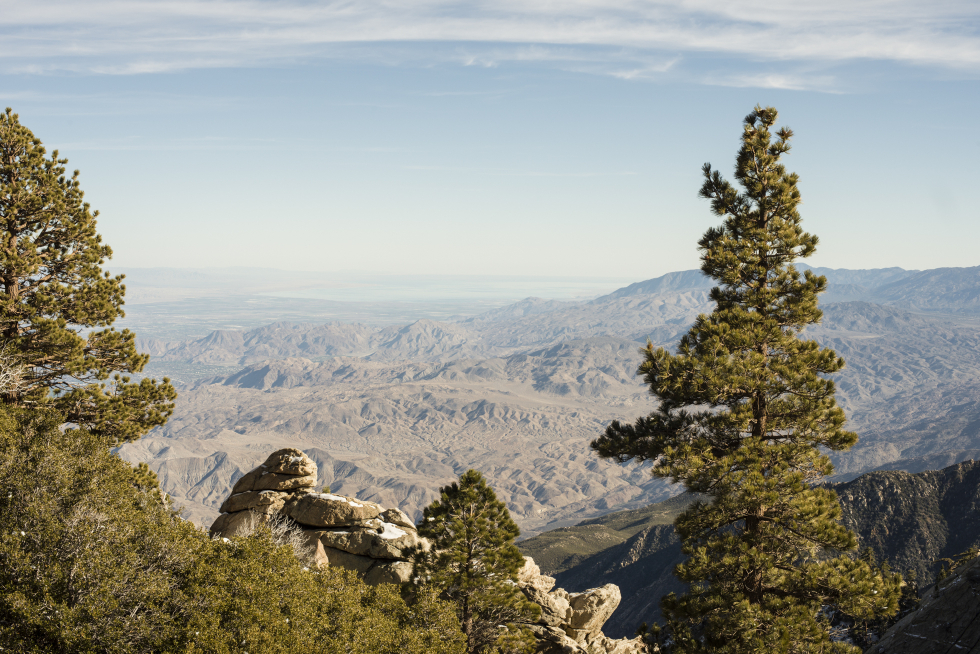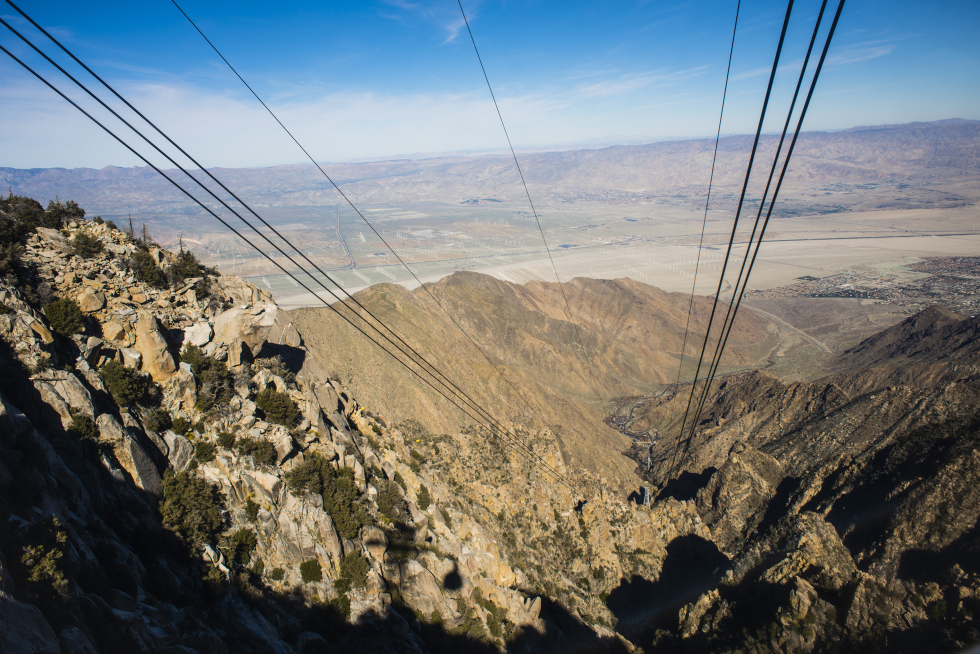 We were loving Palm Springs so much that instead of heading back to the madness of Los Angeles we decided to stay on an extra night. We found an amazing deal on a great little hotel on the other side of the city so after a bit of shopping and chilling out we made our way over. Somehow we ended up on a narrow side street around the corner from the hotel. In the distance some menacing, shadowy figures came towards us, one on a bike and two on foot. They seemed to be wearing hoodies and were swaggering down the middle of the road. Uh oh we thought… they looked like trouble. That is, until we got up close and realised they were elderly men, at least in their seventies! Oh Palm Springs! When we got to the hotel we turned on the television and I was on the telly! One of the channels was showing a Joe Bonamassa concert and there I was down the front of the stage, snapping away for Guitarist magazine. Next morning we were back at Palm Greens cafe, bright & early for breakfast. We hiked for a while at the beautiful Palm Canyon trail at Indian Canyons – I would love to do the full hike one day given enough time. There were some massive lizards and the palms were truly giant.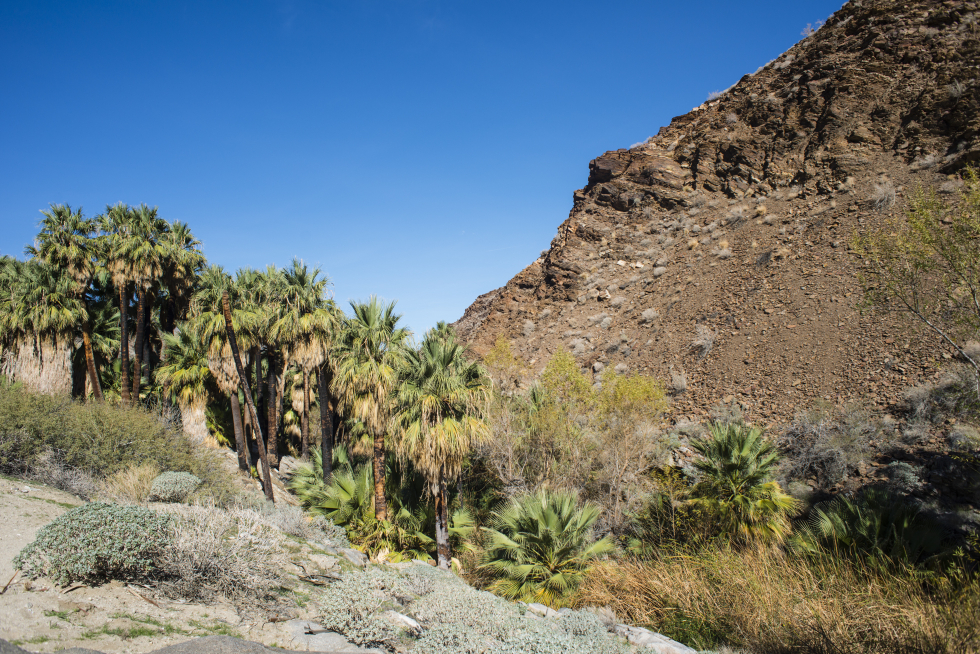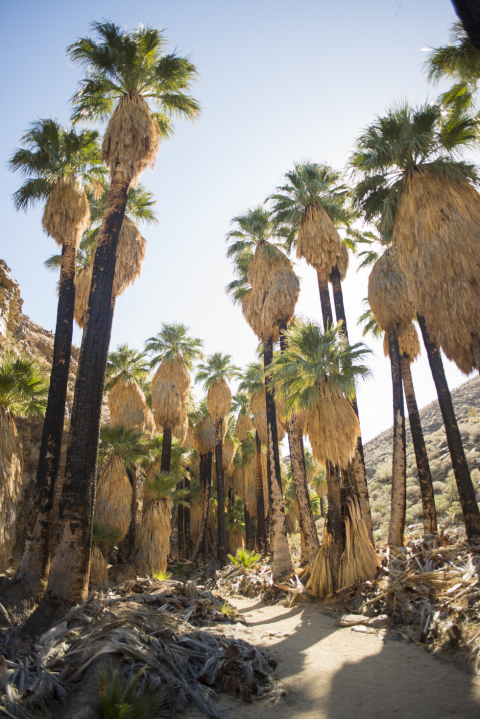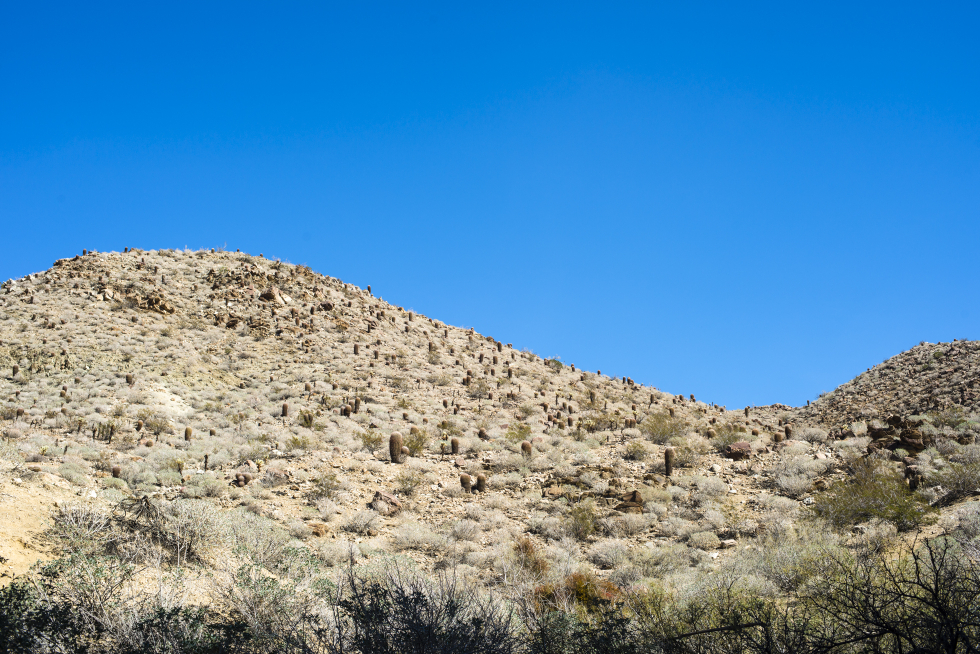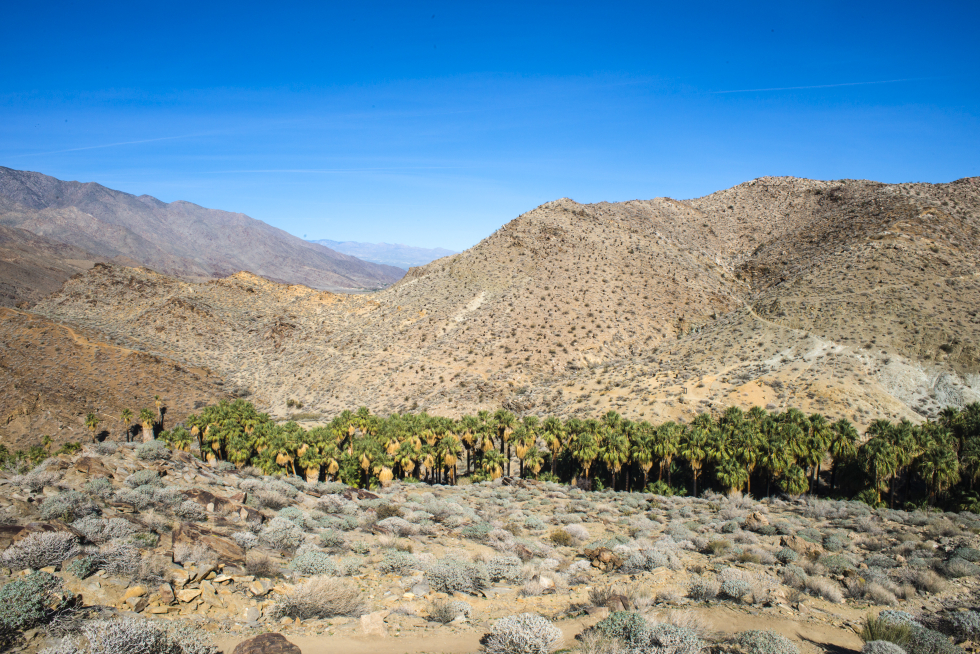 Back to LA. On the way we stopped at Veggie Grill for snacks then up to the carousel at Griffith Park. It was Walt Disney's inspiration for Disneyland and I've always wanted to see it but when we arrived it wasn't only closed, but all the shutters were pulled down so we couldn't even take a peek! Instead we headed up to the Griffith Observatory to watch the sun set over the city. From up high, Los Angeles looks twinkly and peaceful; it's like looking down on another world. That night we walked from our hotel through the sleazy streets of Hollywood and Santa Monica Boulevard, down to another Veggie Grill. Baja 'fish' tacos… yum!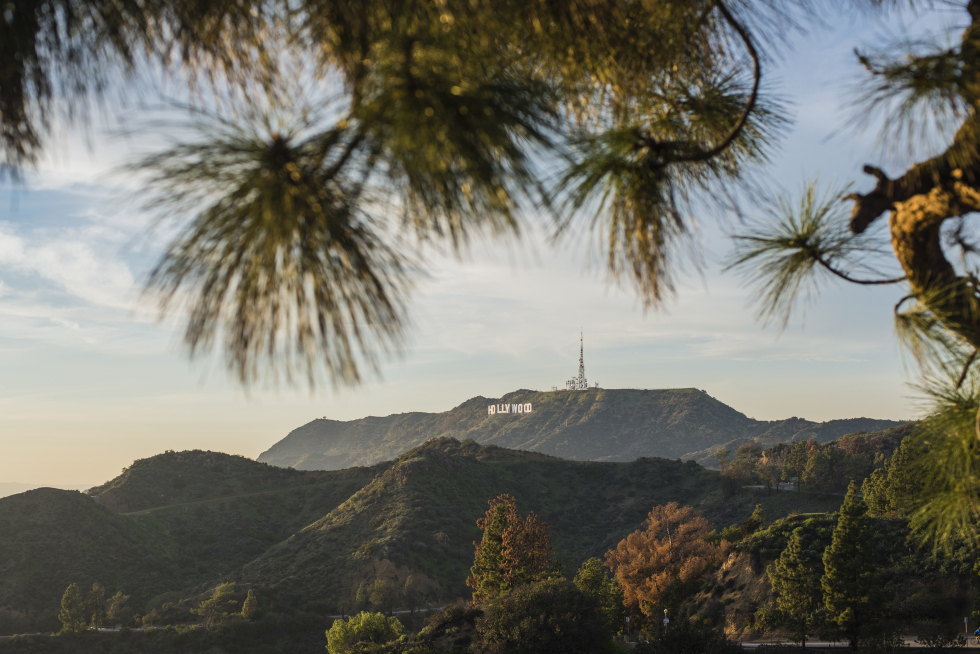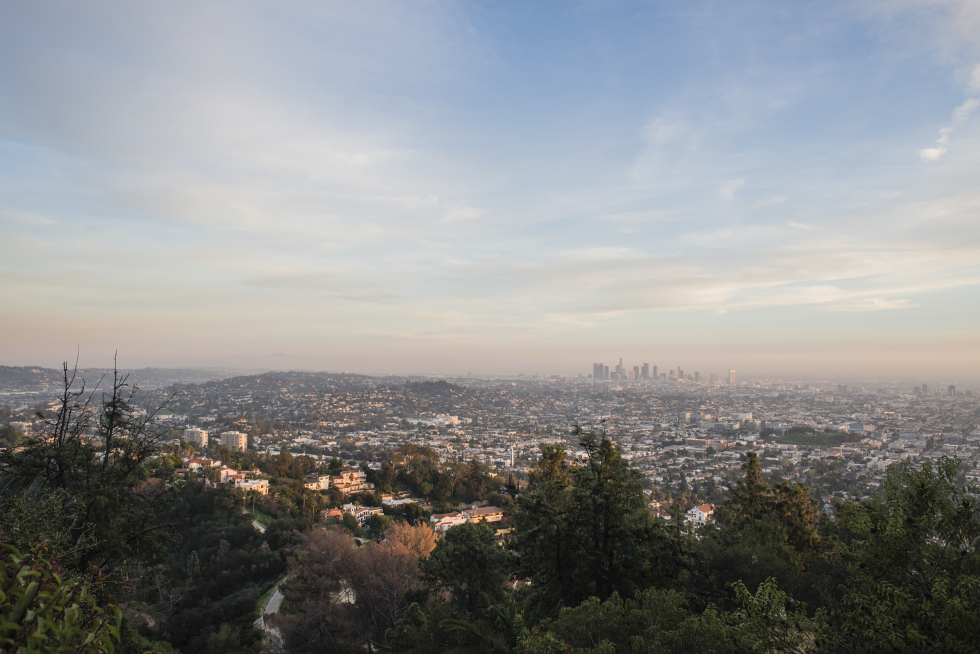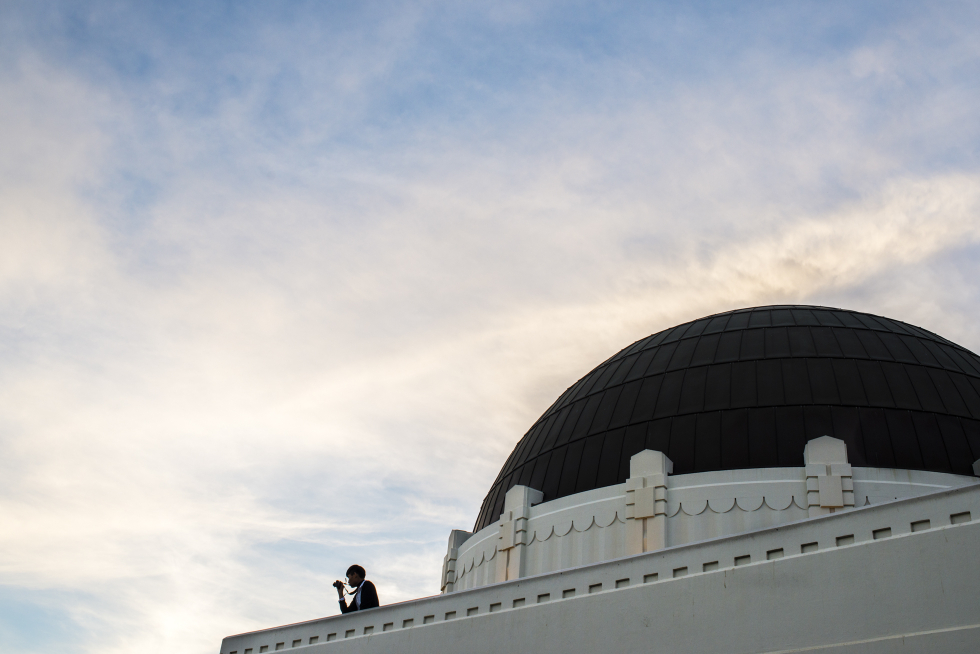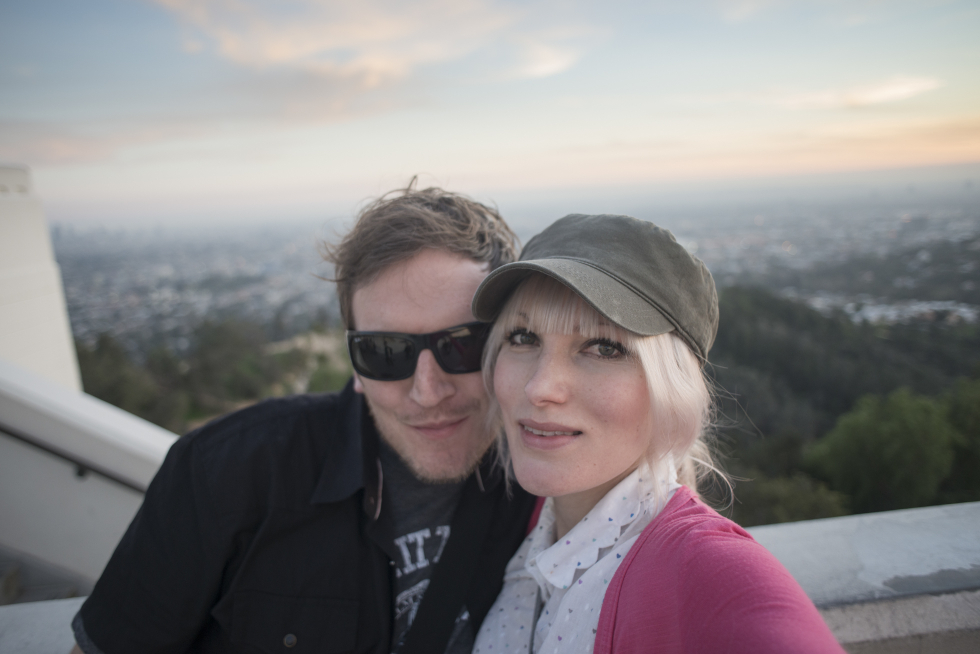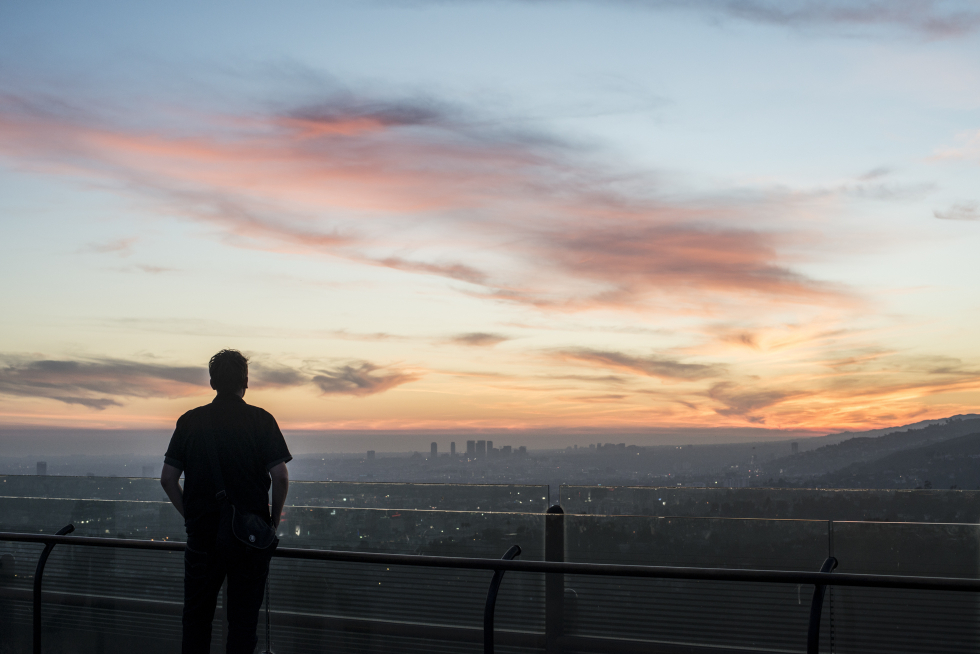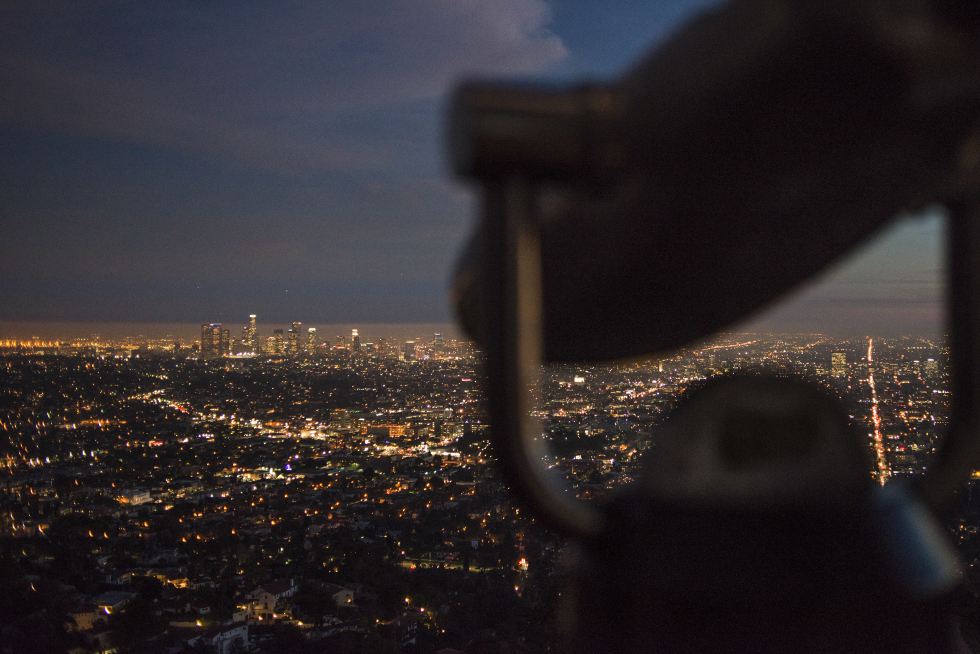 We spent our last morning shopping for treats & gifts (Molly McButter's Butter Flavour Sprinkles anyone?!). Chris made a quick stop at Amoeba Music, we ate a final Veggie Grill and then it was back to LAX (passing an oil field in the middle of the city that I never knew existed!). It's always sad to travel home but we left earlier in the day than usual so the views from the plane were amazing – Malibu, Hollywood, Downtown and all the way out across the mountains to Death Valley before the skies got dark. Goodbye America, back soon!